About the Show
On nights that Caroline, or Change isn't playing, Acting Up Stage Company presents intimate evenings of songs and stories from fabulous musical theatre artists.
Tales From A Suitcase
Tales From A Suitcase
Monday, Jan 30 @ 8PM
Featuring Laura Caswell
With songs from musical theatre, pop favourites, and original medleys, Laura Caswell tells real life tales from her own "life in a suitcase". Through all her travels visiting her father in Europe, studying abroad, and touring with theatre companies away from home, Laura has learned how to live, love, and stuff your life into one 20kg bag.
Including original songs performed by her talented sister Andrea Caswell, this show will tug at your heartstrings, make you laugh…and even give you tips on how to pack under the new baggage limitations! A performance for anyone who has ever travelled or been fascinated by the gypsy life.
Between a Word and Thought
Between a Word and Thought
Monday, Feb 6 @ 8PM
Featuring the music of Zachary Florence
Writer/composer Zachary Florence (The Passion of Adele Hugo, Experimental Selves) presents a concert of original music for the theatre. Bold, complex and passionate, Zachary's music is restless and deeply theatrical, fusing intricate harmonies and unexpected rhythms.
Between a Word and Thought features some of Toronto's most dynamic musical theatre performers, led by acclaimed musical director Lily Ling. Join Thom Allison (Priscilla Queen of the Desert), Eric Craig (Edges), Gabi Epstein (To Life), Sara Farb (The Passion of Adele Hugo), and Susan Henley (A Man of No Importance) for an evening of lush music and intimate storytelling.
Artists
Artists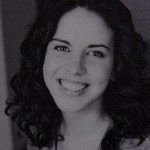 Laura Caswell
Laura has been working in theatre for over ten years. Her breakthrough role was Shelley in Batboy at the Bathurst Street Theatre where she was called "the new talent to watch". She has worked in prestigious theatres throughout Canada including Sudbury Theatre Centre (Little Shop or Horrors, Sweeney Todd), Thousand Island Playhouse (Canadian Premier of Marvelous Wonderettes) and Neptune Theatre (Wicked Witch of the West in Wizard of Oz). In the summer of 2011 she was recognized as "Oustanding Performer" by Now Magazine for her role in The Giant's Garden at the Toronto Fringe Festival. She recently attended the International Cabaret Conference at Yale University where she trained with some of the top names in the business. After opening for Dan Chameroy in the Dark Night Cabaret Series in 2008, Laura is honoured to be sharing her own show with a Toronto audience this year.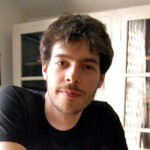 Zachary Florence
Zachary Florence was born and raised in Toronto, Canada. He trained at the London Academy of Music and Dramatic Art as a director after having previously trained at the Claude Watson School for the Arts. He received his BA in Contemporary Philosophy and Theatre Studies from the University of King's College in Halifax, Canada.
Zachary has written the musicals Experimental Selves (Shaw Festival workshop) and Children of Israel (Canadian Stage workshop). He wrote songs for A Spider's Tale with David Overton for Symphony Nova Scotia and has composed numerous original scores for the theatre, including Danton's Death, Metamorphoses and Arcadia, as well as the musicals Pure Water, Pure Heart and Gerda and the Snow Queen with lyricist/librettist Bill Martyn. Work as a Musical Director includes the 24 Hour Musicals in New York, Sharron Matthews' Christmas Party, An Evening with Gabi Epstein and Urinetown: The Musical. His songs can be heard on the albums Unlaced (Elizabeth Beeler) and Show Off (Gabi Epstein). He was an Associate Playwright at The Canadian Stage Company in Toronto for their 2004/2005 season.
Zachary recently participated in Acting Up Stage's NoteWorthy musical development program. The Passion of Adele Hugo, his new musical written with David Overton, premieres at Eastern Front Theatre in November 2011. He divides his time between London and Toronto. For more information on Zachary's work as a writer and director, please visit zacharyflorence.com