---
---
As we get into high gear for our upcoming production of Falsettos, take a trip with us through William Finn's Songbook every Friday.
---
Tony Award-winning composer and lyricist William Finn will be attending the Acting Up Stage Company production of Falsettos – the first major revival of the show in Toronto in 18 years. Toronto Star theatre critic Richard Ouzounian will also host In Conversation with William Finn immediately following the Friday, April 26th performance. 
Admission to the post show talkback is included with all tickets purchased for that performance.
And, while we're at it, here's the original Trina, Barbara Walsh, singing "I'm Breaking Down" 
---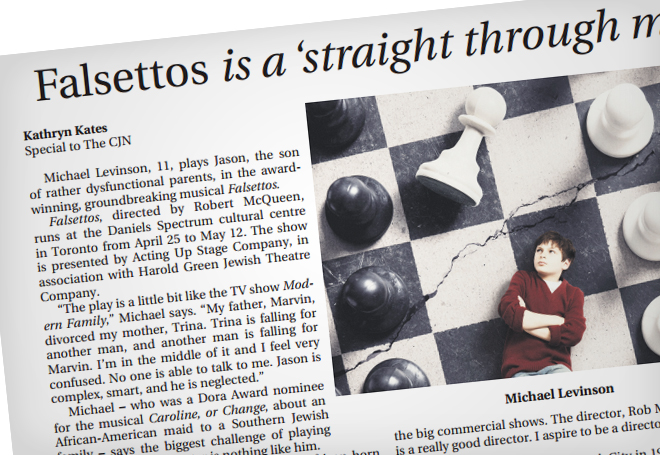 The Canadian Jewish News chats with Michael Levinson about Falsettos, Caroline, or Change, and hoofing it as a child actor in Toronto. 

---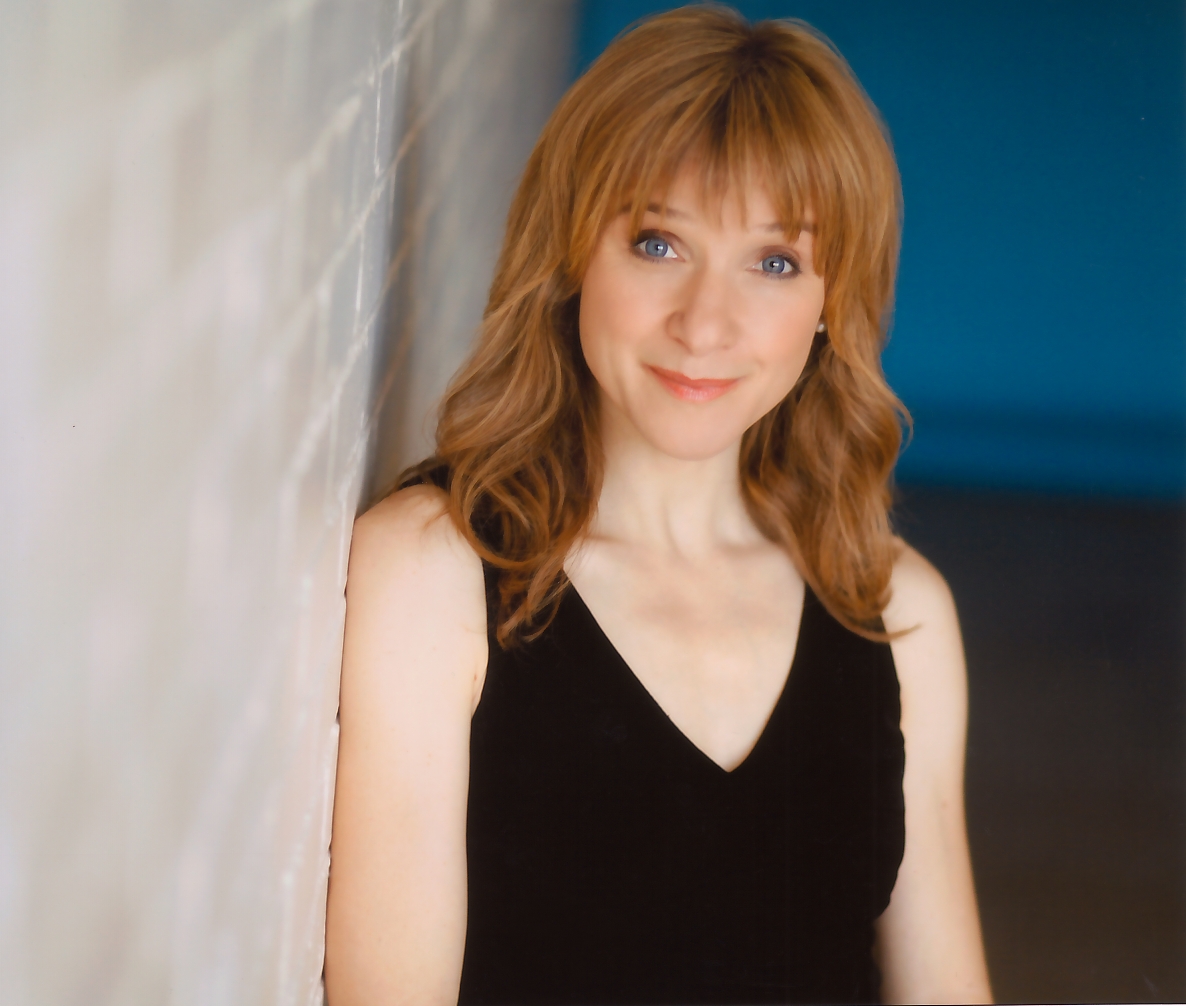 Reading Glynis Ranney's bio is a veritable breakdown of all the major roles in musical theatre. A Dora Award winner and Shaw Festival leading lady, Glynis has performed across the country consistently earning rave reviews for her magnificent voice and the humanity she brings to every role. You can see this one-women masterclass in musical theatre performance in our upcoming production of Falsettos as she takes on the role of Trina, the distraught wife caught in a maelstrom of sexuality and confusion. 
What musical will you always remember for its score?
The House of Martin Guerre by Leslie Arden which premiered at Canadian Stage back in the day. 
You're on a desert island and you can only bring on cast recording. What is it and why?
The Secret Garden by Lucy Simon and Marsha Norman. That score just sends me. The themes of loss and renewal are just so moving, and so beautiful. The cycle of life, the garden – I never tire of it, I could just listen to it again and again. 
What musical will you always remember for its choreography?
I'll always remember West Side Story. It's sexy, dangerous, fun and I love it. It's so exciting – just ridiculously exciting. 
What is your dream role that you'll never get to play?
It would have to be Clara in The Light in the Piazza. Such a phenomenal score, and a phenomenal show, and I'm way too long in the tooth to ever play her – but it's a beautiful role!
What musical will you always remember for its book/virtuosic acting?
Sweeney Todd because of the possibilities in it for acting. Thinking of George Hearn and Len Cariou singing epiphany – such remarkable opportunities for actors. It really shows what musical theatre can be and how the music can fuel the situation. 
What is your guiltiest pleasure musical?
Oh it would have to be The Sound of Music. I do love The Sound of Music. Oh I grew up with it- as so many people did who are in musical theatre today. And Julie Andrew's is just the bee's knees. 
---
You can catch Glynnis as Trina in our upcoming production of Falsettos. 
---
Today was one of those days when you realize that you have become a parent and your world is far more disgusting than it was 10 months ago. 
We are dealing with a major case of diaper rash. Both kids have had particularly active stomachs over the last few days and – though we are constantly changing them – they have sat in wet diapers for just long enough to develop pretty nasty rashes. It got to the point where they were screaming during each wiping because their skin was so raw.
We tried different creams and nothing seemed to work…. Diaper rash creams, medicated creams – no success.
Then today, a pediatrician gave me the strangest advice – take an egg, separate the egg white and the yolk, and pour the egg white on their little bums.
Apparently egg whites create a natural barrier between their bottoms and the diaper, helping to keep the skin dry even when the diaper is wet. Who knew!
After pouring egg onto my child's bum, I was feeding the kids dinner. For this particular meal, I decided on yogurt, green beans and melon. Yummy!
My son was particularly hungry, devouring everything in sight. After finishing his food pretty quickly, I decided to top him up on the yogurt which he also devoured. After finishing feeding them, I got up and went to the sink to wash their dishes. When I went to take my son out of the high chair, I noticed that all of his pants and the entire seat of the high chair was covered in something that looked like vomit. Nothing seemed to be the matter. No tears. No nauseous look. No confusion. What the heck was it?
I still don't know the answer. But when I went back to the fridge, I noticed that we have two yogurts. One that is good until the end of the month, and one that expired 10 days ago. While I am almost 100% sure that I served the kids yogurt from the 'good' container, I not sure which one I gave him his top-up from.
GROSS! Someone call children's aid!
After smearing egg whites on a baby's butt and cleaning what is probably vomit off of various surfaces after poising my child, I realized – I AM A PARENT! Nothing makes you feel more parental than doing things that previously would have made you gag. And, to top it all off, I'm now sharing the story with the world. Nothing says 'I'm a parent' like regaling all of your friends with stories of poop and vomit. What a special club to be a member of!
---