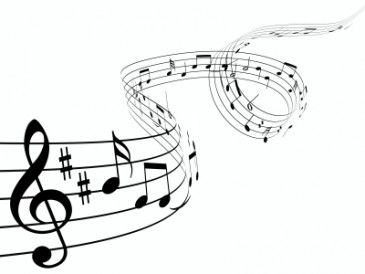 by Mitchell Marcus
As some of our "Friends of Acting Up Stage" know, we have been steadily working towards developing a collection of original Canadian musicals for future production. While it's always a great pleasure bringing Canadian premieres like The Wild Party and Caroline, or Change to Toronto audiences, some of our most impactful productions have been original Canadian works like Do You Want What I Have Got? A Craigslist Cantata and Ride The Cyclone. We are eager to nurture and support more innovative and talented Canadian artists as they write terrific new musical pieces, and to help share those musicals with the world. 
With several new musical projects in the hopper, I was absolutely delighted to be in New York two weeks ago for the reading of one of them. About 18 months ago, we started talking to Neil Bartram and Brian Hill about writing a new musical for us. Both Canadians, Neil is a composer/lyricist and Brian is a bookwriter. This prolific duo have had their work produced on Broadway, at Canadian Stage, Charlottetown Festival, Montreal's Segal Centre, Chicago Shakespeare Theater, Goodspeed amongst many others. Highlights of their catalogue of work includes The Story of My Life, Les Belles Soeurs, The Theory of Relativity, The Adventures of Pinocchio, Not Wanted On The Voyage and the upcoming musical adaptation of Ray Bradbury's Something Wicked This Way Comes, and the stage adaptation of Disney's Bedknobs and Broomsticks. 
After lots of dialogue and possibilities about what they might create for Acting Up Stage Company, Neil and Brian devised an original work titled You Are Here. Set in 1969 during the 4 days that Apollo 11 was on the moon and returning back to Earth, You Are Here looks at a middle aged woman who walks out on her life suddenly. Through her eyes, we are transported into her adventure as she contemplates her future, experiences new escapades and tries to reconcile her dreams with her reality. It's a musical written for a single performer who plays all of the characters. 
Perhaps most excitingly, a little over a year ago we confirmed the Signature Theatre as a commissioning and development partner. The Signature Theatre is a Tony Award-winning theatre company in Arlington, Virginia that attracts over 80 thousand patrons each year. They have been a leader in the development of original musical theatre over the last two decades. The thrill of their involvement – in addition to their expertise and stellar reputation – is the anticipation of having this new Canadian musical play in both Toronto and Virginia when it is ready for its premiere, helping to extend its reach and maximize its contribution to the international musical theatre cannon. 
On March 5 we gathered in New York City for a reading of the first draft. The brilliant Drama Desk Award-winning and Tony Award-nominated actor, Barbara Walsh, took part so we could hear the piece read/sung aloud. Needless to say it was a thrilling evening, giving Acting Up Stage, the Signature Theatre and the writers the chance to hear the work and to discuss next steps. 
We are very excited to share more of this beautiful piece with our supporters as we continue its development. We are delighted by the prospect of being able to bring more original musicals to Toronto and to help our Canadian writers see their work onstage locally, nationally and internationally.