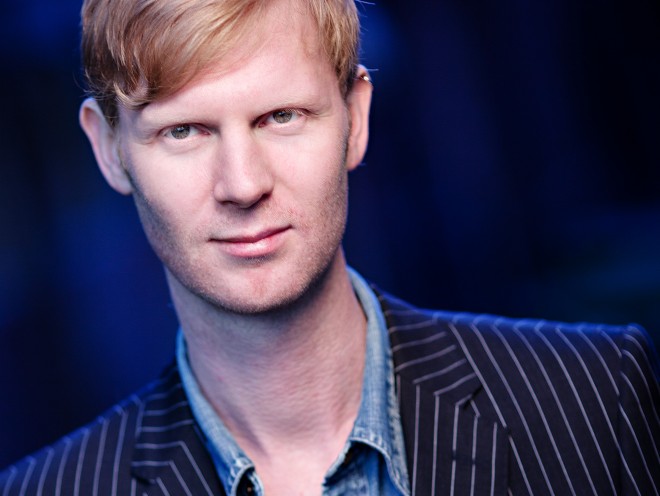 Amiel Gladstone, founder of Victoria's Theatre SKAM and renowned playwright and director, is a true visionary in staging works which combine music, storytelling and movement. Naturally, he was the perfect fit to pioneer Do You Want What I Have Got? A Craigslist Cantata, which will be touring to Edmonton and Alberta in the winter. In interviewing him, we discovered that Amiel has quite the encyclopedia of musical theatre knowledge under his belt, and this is what he had to share with us:  
What musical's score will you always remember?
I love the music in She Loves Me. It's so catchy and romantic. It feels like pure musical theatre magic, you know? Delightful and so fun.

What musical's book or virtuosic acting will you always remember?
I remember being so moved by Fiddler on the Roof. Seeing it in a movie theatre as a kid. it felt like such a big historical story, but at the same time so personal. And everything all fits together so well. The way you came to know the people in Anatevka, and laughed and loved with them, and are so involved in their story.  Especially being a young kid figuring out his father's side of the family was Jewish.
What musical's choreography will you always remember?
Most recently, the work in Spring Awakening and Once, and also in the latest movie adaptation of Anna Karenina. I like choreo that fits within a period context, but also feels very modern. Movement that feels connected to gesture and the emotional lives of the characters, more than to a specific style of dance. 
What is your guiltiest pleasure musical?
I saw Rent on Broadway the first week it opened. I was front row centre – this was before the Rentheads, so I just lined up for one of the cheap seats that afternoon. I loved the show, being that close to the action. At intermission I bumped into Alan Rickman in the bathroom, and Jennifer Aniston was six rows back.  At the curtain call the audience roared and I was so close I could see tears on faces of the cast as they wept, overcome that they were doing that show on Broadway.
What movie or book would you love to see musicalized?
My high school drama teacher used to always say that he thought that T.S. Eliot's Old Possum's Book of Practical Cats should be made into a musical.
What is your dream role that you'll never get to play?
Maria.