Acting Up Stage is proud to announce the winners of the 2012/2013 Syd and Shirley Banks Prize for Emerging Artists: Alexis Gordon and Andres Sierra!
---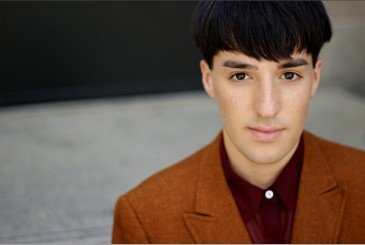 Having just graduated from the Performance Music Theatre Program at Sheridan College, Andres Sierra is thrilled to be working with Acting Up Stage as part of the Syd and Shirley Banks prize. Born and raised in Toronto, Ontario from Colombian-immigrant parents, Andres showed an interest in performance since the day he was born. He started voice lessons at the age of 5, and started piano lessons the year after, studying both classical and pop music until he was 18, when he was accepted into Sheridan's prestigious Performance Music Theatre program. There is where he fell in love with Musical Theatre and went on to play Angel in RENT, Mickey in Blood Brothers, and Silo in Central Park Tango, part of the Canadian Music Theatre Project that launched last Spring. Andres was part of Acting Up Stage's first ever One Song Glory, and is so happy to be back to create his own cabaret. He thanks his family and friends, who wouldn't be where he is now if it weren't for the unconditional love and support.
---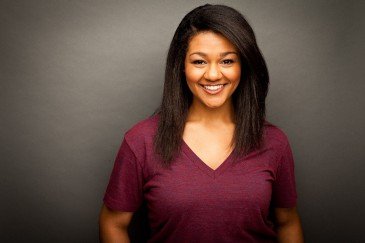 Alexis Gordon is a recent graduate of the University of Windsor, where she received her BFA in Acting. At school, she co-wrote, created, and performed in an original dramatic performance entitled, For Those Who Stand Upon Our Shoulders. This summer she performed in Victoria Petrolia Playhouse's Godspell and took on the role of Titania in Driftwood Theatre Group's musical adaptation of A Midsummer Night's Dream. Alexis is thrilled to be working with the Acting Up Stage team after being a One Song Glory workshop member just a few years ago!
As part of their prize, Alexis and Andres will:
each receive a $1000 prize 
perform in our annual concert, Tapestries, alongside veteran Canadian musical theatre performers
receive mentorship from a distinguished director and musical director in the creation of their own Showcase Cabaret (which will premiere during the run of Do You Want What I Have Got: A Craigslist Cantata)
originate a role in a new musical reading as part of our Noteworthy series in June 2013
receive backstage access to Falsettos, our mainstage musical