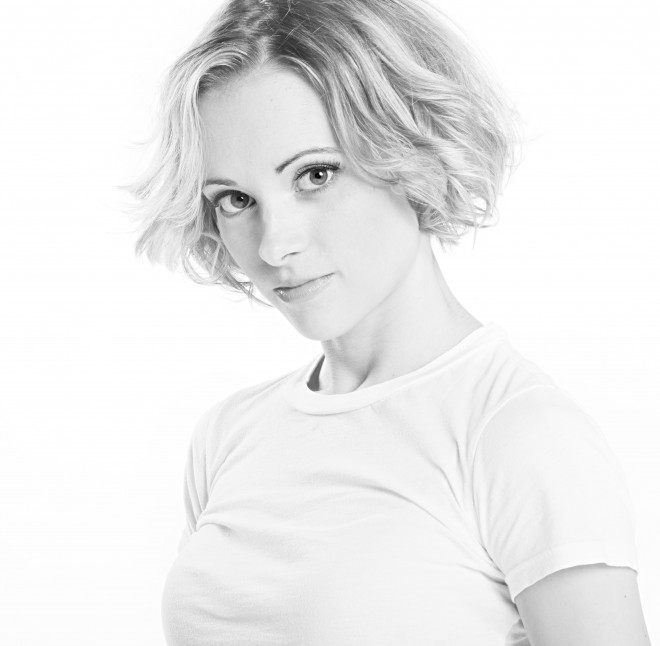 The tour of Do You Want What I Have Got? A Craigslist Cantata is well underway, having opened to rave reviews in Calgary and heading off to Edmonton this week. While the cast was beginning to pack up their suitcases to head on, we got them to each sit down with us and share their favorite musical theatre memories. First up is Bree Greig, who many of you will remember for her delightful blend of wacky, sexy and coloratura in our production last year at Factory… and, of course, for her standout delivery of "300 Penguins." 
What musical's score will you always remember?
Why is answering this so hard…there are so many choices!!!!  Here's one I've always loved: Candide. Bernstein's lush orchestrations accompany all kinds of singing-the gentle intuitive tenor solo of "It Must Be So", the flitty duet of "Oh Happy We", the showstopper extravaganza "Glitter and Be Gay" (my personal favorite which I'm dying to perform the role of Candide…*hint *hint*nudge *nudge!), and the all encompassing "Make Our Garden Grow." Stunningly beautiful, all of it!!!

What musical's book or virtuosic acting will you always remember?
I love Sondheim.  So musically demanding and technical, but then taking all that technical music stuff and putting it into and linking it to the acting stuff is such a great challenge!  Sunday in the Park with George, Gypsy…
What musical's choreography will you always remember?
Well, out of the triple threat aspect of musical theatre dancing is for me number 3 on the list.  Sure, I can fake it and even learn real choreography if given the time to do so, but my nightmare is being in the audition room for A Chorus Line.  Baayork Lee screaming out "and a 5, 6, 7, 8!!!".  Legs are flying, hair is whipping, and I'm trying to make it outta there without catching a LaDuca heel to the face.  Any show with any amount of dancing is always impressive to me.  Seriously.
What is your guiltiest pleasure musical?
The Sound of Music. I watched it every day after school as a kid while eating cheez-its and drinking hot chocolate.  Now days, it's on every year over American Thanksgiving.  I still try to watch it without the chocolate and cheez though!  
What movie or book would you love to see musicalized?
I've completely drunk the kool-aid, or shall we say smoked the crystal and I'm gonna go with Breaking Bad: The Musical.  Yes, I know neither a book nor a movie.
What is your dream role that you'll never get to play?
Sweeney Todd, Judas Iscariot, The Emcee from Cabaret