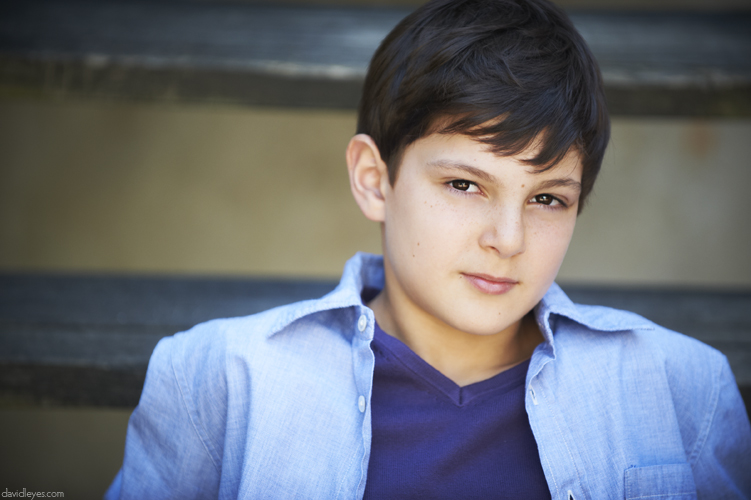 Sometimes when you see a kid on stage it just pulls you straight out the world of the play. Other times, they bring such honesty and openness to the role that you can't help but feel with them throughout the entire show. 11 year old Michael Levinson definitely falls in the latter category. As Noah, the sometimes inquisitive, ofttimes imploring sun at the heart of last year's Caroline, or Change, Michael broke audiences hearts and got himself a Dora nomination in the process. He is a major up and coming star, performing in all sorts of TV/Film (including the breakout hit The LA Complex)  and across Canadian stages. We're so happy to have him on board again this season playing Jason, the naive son shuttled between sparring spouses in our upcoming production of Falsettos. 
What musical will you always remember for its score?
I have to say Caroline or Change wins this category for me. As an 11 year old person, I don't know that many musical scores, but I had the incredible opportunity to play the role of "Noah" in Acting Up Stage's production last year. At first, the score seemed really difficult to listen to, but once I learned the music, it became more and more special. It is an incredible piece of music!
You're on a desert island and you can only bring on cast recording. What is it and why?
Here I think I would need some cheering up – just in case I didn't survive the adventure! So, Mary Poppins would do it for me – " Just a spoon full of sugar makes the medicine go down." Fun and lots of memorable tunes.
What musical will you always remember for its choreography?
I loved the movement and dancing in Billy Elliot. It even inspired me to ask for my first pair of tap shoes!
What is your dream role that you'll never get to play?
I think the role of Gavroche – I had hoped to try out for the new Toronto production of Les Miserables, but unfortunately, I have grown too tall for the role. 
What musical will you always remember for its book/virtuosic acting?
I know my choice may seem unusual, but based on my own experience, the script and book in the musical, The Full Monty is well written and hilarious. I loved playing the role of Nathan last year, and my final line which ended the show was "I love you, you big…"
What is your guiltiest pleasure musical?
I have to say "Sister Act 1 and 2" – hilarious, corny and cheesy – but great fun. [Ed's note: We love Sister Act (the movie of course) too Michael!] 
What movie would you love to see musicalized?
Over the March school vacation I watched a classic movie called Chariots of Fire. I was hooked! I think this would make a great musical theatre piece, with some interesting characters for males.
---
You can catch Michael as Jason in our upcoming production of Falsettos.