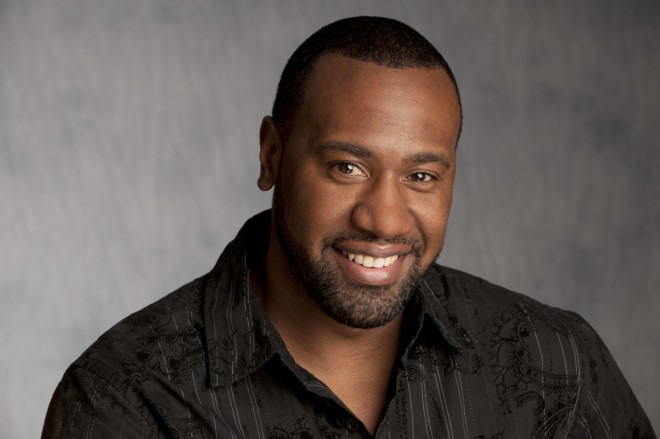 While you were putting gifts under the Christmas tree and ringing in the New Year, we've been busy beavers getting ready to open Once On This Island! A love story for all ages, this Ahrens and Flaherty musical tells the story of Ti Moune, a dark skinned peasant woman who must navigate the forces of love and death when she falls in love with the lighter skinned, upper-class man Daniel. 
Jivaro Smith plays Agwe, the God of Water, and summoner of the great flood which instigates the events of Once On This Island. Though Jivaro has seen many musicals, it seems that the most lasting ones are those which he has performed in, including The Lion King and that other Ahrens and Flaherty stunner, Ragtime.
What musical's score will you always remember?
The Lion King because the music and the lyrics and meanings of the songs are so inspirational and have such a lasting impression and carry a great message.
What musical's book will you always remember?
Ragtime because in took me to a time a place where as a Black performer how far we've come as a society as a whole in regards to how we treat and view people of different racial,ethnic,economical social and religious backgrounds, and though we have made tremendous progress in this area we still have a long long way to go.
What musical's choreography will you always remember?
Ragtime because it challenged my as far as my dancing skills go not being a trained dancer so I really had to work harder at it.
You're on a desert island and can only bring one cast recording. Which one do you choose?
The Lion King once again because of the uplifting message that lies with the lyrics of the music itself.
What movie or book would you love to see musicalized?
It's already musicalized but I would love to see The 5 Heartbeats do on stage.