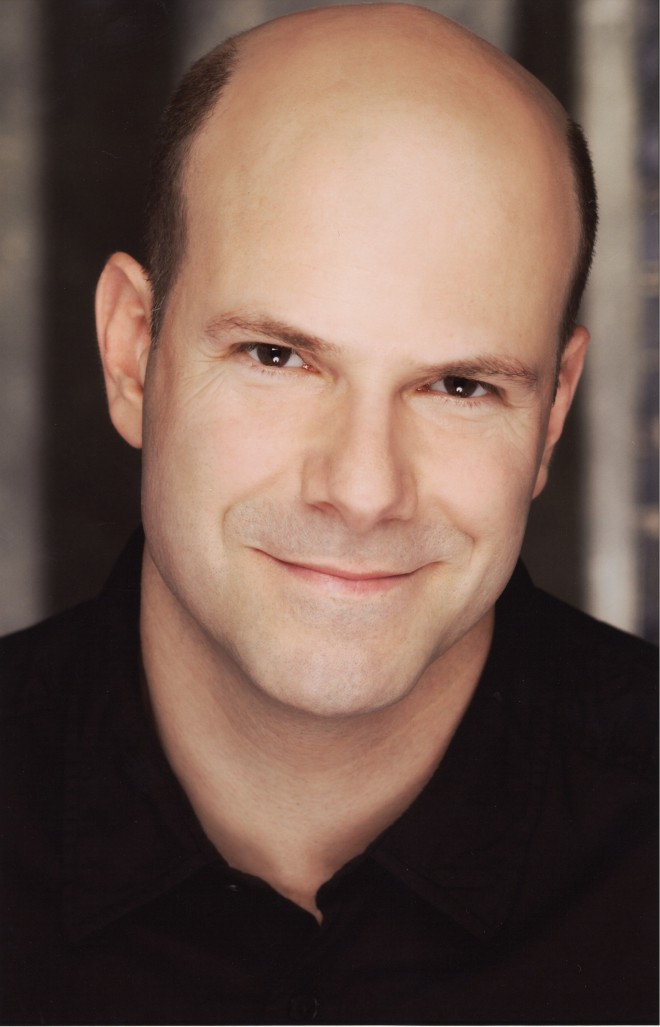 You know who we love? Darrin Baker. Darrin's career has taken him from Broadway (Tarzan) to TV (Law and Order) and back to Toronto, most recently in Mirvish's Ghost Stories. Despite an extensive career across North American stages and screens, we've got to say we were most excited to discover that Darrin provided the voice for Hardtop on possibly the best Saturday morning cartoon ever made: C.O.P.S. Darrin stars as Mendel, the neurotic psychiatrist trying to mitigate all the characters' drama in our upcoming production of Falsettos. 
---
What musical will you always remember for its score?
That's such a tough question because there are so many that have had such an impact on me, but Ragtime is certainly a top contender. Truly an amazing score!!
You're on a desert island and you can only bring on cast recording. What is it and why?
Once on this Island (not really but I couldn't resist). Sorry I can't take just one…so I am sneaking two! Dreamgirls and Golden Boy. Over the years I seem to go back to them over and over. Both scores move me for very different reasons and both musicals changed my life. I love to sing along with both scores and imagine that would come in handy stranded on an island.
What musical will you always remember for its choreography?
I'm realizing it is so hard to give you single answers…I have so many in this category as well, but Contact truly stands out for me in terms of choreography. 
What movie musical would you love to see musicalized?
For 20 years I have always thought Mystic Pizza would make an amazing musical. Watch, now that I have said it…someone will steal the idea and make it a hit! Can I just say that The Odd Couple would be really fun too!
What musical will you always remember for its book/virtuosic acting?
Fiddler on the Roof. An amazing book! Mame and Gypsy right up there.
What is your guiltiest pleasure musical?
I can't believe I am going to say this…..but……okay….here goes….Cats. 
---
You can catch Darrin in our upcoming production of Falsettos.