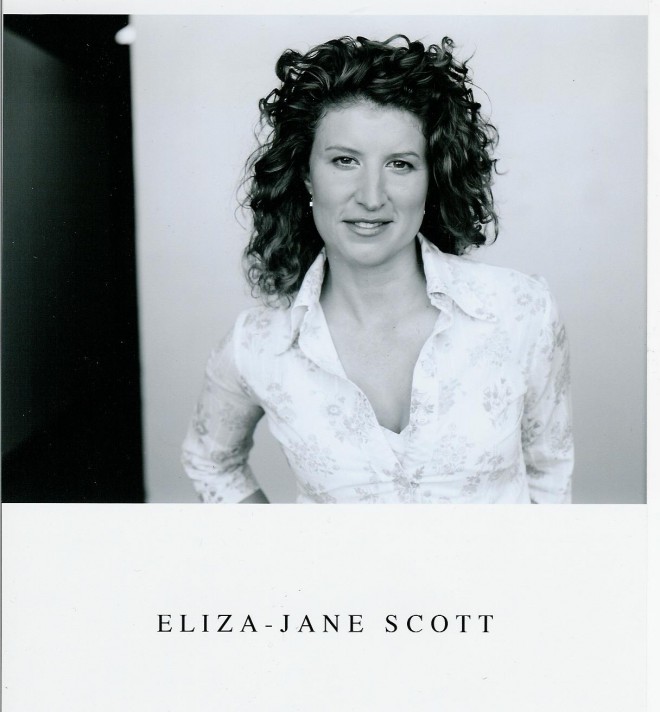 Our office (and Toronto) is abuzz as we are deep in rehearsals for the final show of our tenth anniversary season: our reimagined revival of our hit 2007 production of Elegies: A Song Cycle. We start off our Triple Threat's for this show with Eliza-Jane Scott, a true Triple Threat, founding artist of Theatre 20, and most recently a member of the National Arts Centre 2013-14 Ensemble.

What musical's score will you always remember?
I would say most definitively Myths and Hymns by Adam Guettel. The score was created as a song cycle; it does not have a book (although a recent staging in New York had additional text added to create a narrative). The score is engaging because of its variety, complexity and indulgence. Also, modern musical theatre seldom treads into ancient/classical history (with the exception of bawdy comedies) and I connect with the universal in the songs. The song cycle allows Guettel to break with tradition, mix genres and create newness. As a performer, the songs are killer. They are tough to sing and even tougher to sing well. The challenge is rewarding to say the least. It leaves a lasting impression because the compositions ask your ear to work harder for melody and movement. Maybe not a score for everyone, but for the actor's composer, a jewel.
What musical's book or virtuosic acting will you always remember?
I think it has to be Showboat. Edna Ferber was a master and that musical changed everything. I have seen that show over 70 times. I know it inside and out. When it debuted it was the first time African Americans and White Americans performed on stage together in bi-racial focused plots, and it was the first musical to deal with serious topics and issues. Previously musical were stuck in light opera and comedies. Showboat changed the musical from fluff to substance. "Bill" is also one of the most beautiful melodies I have ever heard.
What musical's choreography will you always remember?
Singin' in the Rain because Harold Rosson got the cinematography right: we experience the numbers as if we are in them…he also pulled some amazing tricks that are unforgettable cinematically. I wish they would film musicals this way again. 
What's your guiltiest pleasure musical?
I don't have a guilty pleasure in musicals…wait, Grease 2. 'Nuff said.
What movie or book would you love to see musicalized?
Cleo de 5 a 7. A film written produced and directed by Agnes Varda. It is the story of a young singer who is waiting for cancer test results. It is a firmly female narrative, and deals specifically with mortality and meaning.
And Citizen Kane.
What is your dream role that you'll never get to play?
Annie.