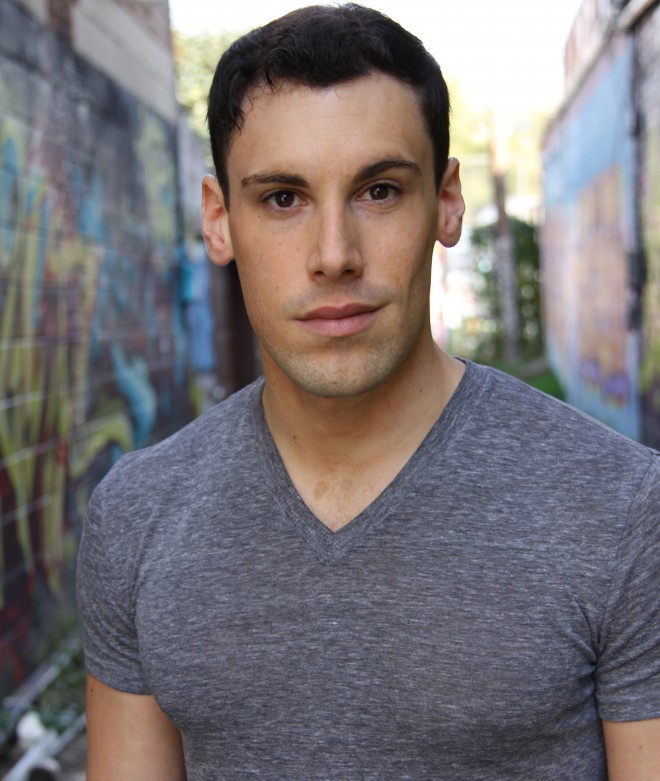 Eric Morin is a Toronto based actor and performer who's long list of credits includes Altar Boyz, Ross Petty's The Wizard of Oz and Canadian Stage's recent A Misdummer Night's Dream. Most excitingly, Eric will be be playing Whizzer in our upcoming production of Falsettos. In today's Triple Threat we chat Island songs and probably the best guiltiest pleasure anyone has mentioned yet!
What musical will you always remember for its music?
West Side Story, it was my introduction to musical Theatre. A classic that will undoubtedly stand the test of time, and I'm sure I'll be referencing its score for another 50 years.
What musical will you always remember for its choreography?
The Overcoat: Created by Morris Panych and Wendy Gorling. I was mesmerized from beginning to end, even though a single word had not been uttered. Does that count as a musical?
What musical will you always remember for its book/virtuosic acting?
Next to Normal. I did the Canadian premiere in Vancouver and it was one the most daunting books I've ever tackled. Not only do you have to navigate through the high notes and complex pop score, but you have to approach your objective as an actor with much ferocity without "showing the work". It demands a lot of stamina from all involved. It's like you're doing an opera 8 nights a week. I also often describe it as the August: Osage County with music.
You're on a desert island and you can only bring on cast recording. What is it and why?
Ok. I know Jeni Walls joked about Once on This Island… but that would be my pick… I am NEVER tired of that music, and it always puts a smile on my face. Or the untitled yet to be written Simon and Garfunkel musical 😉
What movie musical would you love to see musicalized?
Well, I guess because it's fresh in my mind, I'd say Silver Linings Playbook. Besides, We all know musical theatre audiences are ready to embrace a hero who has metal problems, plus how awesome would the dance competition at the end be? You could do some SIC choreographyLive . A beautiful unconventional love story. 
What is your guiltiest pleasure musical?
Starmites! If you don 't know it, I encourage you to find it and give it a listen. [Ed note: We hadn't ever heard of Starmites either so we had to look it up. Watch this clip of their six and a half minute (!) performance from the 1989 Tony's as Eric teaches us the true meaning of "guilty pleasure musical." ]
What is your dream role that you will never get to play?
Coalhouse Walker. Ragtime man… What an incredible sing and what an unbelievable journey he goes through. That score kills me everytime I listen to it.
---
You can catch Eric in our upcoming production of Falsettos. For more information you should definitely visit his website at theericmorin.com.