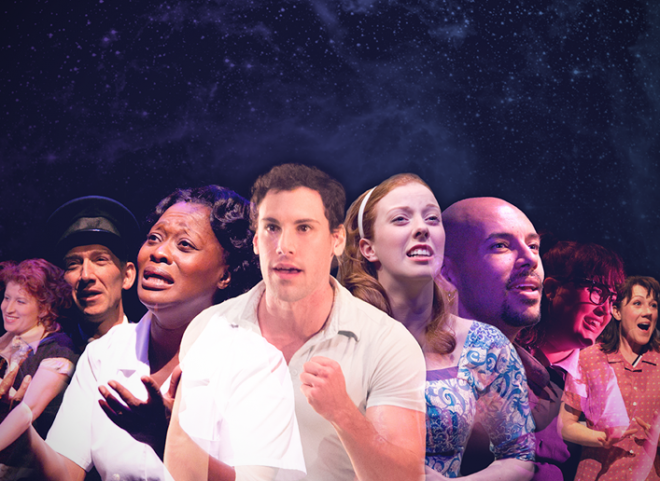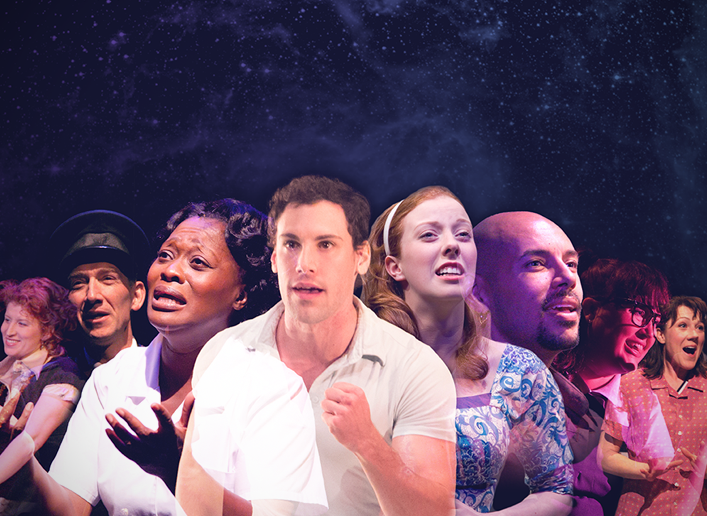 2008 saw the first (and only) production by Acting Up Stage to be produced in a non-traditional venue. Edges, by straight-out-of-theatre school writing duo Pasek and Paul, is a song-cycle about a group of twenty-somethings facing adulthood. It has had over 200 (!) productions world-wide, and Acting Up Stage's was noted for it's contemporary coolness and across-the-board winning performances. We invited Evan Tsitsias, who will soon be directing A Misfortune at Next Stage Festival, to share his memories of this landmark production.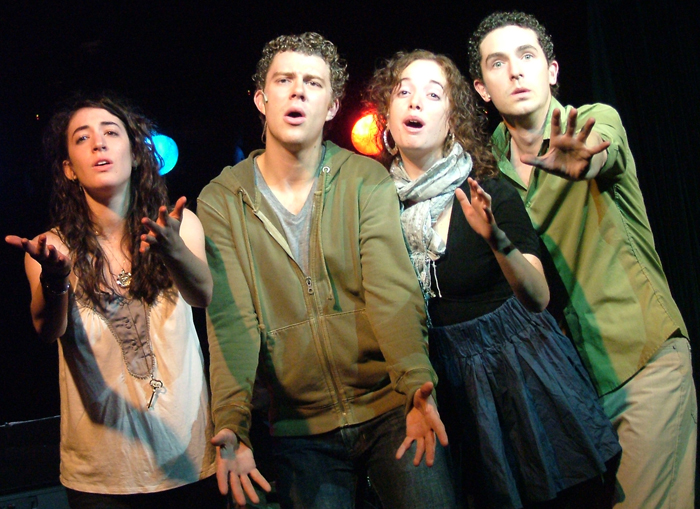 I am flooded with memories when I look at this picture. This was a moment from the "Facebook Song" in the show.  I seem to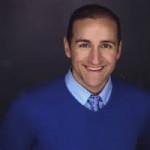 remember things a little more viscerally since I possibly have the worst memory for certain details, so this is what I can share with you. This experience was a labour of love for the entire team. It was a show full of magic. Something that happens when certain people meet at the right time and create alchemy.  I knew we had something special after our first "concert" version in the hellishly hot studio somewhere on Adelaide. This cast connected in a way I haven't seen before. I remember how happy we were when Mitchell asked us to be part of his season and we were able to fully rehearse and mount this piece. [Ed's note: The company had first performed a staged reading, which Artistic Producer Mitchell Marcus decided to produce into a full production.]
I feel we were all on the brink of something in our lives during this project.  This picture makes me think of beginnings and endings. Of the moment when something is about to burst. Of sparks and electricity. Of collaboration and instigation. Of creativity, passion and talent. And unbelievable singing.