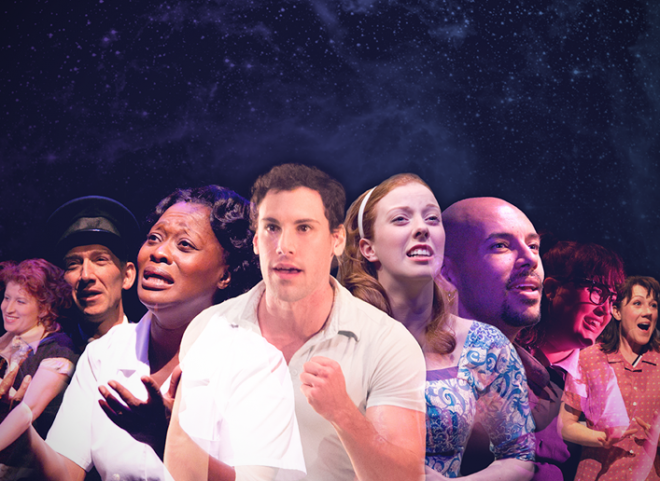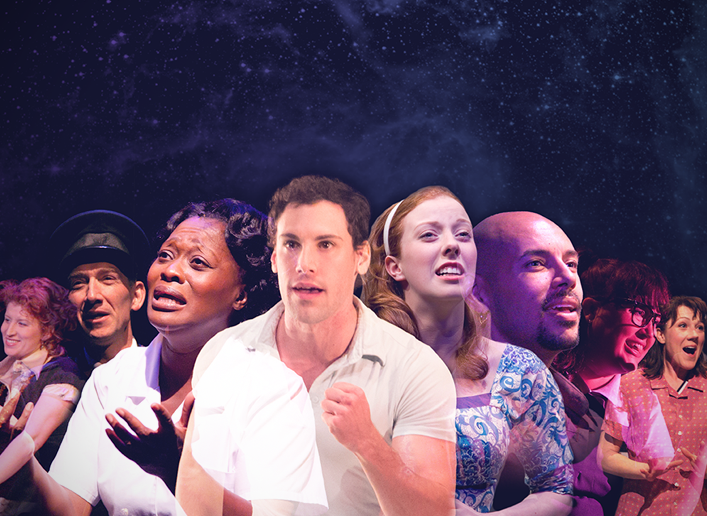 A HUGE hit at Summerworks 2010, we were so lucky to bring Ride The Cyclone back in the Fall of 2011(in association with Theatre Passe Muraille) for more Toronto audiences to experience. With its signature blend of macabre humour, dazzling staging and innovative musical pastiche, this little show that could took indie theatre on a loop-de-loop many of us will never forget. Today, we've got Sarah Jane Pelzer sharing her memories of the show; you'll remember her as Jane Doe, that creepy beheaded girl with the curly blond wig and black contact lenses.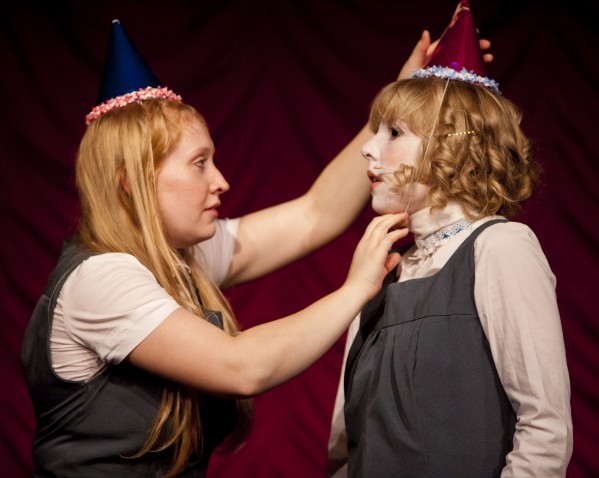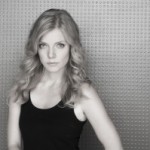 Funny, but the first thing I notice is that this is from a version of the show where I didn't wear a wig. I curled my own hair back then and it took me close to a couple hours every day. 
The hallmark of this piece for me has always been that the creators aren't afraid to make changes and grow. So far there have been about seven versions of the show in total, ranging from 90 min- 3 hours long, from a cast of eight, to six, to a touring company of 14, from helping to make our own costumes to a budget of half a million bucks. Even when we felt like what we had was perfect, they weren't afraid to re-do it and try for something bigger and better.
This picture reminds me that the people involved in the show will always be like family. We worked together on this project for over four years! Maybe the most inspiring thing is that we still work together. Many of us find ourselves in Toronto now and we sing together all the time.