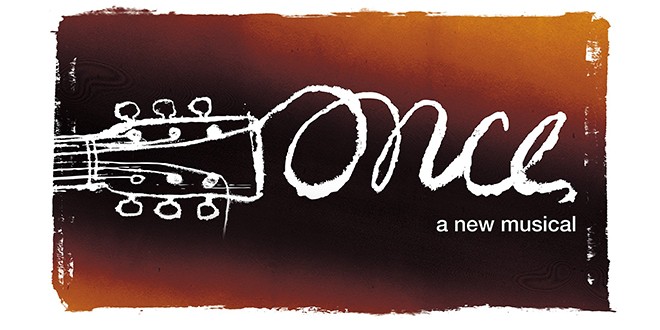 To celebrate St. Patrick's Day, as well as the current Mirvish production featuring a homegrown cast of Canadian performers, we've gathered a short list of fun facts about the 2012 Broadway musical based on the 2007 micro-budget Irish film starring Glen Hansard and Markéta Irglová.
1. The song "Broken Hearted Hoover Fixer Sucker Guy" was totally improvised by Glen Hansard as the film crew were filming the two stars on a real public bus, much to the delight of their fellow passengers.
(You can watch that scene here.)
2. Cristin Milioti, who originated in the role of Girl on Broadway, had never played the piano before auditioning for the role (Markéta Irglová is a professional musician, not an actor, and Girl is supposed to be a piano prodigy). She had to learn two songs, a classical piece and "The Hill," in only ten days to convince producers to choose her over a bigger name for the part.
(She also totally flaked and forgot all of "The Hill" on the first day of rehearsal of an early five-day workshop, in front of producers, investors, and her castmates. She was horrified.)
3. The original Guy, Steve Kazee, was also featured on the soundtrack for Twlight Saga: Breaking Dawn – Part 2, in a song by Christina Perri "A Thousand Years, Pt. 2."
(This can only mean that Guy's girlfriend in London was actually a vampire – which explains why he's not singing about silver here.)
4. After filming "Falling Slowly" for the movie, Glen Hansard joked, "and the Oscar for Best Song goes to…" It did win that award for Hansard and Irglová the following year.
(Watch their super adorable Oscar acceptance speech here.)
5. The final actor to play Guy on Broadway (Once closed on January 4, 2015) was Canadian Paul Alexander Nolan – a former staple at the Stratford Shakespeare Festival, known for shows like Jesus Christ Superstar (in which he made his Broadway debut, when it moved there in 2012) and Tommy.
(Another famous "Guy" is Arthur Darvill – of Dr. Who fame!)