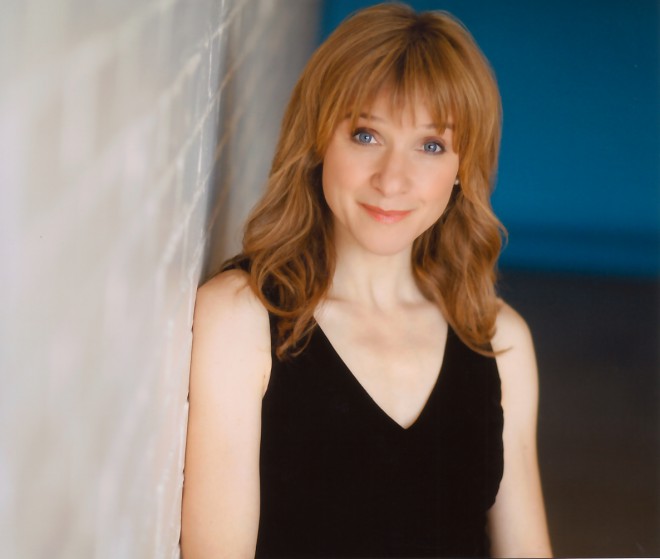 Reading Glynis Ranney's bio is a veritable breakdown of all the major roles in musical theatre. A Dora Award winner and Shaw Festival leading lady, Glynis has performed across the country consistently earning rave reviews for her magnificent voice and the humanity she brings to every role. You can see this one-women masterclass in musical theatre performance in our upcoming production of Falsettos as she takes on the role of Trina, the distraught wife caught in a maelstrom of sexuality and confusion. 
What musical will you always remember for its score?
The House of Martin Guerre by Leslie Arden which premiered at Canadian Stage back in the day. 
You're on a desert island and you can only bring on cast recording. What is it and why?
The Secret Garden by Lucy Simon and Marsha Norman. That score just sends me. The themes of loss and renewal are just so moving, and so beautiful. The cycle of life, the garden – I never tire of it, I could just listen to it again and again. 
What musical will you always remember for its choreography?
I'll always remember West Side Story. It's sexy, dangerous, fun and I love it. It's so exciting – just ridiculously exciting. 
What is your dream role that you'll never get to play?
It would have to be Clara in The Light in the Piazza. Such a phenomenal score, and a phenomenal show, and I'm way too long in the tooth to ever play her – but it's a beautiful role!
What musical will you always remember for its book/virtuosic acting?
Sweeney Todd because of the possibilities in it for acting. Thinking of George Hearn and Len Cariou singing epiphany – such remarkable opportunities for actors. It really shows what musical theatre can be and how the music can fuel the situation. 
What is your guiltiest pleasure musical?
Oh it would have to be The Sound of Music. I do love The Sound of Music. Oh I grew up with it- as so many people did who are in musical theatre today. And Julie Andrew's is just the bee's knees. 
---
You can catch Glynnis as Trina in our upcoming production of Falsettos.