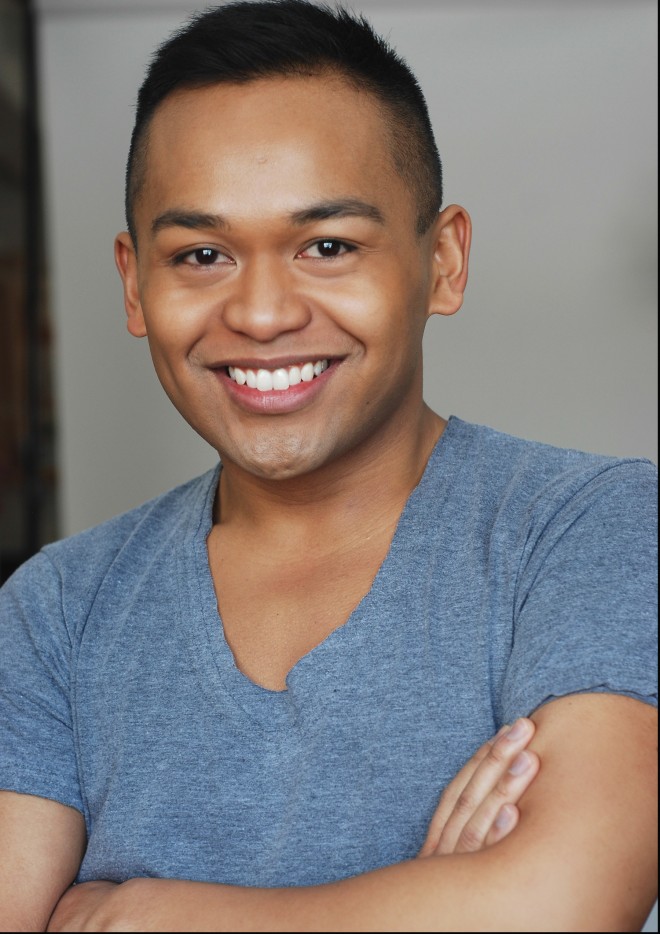 As the office is abuzz with preparations for UnCovered: Sting & The Police, we check in with Jeigh Madjus for our final UnCovered Triple Threat. Hot off of the Public's Here Lies Love, the David Byrne and Fatboy Slim immersive musical about that matron of moxie and footwear, Imelda Marcos, Jeigh returns and we're so pumped to have his signature tenor vocals to round out the top of what is promising to be the best backup trio yet. Today, Jeigh chats Guettel, Whitney and Miss Saigon:
What musical's score will you always remember?
Anything that Adam Guettel writes moves me to the point of tears. I could listen to anything from Light in the Piazza to Myths and Hymns on repeat. His melodies and chord progressions actually make the hairs on my body stand. It's crazy. His music is just so beautiful that it wakes me weep every time I listen to anything he writes- especially Piazza.
What musical's book or acting will you always remember?
Most recently, I loved both Once and Next to Normal for their acting. Both were very moving for different reasons. I was (again) crying during the entire performance in Once. I was a mess. 
What musical's choreography will you always remember?
I loved the use of choreography in In the Heights, it made each transition so smooth. I also love Hip Hop/ Contemporary dance, myself. So I really got into it. 
You're on a desert island and can only bring one cast recording. Which one do you choose?
I feel like I'm cheating on this one… The Bodyguard: The Musical cast recording. I saw it in the West End in February. It was definitely not my favourite musical or all around performance, but a show with all Whitney hits?! I could sing those songs all day. Everyday. 
What is your guiltiest pleasure musical?
Miss Saigon. It's so over the top, but sooo good. It was the first musical I had ever seen and I know most of the songs by heart, especially the female power ballads 🙂 
What movie or book would you love to see musicalized?
It's my dream to be in a Disney movie musical. My dream role used to be Flounder in The Little Mermaid until they created the stage version. Now I want to be in a Hercules adaptation and play either Pain or Panic. Amelie could be a fun one too. I'd love to play the gnome!
What is your dream role that you'll never get to play?
Kim in Miss Saigon followed by Eponine in Les Miserables. Female roles always get the best songs!