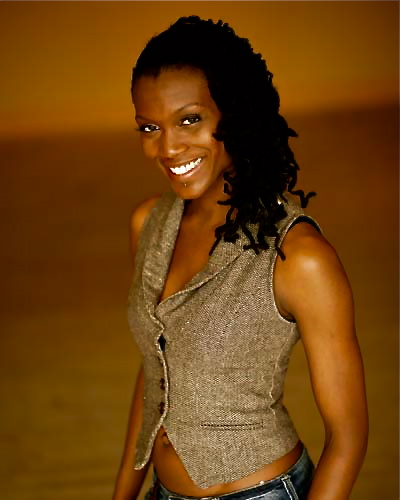 Only two weeks until the opening of Once On This Island! A love story for all ages, this Ahrens and Flaherty musical tells the story of Ti Moune, a dark skinned peasant woman who must navigate the forces of love and death when she falls in love with the lighter skinned, upper-class man Daniel. 
Ti Moune is played by non other than the formidable Jewelle Blackman, who some of you will remember from our production of Caroline, or Change, and others from this past season as the Acid Queen and Fruma Sarah in Stratford's Tommy and Fiddler on the Roof, respectively. 
What musical's score will you always remember?
The Lion King.  Whenever I hear that first note in "The Circle of Life" it gets me in my gut.  The rhythms, the instrumentation and the lyrics embody everything about this beautiful story.  In addition, the usage of varying languages and dialects such as Swahili adds to the authenticity of the music.
What musical's book will you always remember?
The Color Purple hands down.  For such a depressing and disturbing story to be brought to the stage in such a powerful and honest way blew my mind.  I saw the National tour when it came thru Toronto a few years ago and was moved to tears by the sheer conviction and power of the actors portraying these characters.  And in the end you are still left with a sense of hope.  You never feel pity for the lead Celie, I only ever felt compassion and that's because of the power of the words, brought to remarkable life by the actress.  Alice Walker's book was already a favourite of mine, and now the musical version is right up there with it.
What musical's choreography will you always remember?
FELA! The skill, talent, artistry, musicality and physicality required to do this choreography justice eight times a week is just mind blowing.  This musical about Fela Kuti's life is one of the most powerful performances I have ever seen.  This Nigerian talent was never on my radar until I saw this musical and Bill T. Jones' choreography did it more than justice
You're on a desert island and can only bring one cast recording. Which one do you choose?
Once On This Island….I had to.
What's your guiltiest pleasure musical?
Dreamgirls: not the best book but the songs in it…just so singable!!!  I mean who doesn't want to belt out "And I Am Telling You?"
What movie or book would you love to see musicalized?
Eve's Bayou or Toni Morrisons The Bluest Eye.
What's your dream role that you'll never get to play?
When I was little I always wanted to play Annie, now I'm not so sure. I feel in this day and age almost any role should be up for grabs by the best person who walks in the door.