As great advocates of new Canadian musicals, we're very excited for Hart House Theatre's opening of its 2012/2013 marquee show, Robin Hood: The Legendary Musical Comedy, tonight at 8PM. This Canadian-made musical is a witty and amusing twist on one of the most famous legends in the English language: that of the dashing, daring and handsome man in tights, Robin of Locksley, who steals from the rich and gives to the poor. So in the stealth spirit of the Merry Men, we sent actor Luke LaRocque, on an MT Scavenger Hunt: 
1) The most ridiculous prop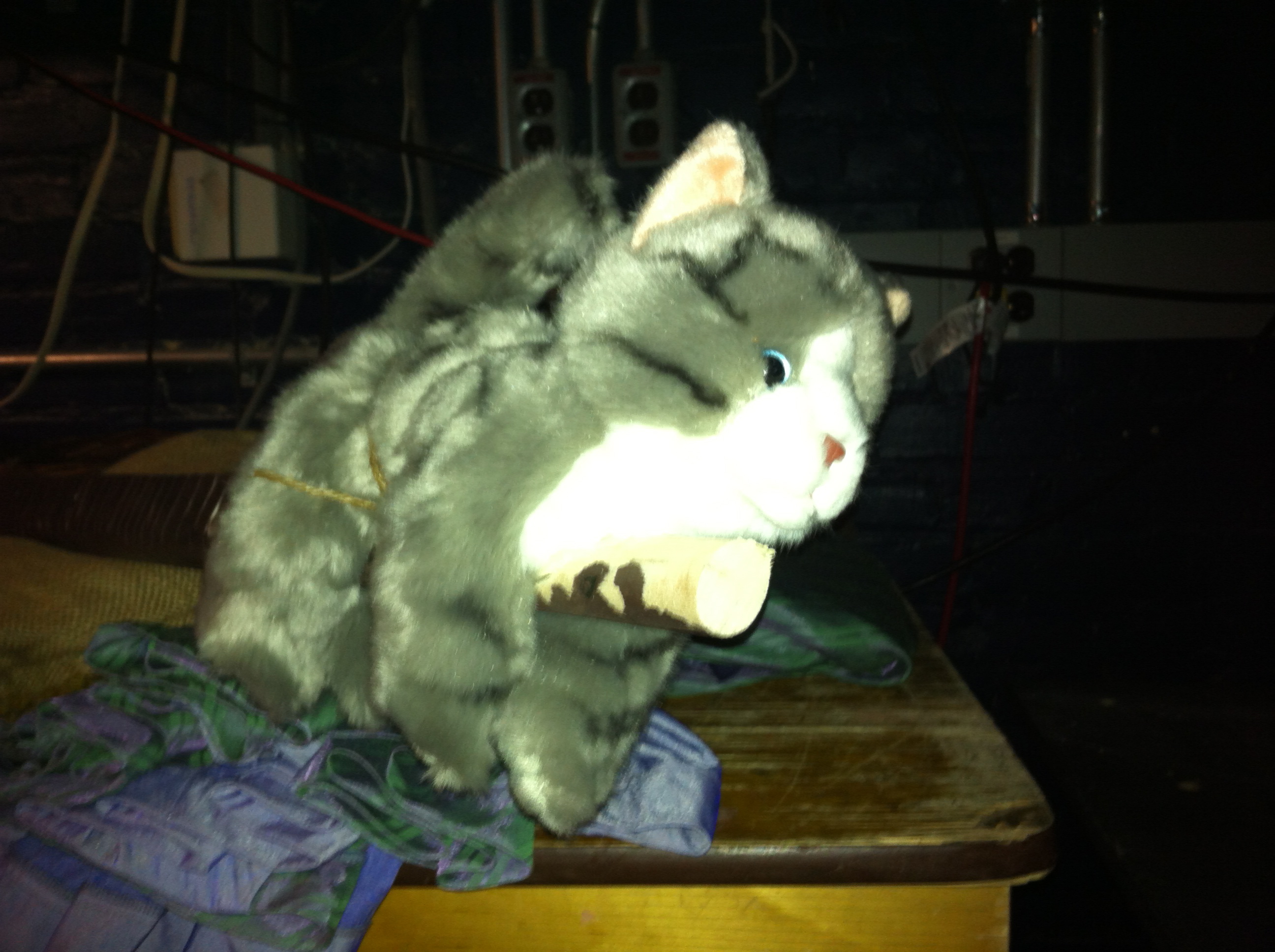 Catapole: Let's just say that Prince John's goon didn't exactly understand what he meant when he asked for catapults for Christmas.
2) The most sublime costume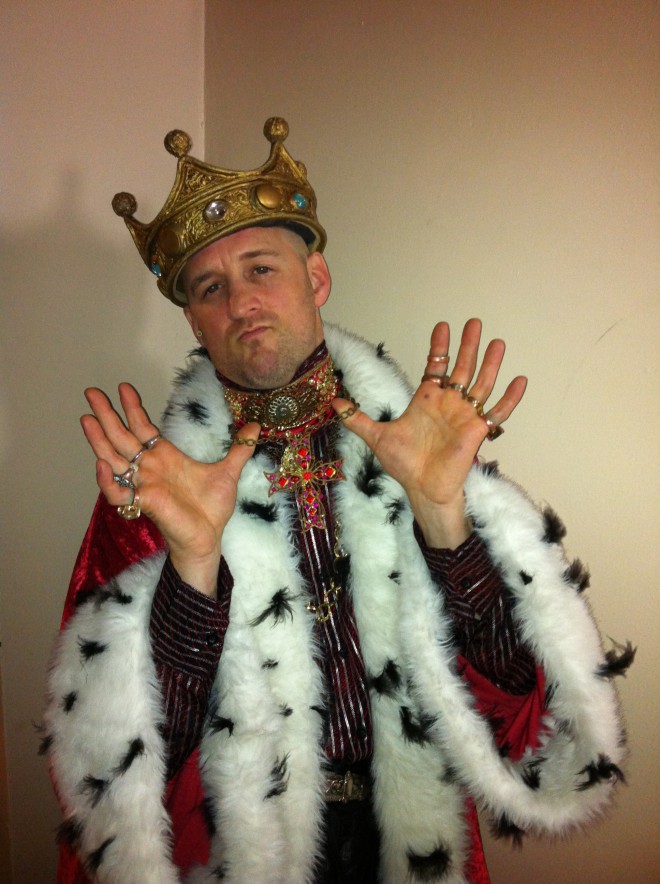 Prince John: Not only is he the richest man in all of England, but he's the most well-dressed too.
3) A backstage ritual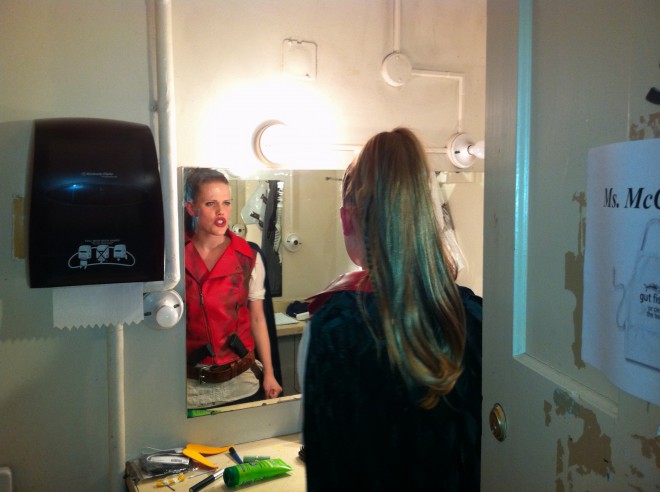 Kelly McCormack warming up for "I'm So Lonely" is what we hear midway through Act 1 in the middle of our quick changes.
4) Your favourite moment in Robin Hood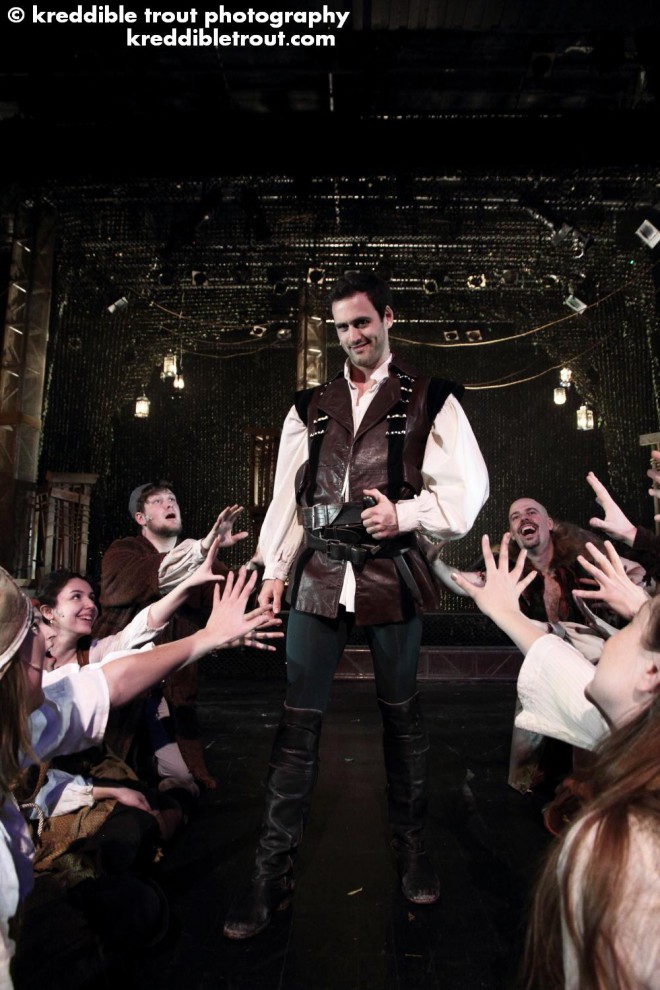 The song Generosity is when Robin Hood really shows us his true colours, and as you can see, we love him for it! 
5) What gets your company through tech week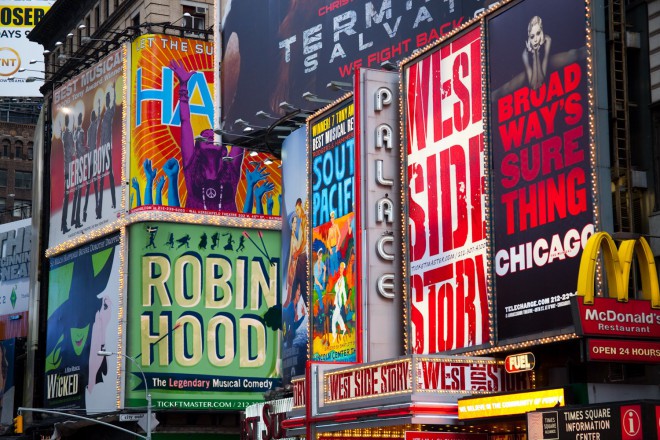 Daniel James (who plays Robin) created this epic shot of our poster on a marquee on Broadway, which has been our rallying cry for this new Canadian musical. We're planning to be transferred there directly after we close at Hart House, with no time to re-cast the show.
6) The most random item in your green room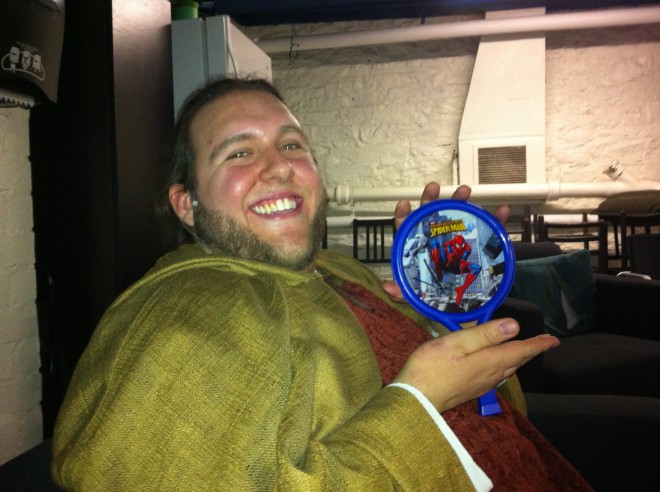 Spidey Tennis Racket: We have no idea why they are there, and we don't know what they're for, but there's several of them just sitting on a table.
---
Robin Hood: The Legendary Musical Comedy opens tonight at Hart House Theatre and runs until January 26. Performances are Wednesday to Saturday at 8 p.m. and Saturday, January 26 at 2 p.m. 
Tickets are $10 – $25 and can be purchased at www.uofttix.ca.
For more info: www.angelwalk.ca/