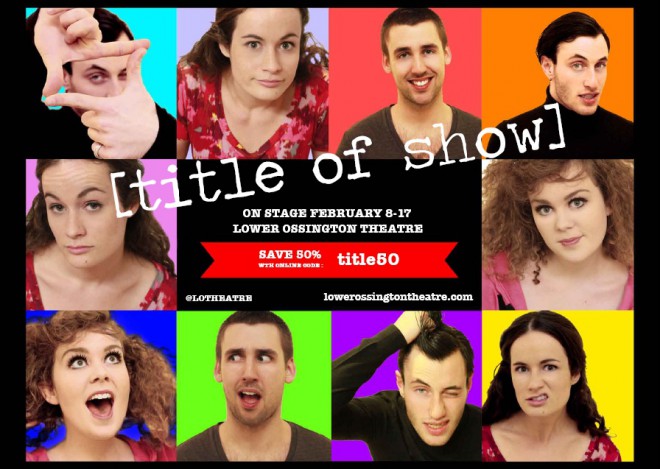 Musicals come and musicals go, but few off-Broadway musicals have become such an integral part of the canon as Hunter Bell and Jeff Bowen's [title of show]. This show-within-a-show features (META ALERT!) struggling writers Hunter and Jeff as they face the New York Musical Theatre Festival deadline and decide to take a risk and write an original musical in only three weeks. So, in the true spirit of behind the scenes musicals, we sent director Bianca Heuvelmans on an MT Scavenger Hunt in anticipation of the Lower Ossington Theatre's production of this unforgettable piece. 
1) The most ridiculous prop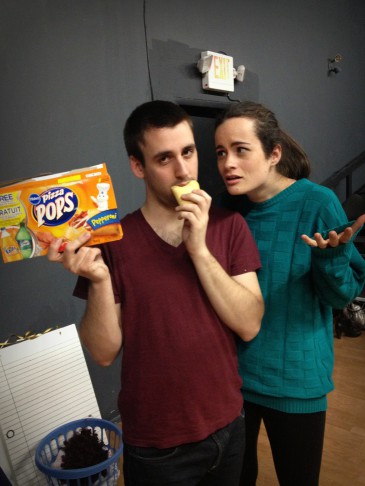 Thanks to [title of show], Hunter eats a hot pocket EVERYDAY. "When you want a hot meal without a big deal."
2) The most sublime costume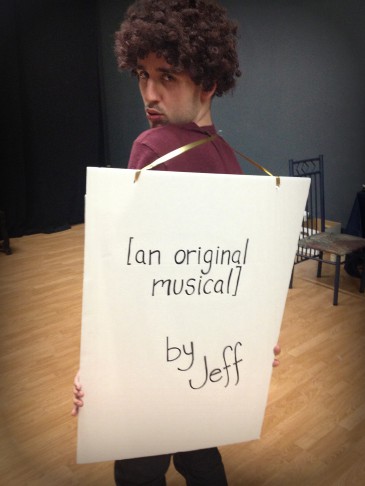 In Jeff's imagination, his notepad comes to life as a riffing, sassy, afro-wielding sensation!
3) A backstage ritual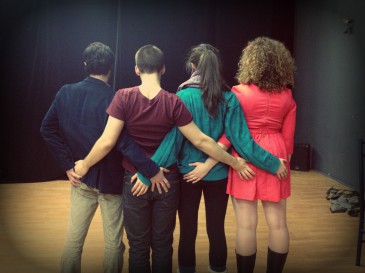 …We're holding each other's bums… It's a spiritual moment.
4) Your favourite moment in Title of Show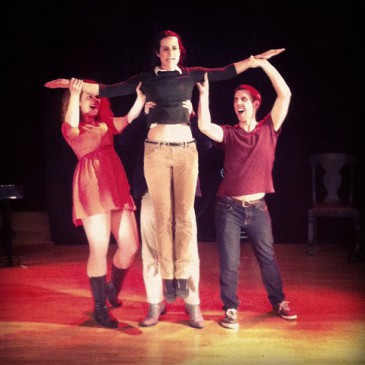 When you think those insecurities will be the end of you, just remember- you have best friends who will hold you in a Jesus lift while you belt for your life. 
5) What gets your company through tech week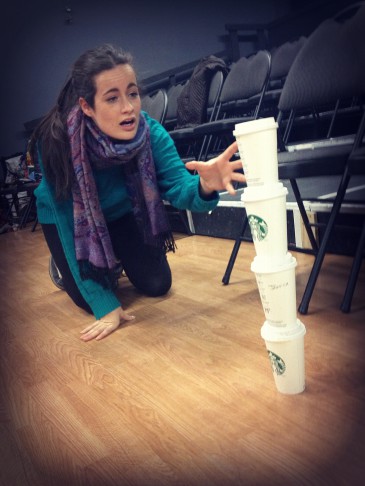 Nothing like caffeine jitters to make those jazz hands that much more JAZZY.
6) The most random item in your green room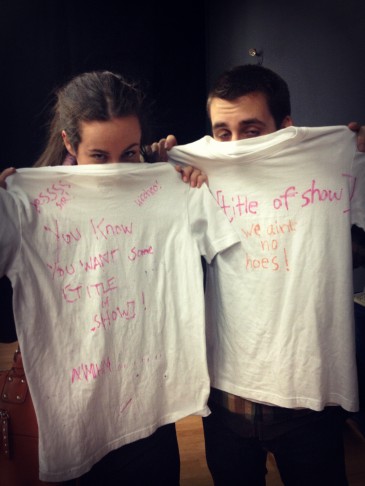 Susan and Hunter- CRAFTY little devils. [title of show] – You know you want some.
7) BONUS points: Your theatre's ghost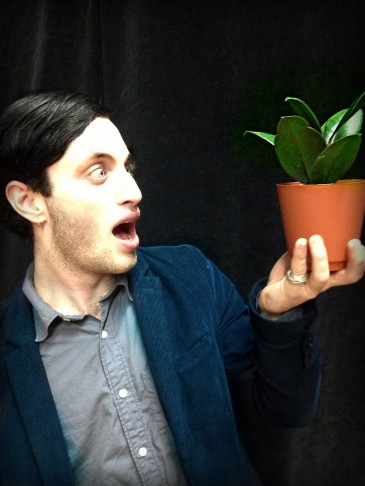 Jeff has this plant.. He and Heidi adopted him and named him 'Gavroche'… But he follows them EVERYWHERE. Now he even likes to sleep over at the theatre when they are rehearsing… They think little Gavroche has Broadway dreams too. 😉
---
[title of show] runs until Sunday, February 17 at the Lower Ossington Theatre. Tickets are $49 and can be purchased athttp://www.lowerossingtontheatre.com/.