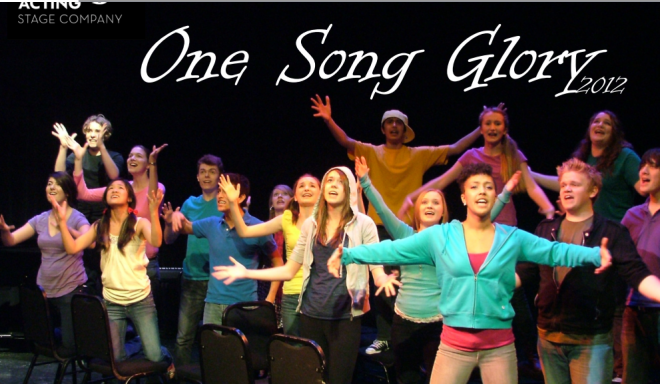 One Song Glory, our youth training program, has come to a close! With two sold-out performances on Sunday evening, these super talented folks brought the house down showing off their singing and acting chops. Here's the last installation of their blog, full of videos and photos, as we celebrate the talent of tomorrow.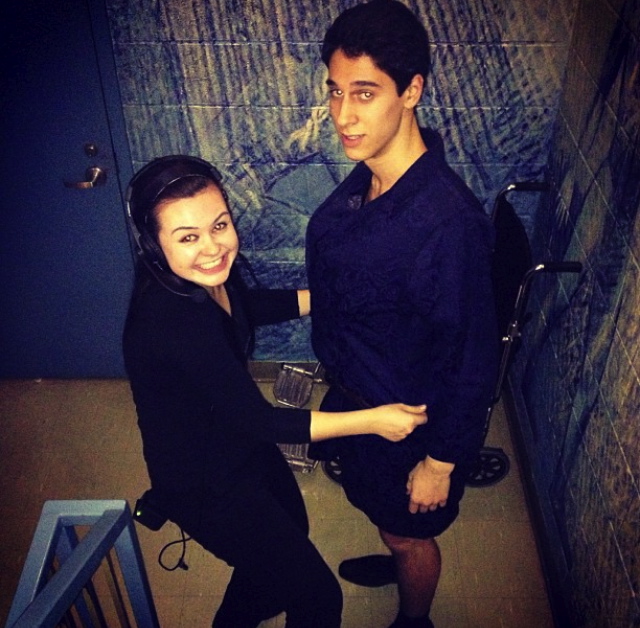 Assistant Producer Anne-Marie helps transform OSGer Jared from a man into a womanly Mrs. Trunchbull.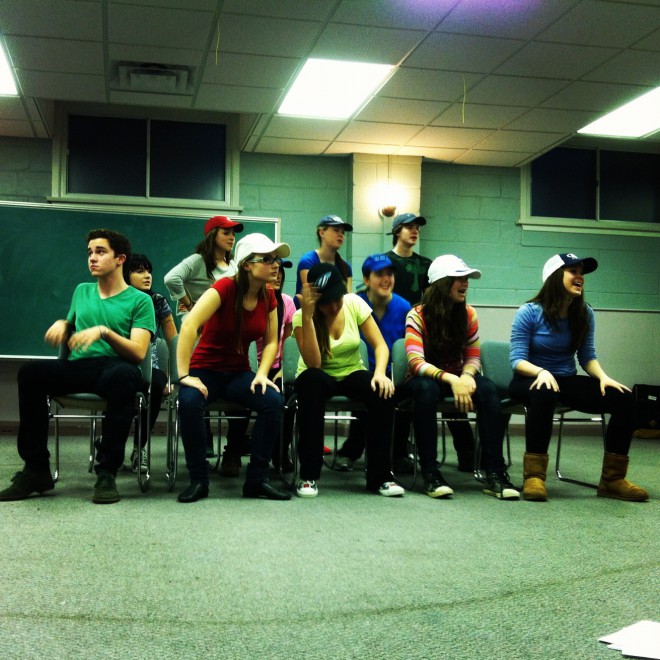 The OSGers are "watching Jewish boys, who cannot play baseball, play baseball", meaning their version of "The Baseball Game" from  Falsettos.
 Director Darcy Evans enjoys his job because he gets to play with Barbies AND impart wisdom upon the OSGers! Here, Darcy gets down to some very serious business with participant Devin Cecchetto.