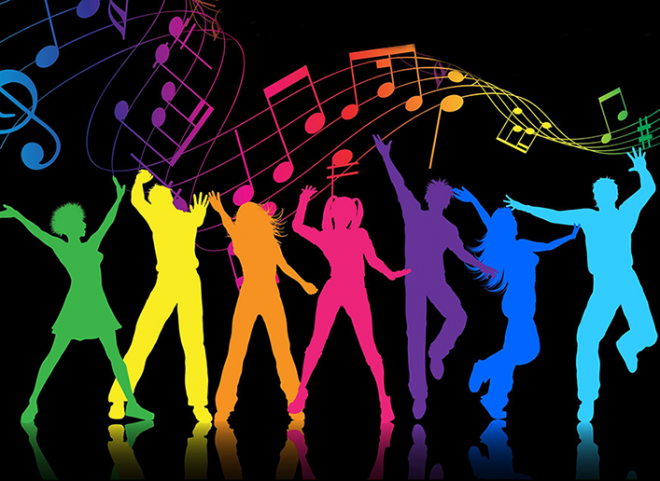 I hope that all Toronto musical theatre fans have Tuesday, April 29 blocked off in their calendars. That evening, from 8:30PM-11:30PM at the Drake Underground (1150 Queen Street West) we are co-hosting – along with Theatre20 and Angelwalk Theatre – And 5, 6, 7, 8: A Musical Theatre Dance Party.
Over the last few years, whenever I have gone to New York, I have tried to make sure that I was in town on a Monday night so I could go to "Musical Mondays" at Splash Bar. DJ John Bantay would curate an impressive video party of showtunes – clips from the Tony Awards, talk show clips, old movie musicals. Beyond getting to watch a fantastic archive of performances in a jam packed bar filled with shirtless bartenders, it was incredible to see the crowd dancing. And I mean DANCING. People who knew every step to "One" from A Chorus Line. A perfectly replicated "Dance At The Gym". Trios who could perform the infamous "Turkey Lurkey Time" step by step. It was amazing. Splash Bar is no longer unfortunately. Musical Mondays has been sort of reinvented as "Monday Musicals" at XL Nightclub and the incredible DJ John Bantay has moved on.
When we were thinking up And 5, 6, 7, 8: A Musical Theatre Dance Party, we weren't exactly attempting to replicate Musical Mondays in Toronto. But we were hoping that we could recreate some of its incredible energy and community building.
We decided to band together with Theatre20 and Angelwalk to put this event on to give musical theatre lovers in this city a chance to gather, meet and celebrate. We are always out in the market place fundraising, or selling tickets. What a refreshing joy to offer a fun night out (and who doesn't need a little spring fun after THAT winter), without cover or ticket cost, and without any goal other than to see colleagues and audiences kick up their heels and enjoy some great music chosen by some pretty awesome guest DJs.
I hope to see you there. I promise you a dream ballet, a little Shipoopi and a fouette of a good time.