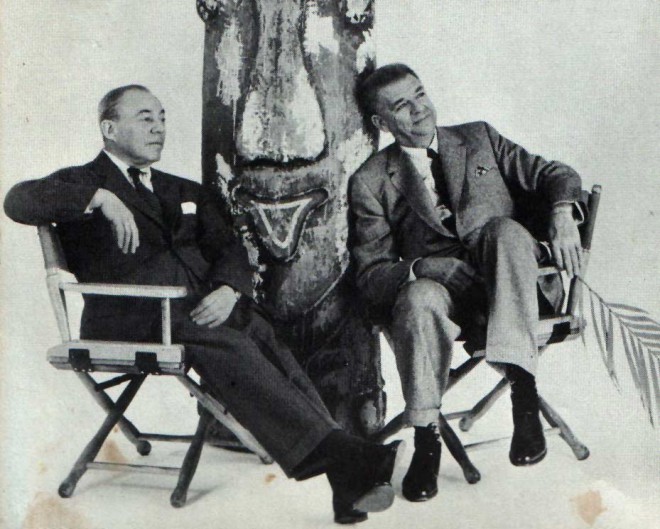 Nathan Carroll is an actor, storyteller, and singer-songwriter living in Toronto. He has been blessed to perform across the country in such shows as The Book of Esther and Bordertown Cafe(Blyth), The Sound of Music (Citadel), and A Midsummer Night's Dream (Driftwood). He has been a part of numerous new works in development, including Alexandria (Acting Upstage),When the Ice Breaks (Down n' Out), and Bremen Rock City (Theatre 20). Nathan is a graduate of George Brown Theatre School, and inaugural Theatre 20 Emerging Artist, and a member of the folk'n'b band We're Sorry We're So Famous. He is currently performing in Forever Plaid in Summerside, Prince Edward Island. 
---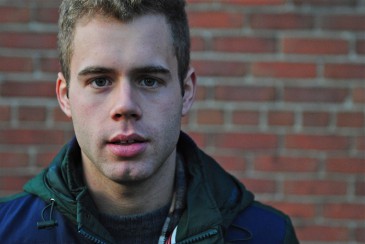 I was raised on Rodgers and Hammerstein. The first musical I ever acted in was The King and I at our local community theatre, with my very caucasian father playing the King, my older sister playing one of his wives (it's a small town, okay?), our next door neighbour playing Anna, and a 5-year-old me and my 7-year-old brother as two of his sons. They dyed my platinum blonde hair permanently black, an action I've never forgiven them for as my hair was never as blonde again. Despite being only a little older than a toddler, something stuck, and I've been adoring these two geniuses ever since.
1) Oh What A Beautiful Mornin'
Oklahoma! is my favourite musical from Broadway's golden age. It was seminal, highly innovative stylistically, and contains classic song after classic song. From Kansas City, I'm Just a Girl Who Cain't Say No, and Pore Jud Is Daid, to the more obscure—and one of my personal favourites—All Er Nothin', there's not a weak song in the show. Okay, maybe It's A Scandal, It's An Outrage, but we can forgive them for that. I was lucky enough (read: someone was foolish enough to cast me) to play Curly when I was 16 and would jump at any chance to sing the score again. In this video of the 2008 London Cast, watch one of the most beautiful opening numbers of any musical as Hugh Jackman's Curly comes to greet his friend Aunt Eller, singing Oh, What A Beautiful Mornin'!
2) I'm In Love With A Wonderful Guy
Kelli O'Hara and Rodgers and Hammerstein are a match made in musical theatre heaven. Her stunning soprano, effortless storytelling, and luscious vibrato have inhabited Nellie Forbush and Julie Jordan with extraordinary results and I cannot wait to see what she gets to do next?  Laurey?  Maria?  Anna?  Watch her sing one of my absolutely favourite musical phrases filled with pure joy: "I'm in LOVE I'm in LOVE I'm in LOVE I'm in LOVE I'm in LOVE with a wonderful guy!" 
3) If I Loved You
This one's simple: a beautiful man singing Rodgers and Hammerstein's most beautiful song. Accompanied by the ultra-talented and hilarious Seth Rudetsky.
4) Donna Feore talks Stratford's Oklahoma!
I wanted to include a video showcasing the brilliant production of Oklahoma, my favourite R+H musical, on the Stratford Festival Stage in 2007. Donna Feore talks about the production which featured the note-perfect cast of Kyle Blair, David Keeley, Nora McLellan, Dan Chameroy, the late Lindsay Thomas, and the luminous Blythe Wilson. I remember the gorgeous sunrise, the explosive dance numbers, the crystal clear storytelling, and the jaw-dropping dream ballet—with Laurey floating across the stage with no need of a dance double—as if it were yesterday.
5) The Sound of Music Original Trailer
You can't talk Rodgers and Hammerstein without bringing up The Sound of Music and you can't talk The Sound of Music without bringing up the iconic 1965 movie. Featuring one of the most perfect performances ever captured on film in Julie Andrews as Maria, you hairs cannot help but stand on end as she runs across the mountain singing the opening melody. I was lucky enough to play Rolf last year in Edmonton and will never forget the equally hair raising moment during our singalong performance when every person in the audience softly sang along with our Maria.
Bonus: Sound of Music Alternate Trailer
Think you know The Sound of Music?  Think again.