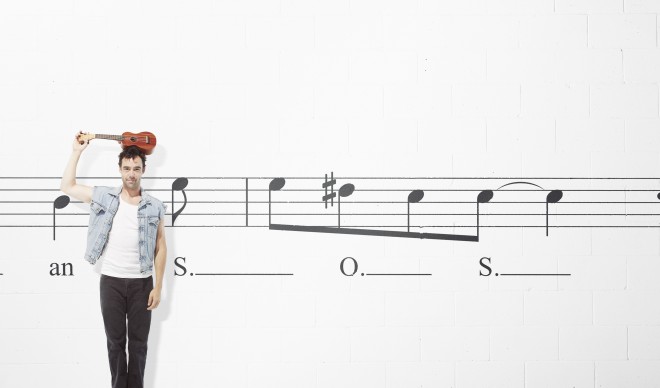 Our UnCovered: Sting & The Police concert is only days away! I have been immersed in Reza Jacob's music studio, listening to amazing artists rediscover and reinterpret the Sting catalogue and I must say, this audience is in for a real treat! I didn't know that I loved Sting. When Reza and I started talking about an artist for this year and the idea of Sting came up, I wasn't immediately sold. But the minute I looked at his catalogue of music, I realized two things:
His songs are perfect for our UnCovered format, offering opportunity for amazing vocals, but with fascinating and clear stories conveyed through the lyrics.
I knew a ton of Sting songs and loved them, without ever even realizing they were Sting & The Police music.
So, in anticipation of this great evening, for anyone who doesn't know his music (or anyone who doesn't know that they know his music), here is my suggested 30-minute playlist – in alphabetical order – to whet your appetite (spoiler alert – all of these songs will be in our concert).
1) Don't Stand So Close To Me
Beyond being a terrific song, The Police tell a really interesting story about a young girl's infatuation with her teacher, which ultimately gets returned in an inappropriate, illegal love affair. Plus the costumes in the music video are pretty hilarious.
Temptation, frustration
So bad it makes him cry
Wet bus stop, she's waiting
His car is warm and dry 
2) Fields of Gold
This song makes me a cry. It's the haunting story of a couple's life together and a plea from one of  them to the other to remember only the most romantic times of their life together.
I never made promises lightly
And there have been some that I've broken
But I swear in the days still left
We'll walk in fields of gold
3) Message in a Bottle
An extremely popular song that tells the story of a castaway on an island over the course of several years of attempted rescue.
More loneliness
Than any man could bear
Rescue me before I fall into despair
4) Roxanne
No matter how many times this songs gets covered, its passionate attempt to save pop music's favourite prostitute never gets old.
I loved you since I knew you
I wouldn't talk down to you
I have to tell you just how I feel
I won't share you with another boy
5) Synchronicity II
This is one of the songs that I didn't know previously, but now I think it's just fantastic. The story of a depressed father and his dysfunctional suburban family. 
Another suburban family morning
Grandmother screaming at the wall
We have to shout above the din of our Rice Crispies
We can't hear anything at all
6) When We Dance
This is another song that I didn't know previously and now it's one of my favourites. A passionate declaration of love to someone who is taken. This character is prepared to defy his religious beliefs because his belief in this illicit affair is so strong. 
Come and live with me
We'll have children of our own
I would love you more than life
If you'll come and be my wife
Don't think I included the best 6? Add your favourites to my list and tell us why!