Happy boxing day everyone!  Since I know we are all in a shopping mode, here is my list of things to buy theatre fans with kids:
1. Melissa & Doug Deluxe Puppet Theatre – $63.99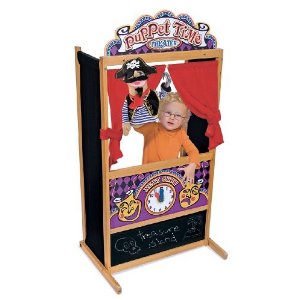 Who doesn't love puppets? Imagine countless hours of watching your kids put on shows for you. You could be raising the next Ronnie Burkett!
2. Kids' Musical Theatre Collection – Volume 1 (Vocal Collection) – $16.49)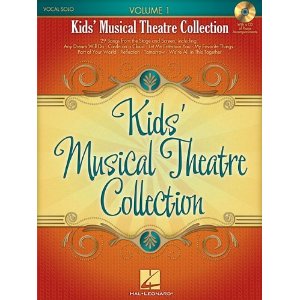 It's never too early to start singing right? In addition to the songs you would expect a kid's anthology to have (Castle On A Cloud, Maybe, Part of Your World), they actually have a few surprises from shows like Ruthless, Into The Woods and Bright Eyes (which I have never heard of!)
3. Broadway Kids – $9.99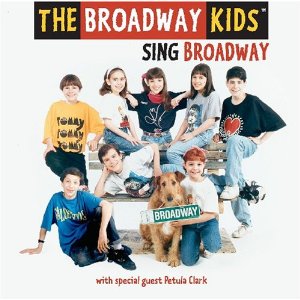 I love these CDs. Actual kids who have been on Broadway singing showtunes. Believe me, they are very, very addictive.
4. Tickets to Young People's Theatre – Up to $26 each 

Help someone go to the theatre with their kids! The shows at YPT are always terrific and an educational and entertaining experience for kids and their parents.
5. The Sound of Music – $9.99

Of all of the movies to watch on the holidays, there is something about this one that just screams snuggling up on the couch with your kids and cheering on Maria and those Von Trapp children.
Happy shopping!