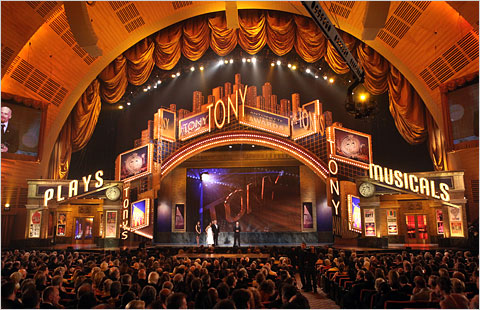 In the world we live in today, a recorded Broadway performance is only a few mouse clicks away on YouTube. Prior to this, we only had one opportunity a year to get an inside look into the world of Broadway: The Tony Awards. That one special time of the year when people from around the world could experience Broadway theatre for the first (and sometimes only) time in their life. While the hardcore fans love to predict and guess the winners of the awards, many of us watch for one reason only: the performances!
I am going to be honest…I didn't grow up loving musical theatre. Sure, I liked it. My family and I would see the occasional Toronto sit-down production and I always took part in my school musical but my focus was in straight plays. To me, musical theatre was an entertaining escape from the real world and was about as deep as a wading pool.
Every year, my family would watch all the annual award shows including the Tonys and every year I would forget about most of the shows that I saw performances from…until Caroline. Watching Tonya Pinkins perform "Lot's Wife" from Caroline, or Change completely changed how I viewed musical theatre. When she first appeared on stage alone with nothing but a spotlight and tree facade around her I thought…is this it?  That same year featured performances from a flying Idina Menzel, Hugh Jackman on a camel, and the Avenue Q puppets so surely something bigger and brighter was coming. But then she started to sing and I was hit with a tidal wave of power and emotion that I had never experienced before. Hearing such complex music and piercing lyrics being channelled through the powerhouse that is Tonya Pinkins recalibrated the artistic potential I had set on the musical form. Whenever I feel void of creativity or passion, I look back to this video and re inspire myself to the greatness that can emerge from great musical theatre.
It is for this reason that I treasure the Tony broadcast and look forward to presenting you with more performances such as this every Tuesday!