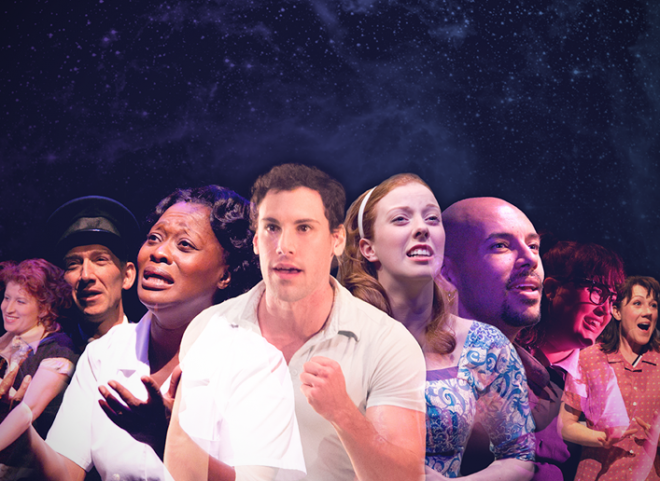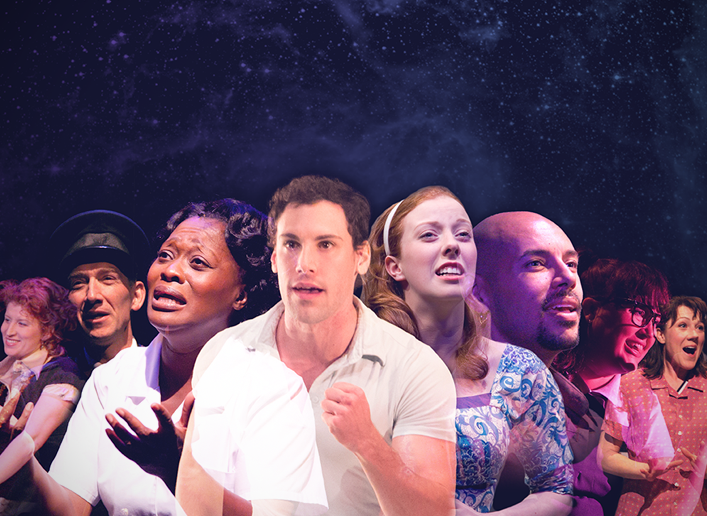 Sara Farb, who started our performing with Acting Up Stage in 2008's Edges, has become a perennial favorite of ours. She has performed in practically every UnCovered concert, in which Reza Jacobs and Canadian musical theatre stars reimagine the songbook of a pop legend. Today, she takes some time to reflect on this awesome shot of herself from Tapestries.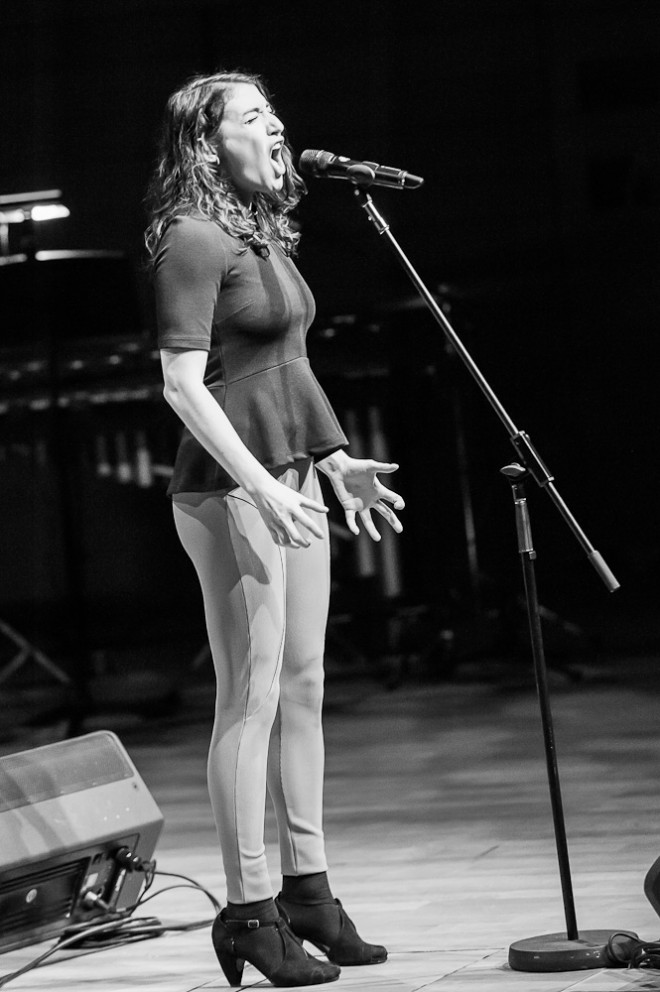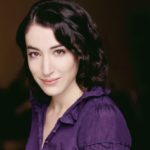 This is easily the most intense photo that's been taken of me singing. I am always so curious to know exactly what word and note I was singing at the time of a mid-performance photo, although I think I can guess with this one. It was taken during the
Tapestries
concert, which paid tribute to the music of Carole King and James Taylor. I was blessed with Carole King's song "Beautiful," which Reza Jacobs (the concerts' exceptional musical director and arranger) and I decided should sort of track a mental breakdown, culminating in a really frenetic end to the song. This is an image of that last moment. You can tell because I'm girding my loins to hit my note.
Doing the tribute concerts is always one of the highlights of my year. I've been so lucky to have been a part of every one since Acting Up Stage started producing them. It has given me the chance to expand my musical repertoire and to collaborate with some of the most gifted performers I've ever met. And I am in constant awe of what Reza is capable of. He really is the heart and soul of these shows.
I'm so happy that these incredible nights of song have graduated from being fundraisers for Acting Up Stage to staples in the company's season. Congratulations to Mitchell and all the AUS people on ten amazing years of innovative and engaging theatre.