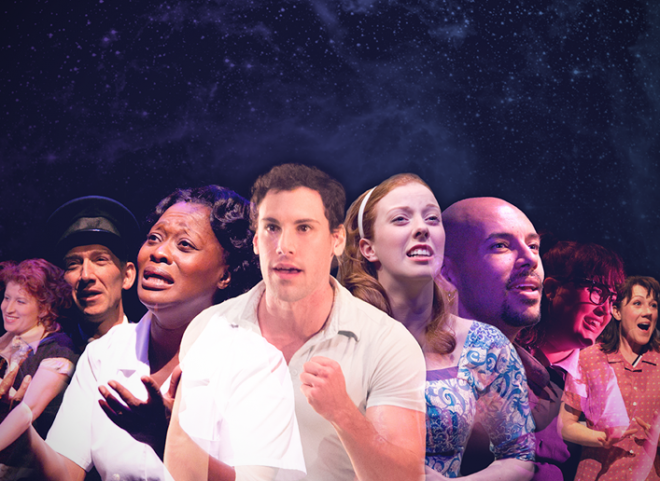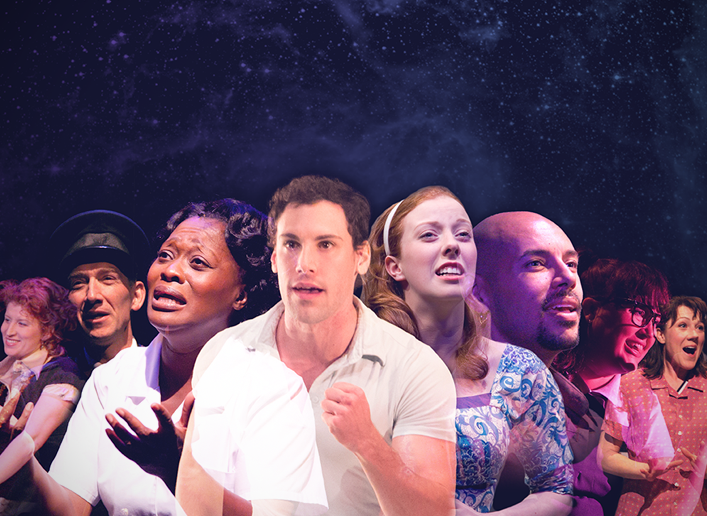 It's getting busy in our offices, with both  Once On This Island and the tour of A Craigslist Cantata opening tomorrow night! For today's throwback, we asked Selina Martin (who is currently in Calgary getting ready for the next step in the amazing online-classified musical journey) and Daren A. Herbert (who has traded in his dead deer for Papa Ge's headdress) to take a moment to reflect on this shot from last year's incredible production at Factory Theatre.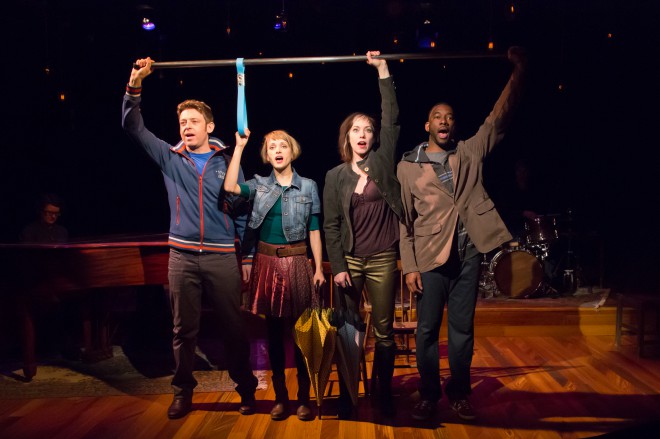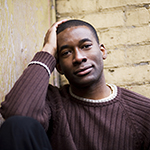 Daren: You can barely see her, off to the left in the photo, but that show was my introduction to the genius of Veda Hille. Veda, along with Bill Richardson and director Ami Gladstone, created this freaky homage to the power of anonymity and the frailty of many of us users on the "interweb." I came into it with some idea of all the laughs we'd probably get, but I was not prepared for the heartache that I recognized in some of the material. Veda's music distilled and magnified it all. Awe inspiring. 
Selina: The pole! That darn pole. That's what I think about when I see this photo. There were many chunks of rehearsal time taken up by trying to figure out how to keep the pole straight as well as trying to keep the pole out of the way of the lights. Keeping it straight was definitely difficult. We had to physically remember how straight or bent our arms were and what angle they were at, at the same time as hitting our marks and delivering the song with energy and intention. There were always slight discrepancies in the pole level. Ami had to stop run-through's repeatedly to work on it.
It looks like we almost got it right here. Almost.
This photo also makes me miss the rest of the cast.
We had a lot of fun together working on this show.