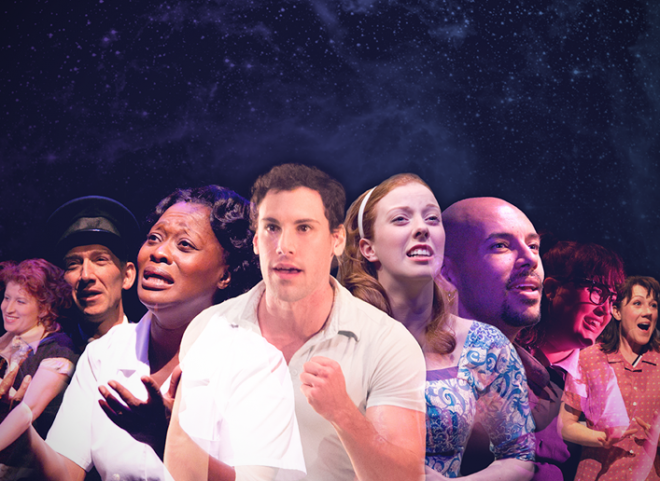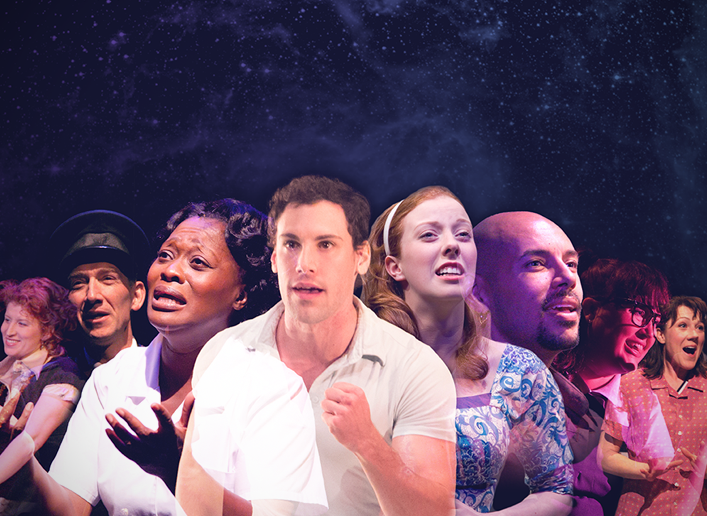 Arguably the most beautiful production Acting Up Stage has produced, 2010's The Light in the Piazza also marked our first collaboration with director Robert McQueen. With its sweeping Guettel score and romantic plot, this production had audiences (and Dora jurors) on their feet before you could say "Ciao, bella." It also was the first production in which we got to work with the incredible Tracy Michailidis, a powerhouse of humanity with a genuine passion for the art of musical theatre. Today she joins us to throwback to this astounding moment in Acting Up Stage history.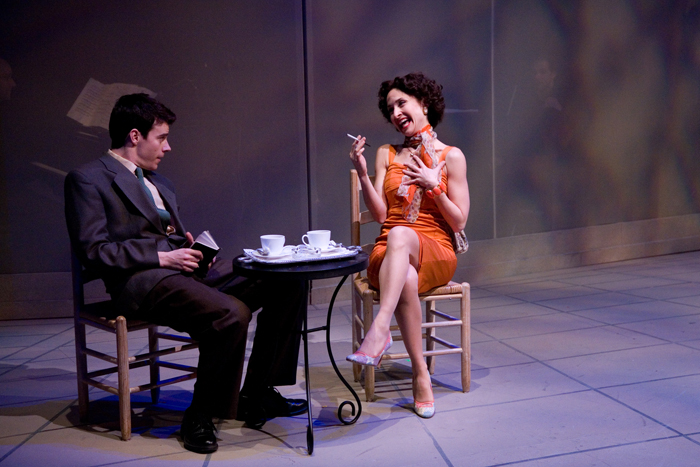 Sipping espresso and smoking a cigarette, teaching Jeff Lillico how to speak Italian! A dream.  When I see this photo, these are the things I think of, in no particular order: Robert McQueen's extraordinary attention to detail.  The magic of Jerry Altenburg's wig, and Carmen and Alex Amini's costuming. The show remains one of the highlights of my career—I loved getting to play the Rizzo instead of the Sandy.  This cast.  Helping Patty with her hair. Jonathan Monro and his glorious band.  
Two favourite moments, top and end.  Top: I used to watch the audience during the overture from a very tiny crack in the wall.  I'd always assumed the overture's main purpose was to introduce the music to the audience, so that when they later heard the song, there'd be a familiarity.  But I think overtures do something else: I think they soften you.  Nightly, I'd watch the audience members' faces as the house lights went out, and slowly came back up.  Their faces concentrated, tuning in.  Paying attention.  And then, as the harp glissando-d, or the strings rose, and Guettel's unapologetically romantic score soared, their faces relaxed.  I saw people's brows unfurrow, their shoulders drop; I saw them land.  
And the end: watching Patty Jamieson sing 'Fable' from the wings.  She knocked me out every time.