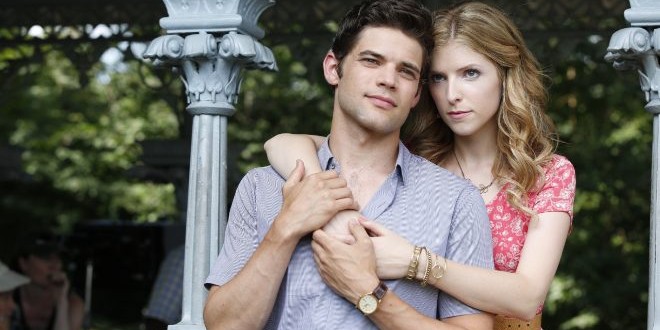 Happy Valentine's Day! This is the time of year we give ourselves permission to express our love in the loudest, boldest, cheesiest ways possible. Or not, if you're in a Broadway show, because you're probably already doing that every single day.
Love is no stranger to musical theatre – in fact, some of the all-time best musical theatre tunes are about romance. To get you in the lovin' spirit, here are some of our favourite lovey-dovey showtunes.
"The Next Ten Minutes" – The Last Five Years
Aren't these two just the sweetest? I bet they have a really bright futures together…
"If I Loved You" – Carousel
Probably the ultimate classic love song.
"I'll Cover You" – Rent
Let's hold hands and run and dance through the streets of New York City! (And forget all that other stuff.)
"Say It Somehow" – The Light In the Piazza
When Lea Michele says it's the most romantic Broadway song, you include it in the list. 
"Do You Love Me?" – Fiddler on the Roof
Tevye & Golde forever.
"When You're Home" – In The Heights
Lin-Manuel Miranda wrote this song as he was falling in love with his girlfriend, who grew up in the same neighbourhood as him though they never knew it. Aww!
"All I Ask Of You" – Phantom of the Opera
So Emmy Rossum can't really do this song justice – but that closing line! Amazing.