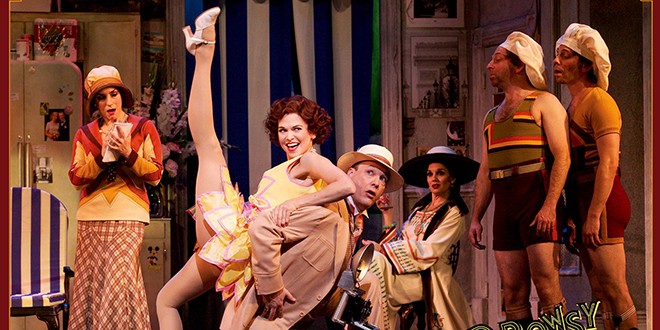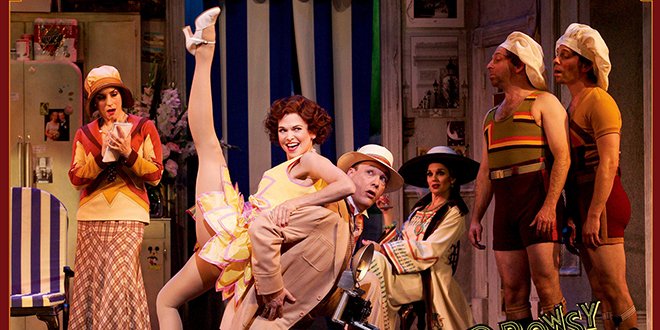 The closer we get to the opening of The Wild Party next month, the more we wish the clock would roll all the way back to the Roaring Twenties. The jazz, the dancing, the fashion – this is truly one of the most glamorous decades in history.
But without the actual ability to travel through time, we luckily have Broadway shows to momentarily transport us almost 100 years backwards (yes – it's been that long). And when we especially feel the need to inject a little roar into our everyday life, we find that these are five songs are the real bee's knees.
Have another favourite 20's tune? Let us know in the comments!
The Boy Friend – "Won't You Charleston With Me"
Book, music, and lyrics by Sandy Wilson. (1954)
This 1950's musical send-up of 1920's frivolity not only gave Julie Andrews her American debut, it also gave the world a tune in tribute to the era's most popular and infectious dance moves. You're doing it in your chair right now, admit it.
The Drowsy Chaperone – "As We Stumble Along" 
Book by Bob Martin and Don McKellar, music and lyrics by Lisa Lambert and Greg Morrison. (Broadway debut, 2006)
With this raucous song, this Canadian musical not only describes its titular character, but an entire generation of 1920's partyers.
 Chicago – "All That Jazz"
Music by John Kander, lyrics by Fred Ebb, book by Bob Fosse. (1975)
Because of course this song is on the list. 
Thoroughly Modern Millie – "Forget About the Boy"
Music by Jeanine Tesori, lyrics by Dick Scanlan, book by Richard Morris and Dick Scanlan. (1956)
 The 1920's that we want to live in is the one where Sutton Foster sings and taps her way through love and loss (but we'd take that today, too). 
Gentlemen Prefer Blondes – "Diamonds are a Girl's Best Friend" 
Music by Jule Styne, lyrics by Leo Robin, book by book by Joseph Fields and Anita Loos. (1949)
Gender stereotypes aside, can a song get any better? (We recommend daily listening, even when perfectly content with the present decade.)