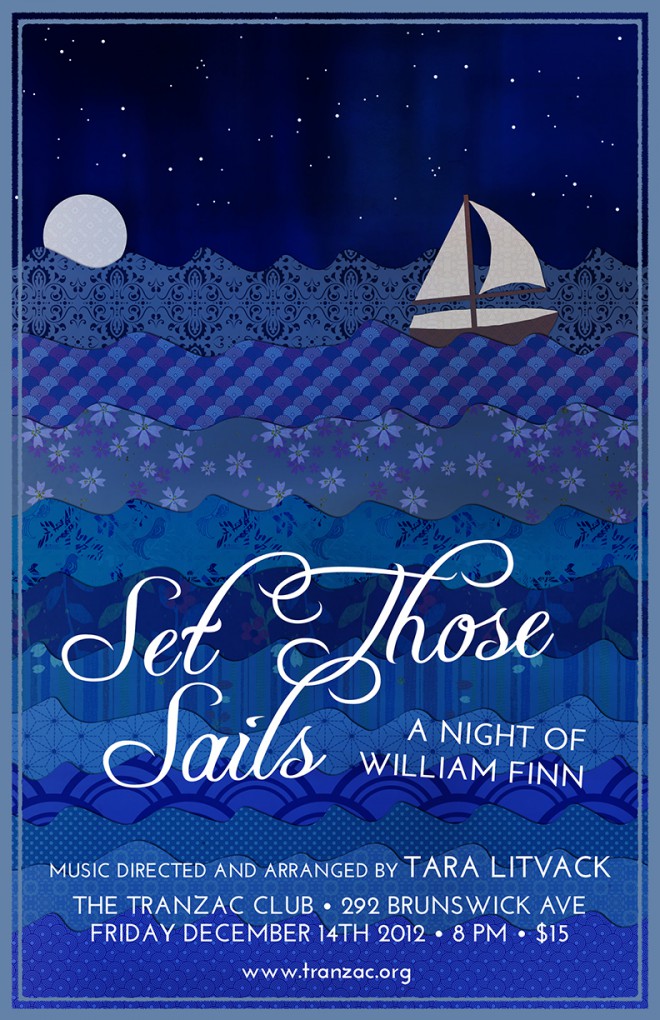 Here's the second installment of our popular Playlist! Featuring a different composer for each post, an invited guest blogger will bring you a rundown of their greatest hits and why you should have their songs on your portable music device. This week, Tara Litvak, presents her defiitive William Finn playlist (who also happened to write Falsettos) as she gears up for her Finn concert, Set Those Sails, on Dec 14. 
---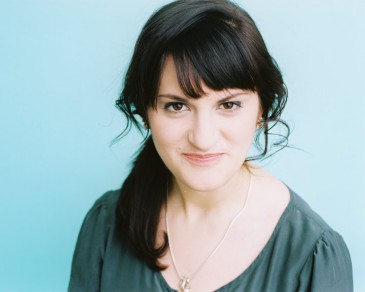 William Finn is a perfect example of what draws me to musical theatre and the potential the genre can have. He depicts flawed characters with relatable wants and goals. We could meet these characters on the street or know someone like them right now. But Finn does not labour their realism, they just naturally are, which makes all the difference to me in contemporary musical theatre. He uses music as a vehicle to sort out inner conflict but in a way that is very realistic: his characters often don't have "epiphany" moments and sometimes feel more conflicted and lost by the end of the song….much like real life. But above all why I love Finn's music is the contrast of sadness and hope. There is something magical about that – it just lingers with you.
1) Infinite Joy
I honestly have a hard time playing this song or listening to it without crying. There is so much hope and memory in it and reminds me of all the people that have made an imprint on my life – good or bad – and how difficult the search for hope in our lives can be.
2) And They're Off
The wordplay and imagery in this number is just fantastic – depicting the futility in domestic conflict to the futility of a horse race is just brilliant. Not to mention it's incredibly catchy and so well structured. Plus, the wall of sound washing over you: that's what I love in the genre of musical theatre.
3) I'd Rather Be Sailing
This one just hits so personally with me. It's about when we are physically or mentally not well, where our heart leads to to feel alive again. That discovery can be surprising, uplifting, and sad. Finn's switch to the 3/4 time, that beautiful sixth leap, and the delicate harmonies he wrote for "the sea is incredibly blue" is perfect for being wrapped up in a memory and having it broken so easily.
4) Anytime (I Am There)
Finn's brilliance shows in the way that the singer is a passive vessel of communication but is simultaneously being effected by words spoken to them by someone who isn't even physically present. What an amazing challenge for a composer and a performer. My favourite lyric: "I'll be there in the maple trees, I'm a summer breeze on a perfect evening."
5) Set Those Sails
To be honest, I'm not even sure this is one of my favourite Finn songs, but this is one of my favourite performances of a Finn song. Mary Testa is phenomenal in my opinion. The colour and texture in her voice that just naturally comes out of her is stunning. It's so effortless and I have probably listened to this version too many times.
---
Tara Litvack presents Set Those Sails, a concert of Finn's music played in completely new arrangements, next Friday, December 14 at the Tranzac Club. Doors open at 7:30 with the show beginning at 8:00pm. 
Tickets are $15 and can be purchased in advance through Brown Paper Tickets.
For more information, visit the Set Those Sails Facebook page or Tara's own website at www.taralitvack.com.