Alison, a 43-year-old lesbian cartoonist, struggles to untangle her complex relationship with her deceased father. Moving between past and present, Alison relives an unusual childhood growing up in a funeral home, her sexual awakening and unanswerable questions about her father's secret life.
This ground-breaking new musical based on Alison Bechdel's best-selling graphic memoir was the winner of 5 Tony Awards, including 'Best Musical', and has received worldwide critical acclaim for its stunning musical score and heartbreaking storytelling.
WINNER! Best Musical – 2015 Tony Award
WINNER! Best Score – 2015 Tony Award
WINNER! Best Book of a Musical – 2015 Tony Awards
WINNER! Best Musical – New York Drama Critics' Circle Award, Obie Award, Lucille Lortel Award, Outer Critics Circle Award & the Off-Broadway Alliance Award.
Pulitzer Prize in Drama Finalist 2014
★★★★/ 4 STARS – Exquisitely heart-wrenching. The Musical Stage Company's biggest production to date feels like an unmissable one. —The Globe & Mail
David Mirvish presents The Musical Stage Company production of Fun Home:
Company
Company
director
Robert McQueen
music director
Reza Jacobs
starring
Evan Buliung (Bruce Bechdel)
Laura Condlln (Alison)
Cynthia Dale (Helen Bechdel) 
Sara Farb (Medium Alison)
Hannah Levinson (Small Alison) 
set designer
Camellia Koo
costume designer
Alex Amini
lighting designer
Rebecca Picherack
sound designer
Michael Laird
apprentice director 
Alessandro Costantini
assistant to the music director
David Terriault
choreographer
Stephanie Graham
Jasper Lincoln (Christian Bechdel)
Liam MacDonald (John Bechdel) 
Eric Morin (Roy/Mark/Pete/Bobby Jeremy)
Sabryn Rock (Joan)
production manager
Patrick Lavender
assistant production manager
Jen Cooper
stage manager
Erin Fitzgerald
assistant stage manager
Jessica Severin
apprentice stage manager
Lucy McPhee
Venue
CAA Theatre
Performances are at the CAA Theatre, 651 Yonge Street (formerly the Panasonic Theatre).
Reviews
Reviews
★★★★ / 4 – The cast of The Musical Stage Company's FUN HOME delivers gripping performances that shake you to the core. Condlln sums it up nicely in one of her lines in the show, "every so often there was a rare moment of perfect balance." The Musical Stage Company gives you these glimpses of perfect theatrical balance with an outstanding cast.

– BroadwayWorld
★★★.5 / 4 STARS – UNFORGETTABLE. There's no place like this Fun Home.

— The Toronto Star
NNNNN (out of 5) The Musical Stage Company and Mirvish's production of the Tony Award-winning adaptation of the Alison Bechdel graphic novel memoir will break your heart. I can't imagine a better Canadian cast.

– NOW Toronto
Media
Videos
Photos
FAQ
Frequently Asked Questions
What is the running time of the show? 100 minutes
Is there an intermission? No
What is the recommended age for children? This show is appropriate for children of all ages, but is best suited for children 13+.
What is the seating procedure for latecomers? Latecomers will be seated at an appropriate time.
Is the theatre wheelchair accessible? Yes, please make sure you inform the box office when purchasing your tickets so the necessary arrangements and seating location can be arranged.
Do I need to purchase tickets in advance? If the performance isn't sold out, there will be tickets for sale at the Box Office before the curtain. However, we highly suggest purchasing tickets beforehand to avoid disappointment.
What is the ticket refund/exchange policy? There are no refunds or exchanges.
Marquee
The Marquee Program
MARQUEE is a free arts program that seeks to empower LGBTQ2S youth in Toronto by connecting them to the stories and songs of the musical Fun Home. MARQUEE is open to anyone ages 16 – 29 who identifies as LGBTQ2S. No previous experience in the arts is necessary! There are limited spots. We particularly encourage applications from LGBTQ2S folks with diverse experiences, particularly those who are: Two-Spirit, transgender, non-binary, Indigenous, Black, People of Colour, people with disabilities, living with mental illness, and/or have experiences of homelessness.
MARQUEE is brought to you by The Musical Stage Company and TD, in partnership with The AMY Project.
For more information on how to apply to the program, click here. Applications are now closed.
Fun Home Marquee Sponsor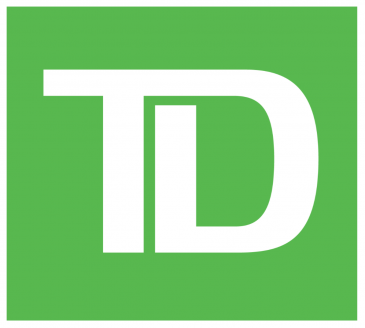 Producing Patrons
Linda & Chris Montague
"Fun Home" is presented by special arrangement with SAMUEL FRENCH, INC.