Art-inspired music & theatre performed in the Art Gallery of Ontario. 
In its latest initiative to foster Canadian composers, lyricists, and book writers and the creation of Canadian musical theatre, Acting Up Stage Company is very excited to partner with the Art Gallery of Ontario, one of the most distinguished art museums in North America and a local treasure, for Reframed: a week of brand new short musicals inspired by the gallery's collection.
How Reframed works:
Three teams of prominent Toronto composers and lyricists have each chosen a painting on display in the AGO's Richard Barry Fudger Memorial Gallery to inspire a brand new 20-minute musical of their creation. From April 12-17, 2016,  all three musicals will be performed nightly for an intimate audience inside the gallery. 
Don't miss this rare mash-up of visual art and musical theatre!
Co-Presented by: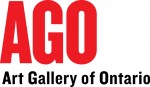 Produced in association with: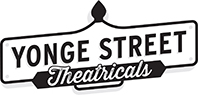 Company
Company
directed by
Robert McQueen
stage manager
Erika Morey
musical direction by
Tara Litvack
 production assistant
Aubrey Rothman
written and composed by
Sara Farb & Britta Johnson
Erin Shields & Bryce Kulak
Julie Tepperman & Kevin Wong
featuring
Tim Funnell, Kaylee Harwood, Eliza-Jane Scott
orchestra
Tara Litvack, Sam Bisson, Tara Davidson
Venue
The Art Gallery of Ontario
317 Dundas Street West, Toronto
Directions by Car
From the Queen Elizabeth Way (QEW):
Merge onto the Gardiner Expressway. Turn left at the Spadina Ave exit. Continue north and turn right when you reach Dundas St West. You will see the AGO at the corner of Dundas Street and Beverley Street on your right side.
From the 401:
Take the Avenue Road exit and go south to Dundas Street. Turn right onto Dundas Street West and you will soon see the AGO at the corner of Dundas and McCaul on your left side.
Parking (see map above):
McCaul Street Village by the Grange Underground Parking
Rate: $3.50/half hour
205 McCaul Street (north of Dundas on McCaul Street)
Rate: $2.00/half hour
250 Dundas Street West (west of Simcoe St on Dundas)
Rate: $3.00/half hour
121 St. Patrick Street (south of Dundas, on St. Patrick Street)
Rate: $2.00/half hour
McCaul Street Surface Parking (at the corner of McCaul and Stephanie Streets)
Rate: $3.00/half hour
521 Dundas St W (on Dundas, just west of Spadina Rate)
$1.00/half hour
40 Larch Street (south of Dundas, off Grange Ave)
Rate: $1.25/half hour
100 Queen St West – Queen Street (east of University Ave)
Rate: $2.00/half hour
Directions by TTC
By subway:
The St. Patrick stop on the Yonge-University-Spadina line is the closest stop to the AGO entrance. The closest accessible stop is Queen's Park (College Street) or Osgoode (Queen Street).
Exit the subway station and walk west on Dundas St W towards Simcoe Street. You will pass the Village by the Grange building on the left. At McCaul Street, you will see the AGO on the left hand side. It is 3 blocks from University or a 5 minute walk to the AGO from St. Patrick station.
By streetcar:
Dundas – If you're taking the 505 Dundas streetcar from the east, get off at McCaul Street. If you're arriving from the west, get off at Beverley Street. The streetcar stops are located conveniently right in front of the AGO.
Spadina – If you are arriving on the 510 Spadina streetcar from the north or south, get off at Dundas Street and walk east along Dundas. You will see the AGO on the right hand side when you reach Beverley Street. It is 3 blocks from Spadina or about a 5 minute walk.
Photos
Photos
Photos by Joanna Akyol

FAQ
Frequently Asked Questions
What is the running time of the show? 1.5 hours
Is there an intermission? There will be no intermission at this performance.
Will I be able to tour the gallery with my admission pass? Yes, the Reframed ticket will provide you access to general admission to the Art Gallery of Ontario one hour prior to the performance.
What is the recommended age for children? This show is appropriate for children of all ages, but is best suited for children 13+.
What time should I arrive at the gallery? Please arrive with enough time to check your coat and bag – there are no bags allowed in the AGO.
What is the seating procedure for latecomers? Please arrive on time! Due to safety concerns, no latecomers will be admitted.
Is the theatre wheelchair accessible? Yes, please make sure you inform the box office when purchasing your tickets so the necessary arrangements and seating location can be arranged.
What is the best way to get tickets?
You can
buy tickets online
, by phone at 416-979-6608, or in person at the AGO at 317 Dundas Street West.
What are the box office hours? Box Office hours are Tuesday and Thursday 10:30am-5pm; Wednesday and Friday 10:30am-9:00pm, Saturday and Sunday 10:30am-5:30pm. Mondays are closed.
Do I need to purchase tickets in advance? If the performance isn't sold out, there will be tickets for sale at the Box Office before the curtain. However, we highly suggest purchasing tickets beforehand to avoid disappointment.
Are there student or arts worker tickets available? Yes! Students can enjoy $25 tickets to any performance and Arts Workers have access to the AGO Member $35 ticket (please email info@actingupstage.com for details).
Are there group discounts available? Unfortunately due to the small seating capacity, there are no discounts available for groups.
What is the ticket refund/exchange policy? There are no refunds or exchanges.
Can I make a donation to Acting Up Stage?
You sure can! Please
visit this page
for more information.