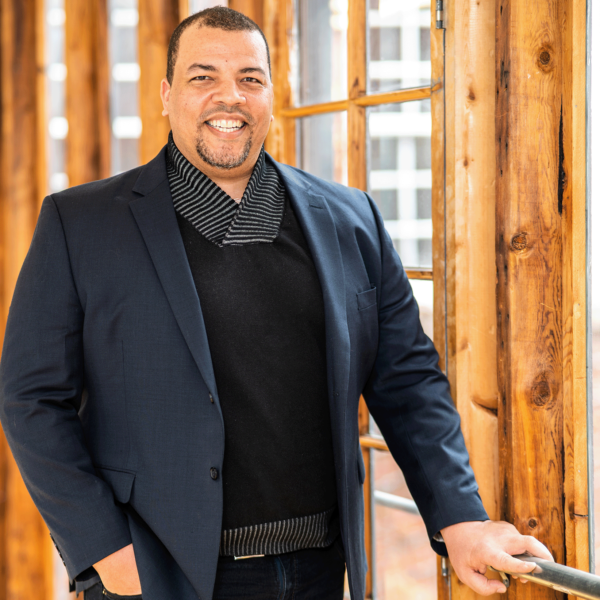 Ray Hogg (he/him)
Artistic Director
Ray Hogg is the Artistic Director of The Musical Stage Company in Toronto, Canada.
He is an award-winning Black theatre artist known for creating and presenting virtuosic, visually stunning, viscerally moving theatre and live performance. He has over 20 years of artistic, educational and leadership experience in the most celebrated opera, dance, and theatre companies around the world. His work as a dancer, actor, master teacher, producer, director, and choreographer has taken him across Europe, The United States, and Canada. He has created for stages as diverse as Neptune Theatre in the east, The Arts Club Theatre Company in the west and many others in between. From 2012-2017 Ray served as Artistic Director of Rainbow Stage. In addition to his work at The Musical Stage Company, he is also an Associate Artistic Director at Halifax's Neptune Theatre, and the founding Artistic Director of Prime Mover Theatre Company, which is dedicated to the advancement of marginalized artists and their work on Canada's most prestigious stages from coast to coast.
His work as Director includes: CONTROLLED DAMAGE (The Grand Theatre London), DA KINK IN MY HAIR (Arts Club Theatre Co); THE TEMPEST (Company of Fools); CATS, THE PRODUCERS, SISTER ACT, SHREK, LITTLE SHOP OF HORRORS (Rainbow Stage); FIVE GUYS NAMED MOE, DREAMGIRLS (Neptune Theatre), LOVE AND INFORMATION, AN ENEMY OF THE PEOPLE, DAMN YANKEES & CHICAGO (Sheridan College). He has choreographed for the Shaw Festival, the Winnipeg Symphony Orchestra, Neptune Theatre, the Segal Centre Montreal, and more.
Follow:
@rayhogg
@primemovertheatreco
www.rayhogg.com
www.primemovertheatre.com