One Song Glory is a musical theatre training program for teens ages 13 to 19 across Ontario that builds self-confidence and self-expression. The program is fully subsidized for all participants, ensuring that affordability is not a barrier to participation.
Each year, 50 youth from diverse backgrounds and communities across Ontario come together to train under the guidance of Toronto's top musical theatre professionals in a positive and encouraging environment. Anyone between the ages 13-19 is invited to register to participate in one of our free, audition workshops in their community. 50 participants from these audition sessions will then be invited to our free 4-weekend training intensive.
Our commitment to building the audiences and artists of tomorrow is focused around our musical theatre training programs. We are proud to report that to date, over 750 young people from across the province have completed One Song Glory, without any costs to the participants.
Tickets for our 2019 Showcase are on sale now online or by calling  (416) 733-9388. 
Auditions
Auditions
Any youth age 13-19 is welcome to sign up for one of our audition workshop sessions which will be taking place on October 5 and 6. Industry professionals will coach and mentor candidates in a masterclass style audition, allowing all performers the chance to learn and grow within the audition process. Each participant signs up for a 1.5 hour timeslot and must prepare one musical theatre song in advance. Please bring a copy of the sheet music for the accompanist. This is your chance to show us your personality, passion and pipes – come with a smile and have a great time!  
Final Performance
Where: Toronto Centre for the Arts, Studio Theatre
When: Sunday November 17, 2019 shows at 3:30pm and 8:00pm
To stay in the loop about future auditions, please email our One Song Glory Team at onesongglory@musicalstagecompany.com
Tickets
Tickets
Single tickets on sale now.
ONLINE 
Exclusively at Ticketmaster.ca. 
BY PHONE 
1-855-985-ARTS (2787)
IN PERSON
Available in person at MERIDIAN ARTS CENTRE box office and all TO Live venues. Hours at meridianartscentre.com. 
Training Intensive
Training Intensive
The 2019 One Song Glory training intensive will take over 4 weeks on Saturdays where participants train with directors & music directors, learn from panels, and participate in workshops.
Session dates & times:
Saturday October 26, 9:15am-4:30pm
Saturday November 2, 9:15am-4:30pm
Saturday November 9, 9:15am-4:30pm
Saturday November 16, 9:15am-4:30pm
Sunday November 17, 9:45am-10:00pm (performance day)
FAQs
Frequently asked questions
What is it?
One Song Glory is a unique program with a mandate to deliver absolutely FREE musical theatre training for the youth of Ontario. Participants will take master classes, participate in workshops, and train with professional directors and musical directors who work in the Toronto musical theatre scene to hone their skills. In addition, each student will get the chance to work on two musical theatre numbers that they will perform at two final showcase performances at Toronto Centre for the Arts.
Is there a cost to the program?
No! The program is fully subsidized so that cost is not a barrier to participation.
How do I get in?
All prospective participants must attend an audition workshop to be considered for the program. Auditionees will prepare 1 piece of music (preferably from the contemporary musical theatre canon) to be performed at the audition. An accompanist will be provided so please bring sheet music. 
What is the time commitment for this?
If selected, you will be required to attend all intensive dates & both performance dates.
Who should I contact with further questions?
Feel free to email onesongglory@musicalstagecompany.com with further questions.
One Song Glory Program Sponsor

One Song Glory Leading Light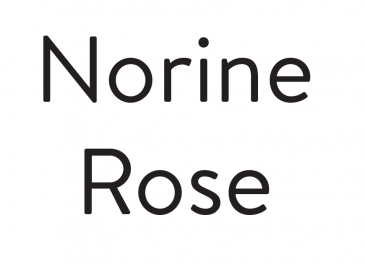 With Support From 


*This project was made possible, in part, through the Youth Theatre Training Program of Theatre Ontario, funded by the Ontario Arts Council, an agency of the Government of Ontario.