Flying Disc Freestyle on the Toronto Islands. 

Fandom in the Age of Social Media. 
Prompted by major breaking news and surprising niche headlines, Canada's most exciting musical minds have created an imaginative triptych of short original musicals inspired by the archives at The Globe and Mail.
REPRINT is the inaugural production of
Launch Pad
, a ground-breaking musical development residency from The Musical Stage Company and
Yonge Street Theatricals
.  This innovative program offers a 10-month residency in which musical theatre creators and artistic teams navigate a full developmental process, shepherding 30-minute musicals from conception to production, with guidance from internationally renowned mentors.
A Musical Stage Company and Yonge Street Theatricals Production, 
in association with The Globe and Mail.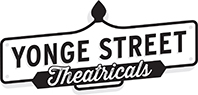 Company
Company
Program Directors – Robert McQueen & Lynne Shankel 
FANGIRL
Music & Lyrics – Anika Johnson & Barbara Johnston
Book – Nick Green
Director – Tracey Flye
Music Director & Supervisor – Adam Sakiyama
WHAT GOES UP
Music – Colleen Dauncey
Lyrics – Akiva Romer-Segal
Book – Ellen Denny
Director – Lezlie Wade
Music Director & Supervisor – Shelley Hanson
CYGNUS
Music & Lyrics – Anton Lipovetsky
Book – Steven Gallagher
Director – Ann Hodges
Music Director & Supervisor – Wayne Gwillim
Starring: 
Brandon Antonio, Michael De Rose, Kaylee Harwood & Kelsey Verzotti 
Accompanist/Copyist – Jonathan Corkal
Stage Manager – Dustyn Wales
Apprentice Stage Manager – Hannah MacMillan
Production Manager – Andrei Mazuruc
Production Designer – Brandon Kleiman
Costumes Provided by – Alex Amini
Tickets
Tickets
All tickets are general admission and can be purchased 
online through Ticketwise
or by calling 888-324-6282, Mon-Fri from 8:30am-5:00pm ET. 
Student/Artsworker: $25
General Admission: $45
Venue
Globe and Mail Centre 
All performances will take place at The Globe and Mail Centre, located on the 17th Floor at 351 King St E.
Videos
Videos
WHAT GOES UP
A new musical by Colleen Dauncey, Akiva Romer-Segal and Ellen Denny. 
CYGNUS
A new musical by Anton Lipovetzki and Stephen Gallagher. 
FANGIRL 
A new musical by Anika Johnson, Barbara Johnston and Nick Green. 
FAQ
Frequently Asked Questions
What is the runtime of the show? The show is approx 100 minutes (each is piece about 30 minutes) with no intermission.
Are latecomers permitted? Latecomers will be seated at the back of the audience at appropriate intervals.
Who do I contact for access needs?
Please contact Robyn Hoja, 
robyn@musicalstagecompany.com
 or at 416-927-7880. ext 221, to ask any access questions, purchase accessible seating, and to inquire about support person discounts.
Is the venue accessible? Yes. The Globe & Mail Centre's 17th floor can be reached via elevator, along with accessible washrooms. We will have an easily accesible location for wheelchairs, but all seating is by movable chairs so we are happy to accomodate wherever you would like to watch the performance from. 
What is the recommended age for children? This show is best suited for children 12+. 
Do I need to purchase tickets in advance? If the performance isn't sold out, there will be tickets for sale at the Box Office before the show starts. However, we highly suggest purchasing tickets beforehand to avoid disappointment.
What is the ticket refund/exchange policy?
There are no refunds for tickets, exchanges can be made on a case-by-case basis. Please contact Robyn Hoja by email 
robyn@musicalstagecompany.com
 or at 416-927-7880. ext 221.
Launch Pad Program Sponsor: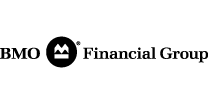 Launch Pad Leading Lights: 
William J.S. Boyle, C.M.; The Di Bartolomeo, Di Lorenzo-Graham Foundation; Lucy White; The Slaight Family Foundation; Anonymous
Reprint Piano Sponsor: