Ballad of the Burning Star
Multi-award winning Theatre Ad Infinitum (Translunar Paradise, The Big Smoke, Odyssey) presents an explosive tale. Armed with music, killer heels and a lethal troop of divas an enraged Israeli executes a story of victimhood, persecution, aggression and love. With shrapnel sharp voices and moves as smooth as an oiled tank chain, this cabaret troop invites you on a journey into the core of the Israeli-Palestinian conflict.
After taking the Edinburgh Festival by storm, this explosive show comes to Toronto for one week only!
PRESENTED IN ASSOCIATION WITH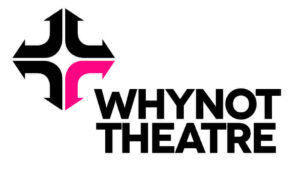 Credits
A Theatre Ad Infinitum production
Company
director, writer & performer
Nir Paldi
producer & associate director
George Mann
musical director & composer
Robert Pleeth
choreographer & performer
Orian Michaeli
performers & co-creators
Amy Nostbakken, Tomoko Komura, Stefanie Sourial, and Deborah Pugh
musician (Camp David)
Pete Aves
stage/production manager
Lauren Cameron
lighting designer
Peter Harrison
costume designer
Serena Montesissa
set designer
Francesco Gorni
Frequently Asked Questions