Dixon Road
DIXON ROAD tells the story of a Somali family who immigrate to Canada in 1991 as the civil war begins to tear their homeland apart. They settle in Dixon Road, in a neighbourhood near Pearson airport that is still the heart of Toronto's Somali community today. Combining traditional Somali melodies, R&B & Contemporary Verse, Dixon Road is an exhilarating new Canadian musical about legacy, displacement, and finding a new sense of home.

Originally announced to be part of the next iteration of the Myseum Intersections Festival in April 2020 (postponed because of COVID-19), an in-process presentation of DIXON ROAD was featured digitally in the festival's online edition, on June 30, 2021.
PHOTO GALLERY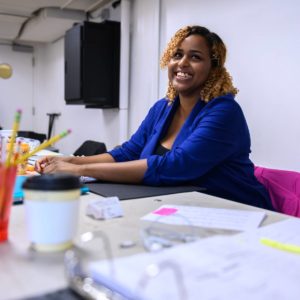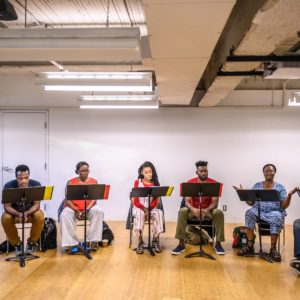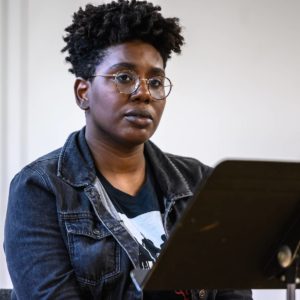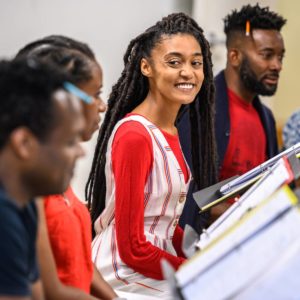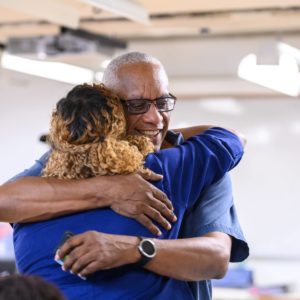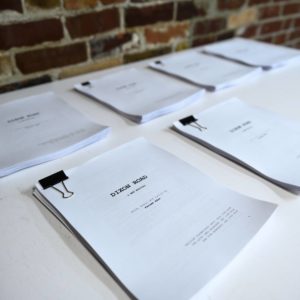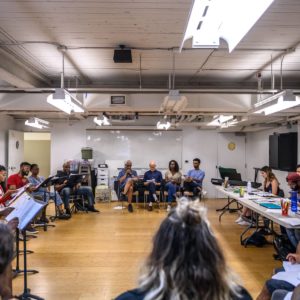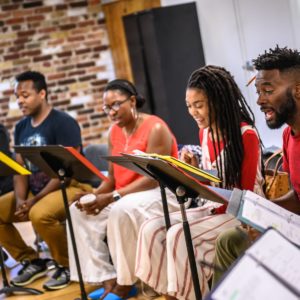 Credits
Originally developed as part of Obsidian Theatre's Playwrights Unit and commissioned by The Musical Stage Company with funding from The Aubrey & Marla Dan Fund for New Musicals.

Creative Team
Book, Music & Lyrics By
Fatuma Adar
Arrangements and Musical Supervision By
Adam Sakiyama
Dramaturgy By
Kimberly Colburn
Frequently Asked Questions
DEVELOPMENTAL HISTORY
AUGUST 15-17, 2019: The Musical Stage Company-produced Workshop where the first draft was read with Actors.
JULY 15-21, 2019: Writing retreat at the New Baldwins Resort, Windermere, ON.
JUNE 30, 2021: Online screening of a filmed in-process presentation (in partnership with Obsidian Theatre) as part of Myseum Intersections
CREATOR BIOS
FATUMA ADAR – BOOKWRITER, COMPOSER & LYRICIST
Fatuma Adar is a Somali-Canadian writer based in Toronto. She was long-listed in CBC's Creative Nonfiction Prize and profiled in Up Close: Young Black Women Making Canada Better. In 2017, she joined the third cohort of The Bars Workshop at the Public Theater in New York City. Her work has been featured in the Toronto Star, The Globe & Mail, Maclean's and an anthology entitled Black Writers Matter published by the University of Regina Press. She is developing a new musical called DIXON ROAD with support from the OAC, TAC, Obsidian Theatre and The Musical Stage Company.  Fatuma is also creating a one-woman musical comedy show where she melodically explores the pressures of being a "model minority."
ADAM SAKIYAMA – ARRANGER & MUSICAL SUPERVISOR
Adam Sakiyama is a lyricist, composer, and musical director in Toronto, ON. His projects include Next to Normal, Launch Pad: Reprint, A Gathering In Memory of DR. Gordon P. Silver (Musical Stage Co), Dixon Road(The Lucky Ones Collective), THE Prepos- terous Predicament of Polly Peel, ( Toronto Fringe Festival ), TOP GUN! (Lower Ossington Theatre), He has composed for productions at the National Ballet of Canada, Guild Festival Theatre, Annex Children's Theatre, and Toronto and Hamilton Fringe Festivals. Adam is a songwriter for Super Simple Songs, one of the most watched educational channels on YouTube.