Dixon Road
Dixon Road tells the story of a Somali family who immigrate to Canada in 1991 as the civil war begins to tear their homeland apart. They settle in Dixon Road, in a neighbourhood near Pearson airport that is still the heart of Toronto's Somali community today. Combining traditional Somali melodies, R&B & Contemporary Verse, Dixon Road is an exhilarating new Canadian musical about legacy, displacement, and finding a new sense of home.

Originally announced to be part of the next iteration of the Myseum Intersections Festival in April 2020 (now postponed because of COVID-19), DIXON ROAD will be featured digitally in the festival's reworked 'Quarantine Edition', premiering throughout 2020.
PHOTO GALLERY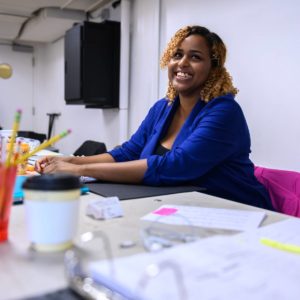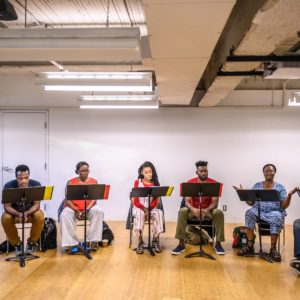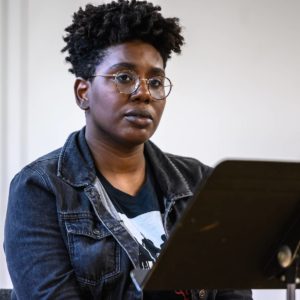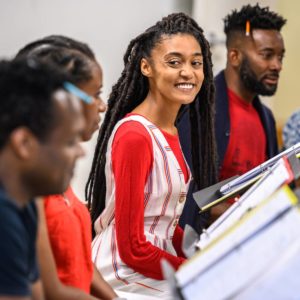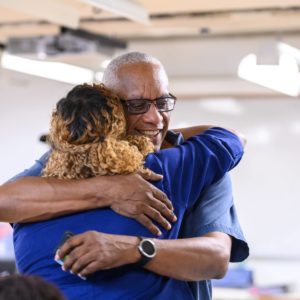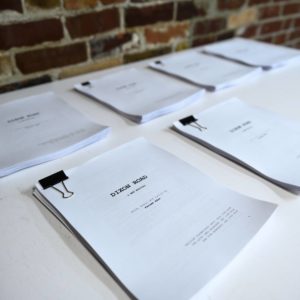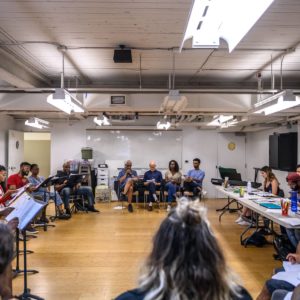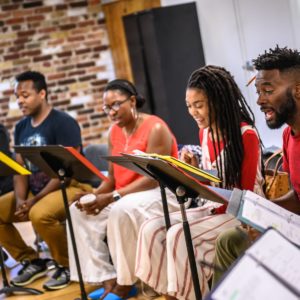 Credits
Originally developed as part of Obsidian Theatre's Playwrights Unit and commissioned by The Musical Stage Company with funding from The Aubrey & Marla Dan Fund for New Musicals.

Creative Team
Book, Music & Lyrics By
Fatuma Adar
Arrangements and Musical Supervision By
Adam Sakiyama
Dramaturgy By
Kimberly Colburn
Frequently Asked Questions
DEVELOPMENTAL HISTORY
AUGUST 15-17, 2019: The Musical Stage Company-produced Workshop where the first draft was read with Actors.
JULY 15-21, 2019: Writing retreat at the New Baldwins Resort, Windermere, ON.
CREATOR BIOS
FATUMA ADAR – BOOKWRITER, COMPOSER & LYRICIST 
Fatuma Adar was raised in both Toronto and the Middle East. After graduating with an English degree from the University of Saskatchewan, she returned to Toronto where she worked in publishing. She won the STM scholarship for Creative Writing, was long-listed in the CBC's Creative Nonfiction prize, and her work has been published in vari- ous outlets including Maclean's. As a Somali-Canadian, a lot of her projects focus on highlighting stories of femininity, modern activism, African diaspora and everything in be- tween. She is currently in New York as a part of the #BARS Workshop at The Public Theatre.
Rose Napoli is a Toronto-based actor and playwright. Her first play, Oregano, premiered at the Storefront Theatre last year to sold out houses and critical acclaim. She has since taken part in playwright units with Nightwood Theatre and the Thousand Islands Playhouse. Her plays include: Lo (Or Dear Mr Wells) – which can be heard as a radio drama at playmepodcast.com, Ten Creative Ways to Dispose of your Cremains, and Shrew (A Big Fat Italian Comedy Inspired by William Shakespeare). Recent acting credits include: Romeo & Juliet (Citadel Theatre and SLSF
– for which she was nominated for a Capital Critics Award for Best Per- formance), Comedy of Errors (SLSF), Heart of Steel (Next Stage), The Incredible Speediness of Jamie Cavanaugh (Roseneath Theatre).
ADAM SAKIYAMA – ARRANGER & MUSICAL SUPERVISOR
Adam Sakiyama is a lyricist, composer, and musical director in Toronto, ON. His projects include Next to Normal, Launch Pad: Reprint, A Gathering In Memory of DR. Gordon P. Silver (Musical Stage Co), Dixon Road(The Lucky Ones Collective), THE Prepos- terous Predicament of Polly Peel, ( Toronto Fringe Festival ), TOP GUN! (Lower Ossington Theatre), He has composed for productions at the National Ballet of Canada, Guild Festival Theatre, Annex Children's Theatre, and Toronto and Hamilton Fringe Festivals. Adam is a songwriter for Super Simple Songs, one of the most watched educational channels on YouTube.