PORCHSIDE SONGS
Experience extraordinary outdoor concerts from the comfort and safety of your home!
The Musical Stage Company's celebrated outdoor cabaret series returned summer 2021, bringing music into Toronto communities, backyards, and front porches. Four dynamite musical duos toured around the GTA, creating music in the streets and providing space for communities to gather safely. Following strict guidelines from Toronto Public Health, each 40-minute cabaret featured exceptional Canadian talent, incredible setlists, and a promise for a night to remember. Purchase an intimate concert for your friends and neighbours, and we'll take care of the rest.

PHOTO GALLERY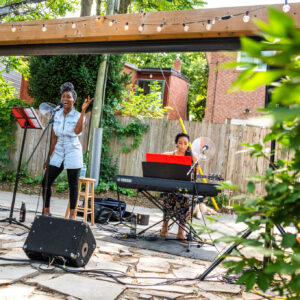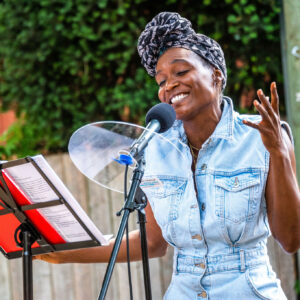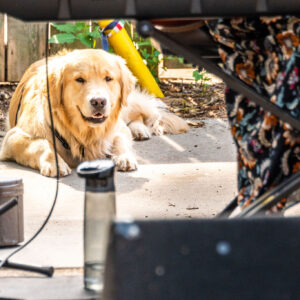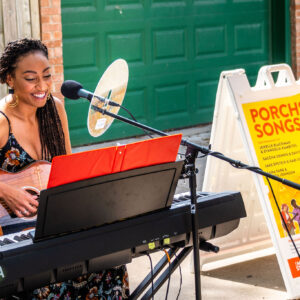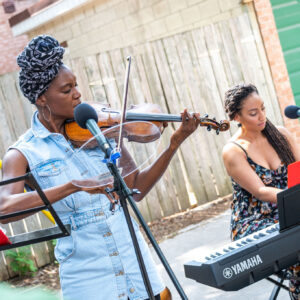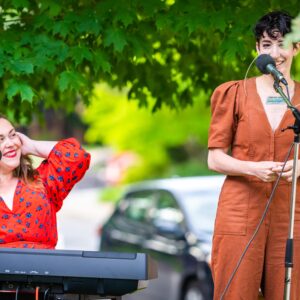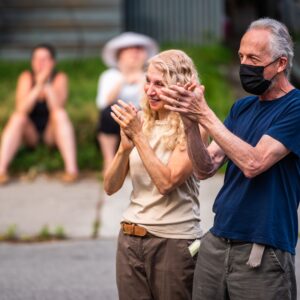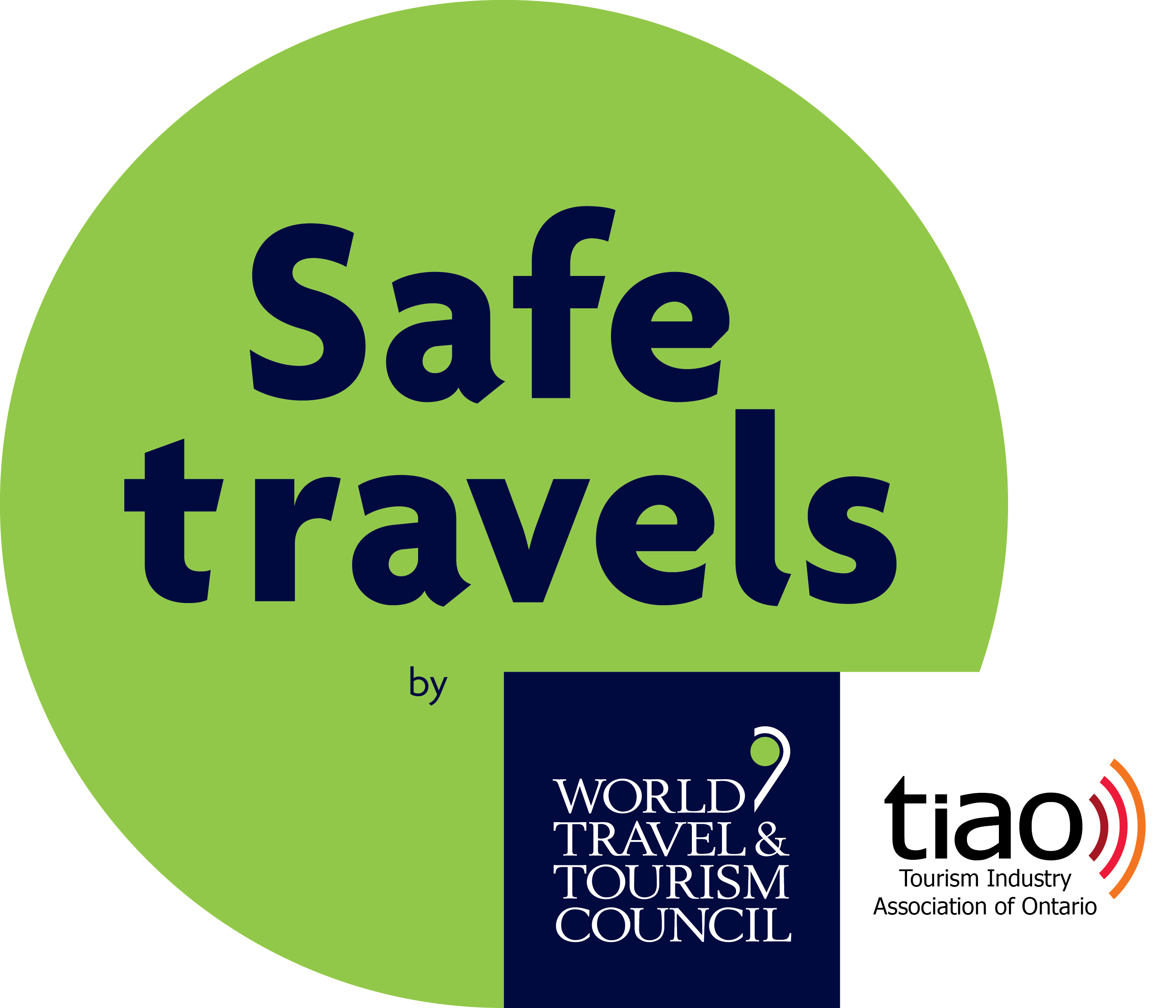 The Musical Stage Company has been awarded a #SafeTravels Stamp by WTTC (World Travel & Tourism Council), for adopting health and hygiene global standardized protocols.
Credits
The Musical Stage Company presents PORCHSIDE SONGS
SAD LADY SONGS!
Conceived and Performed by
Sara Farb (she/her)
Conceived and Performed by
Britta Johnson (she/her)
FAM JAM
Conceived and Performed by
Jake Epstein (he/him)
Conceived and Performed by
Gabi Epstein (she/her)
A CRACK IN THE WALL
Conceived and Performed by
Jewelle Blackman (she/her)
Performed by
Evangelia Kambites (she/her)
JUST MY RE-IMAGINATION
Conceived and Performed by
Saccha Dennis (she/her)
Conceived and Performed by
David Atkinson (he/him)
CREATIVE TEAM
Consulting Director
Thom Allison (he/they)
Frequently Asked Questions
MUSICAL CONCERTS
SAD LADY SONGS!
Sara Farb and Britta Johnson bring you a captivating concert, celebrating their love of songs by, for, and about complicated women. They'll perform original music, including work from their upcoming musical KELLY v. KELLY, as well as beloved pop and folk songs by masters of the sad lady music genre. Sara, who was last seen in Harry Potter and the Cursed Child on Broadway, and Britta, a composer and songwriter heralded as "Canadian musical theatre's next great hope," have been friends and collaborators since 2014 and ironically find the most glee while making sad lady music.
A CRACK IN THE WALL
Jewelle Blackman and Evangelia Kambites take you on a musical memoir exploring themes of love, loss, life and everything in between. This dynamic duo are not only exceptional storytellers in song but are also seasoned multi-instrumentalists that are guaranteed to enlighten and entertain with music ranging from Nat King Cole and Gnarles Barkley to their own original tunes. Jewelle, currently on pause from Broadway as part of the original cast of the Tony Award Winning Best Musical HADESTOWN, and Evangelia last seen in BILLY ELLIOT and LITTLE SHOP OF HORRORS at the Stratford Festival met only a few years ago but have been connected for many more. And they'll be the first to tell you that "a crack in the wall, doesn't always mean it's about to fall".
FAM JAM
Siblings Gabi and Jake Epstein take you on the open road with their heartwarming story of music and family. From epic road trips in the backseat of their parents' minivan to seeing each other perform on the stages of Stratford and Broadway, music has always been the driving force behind their unique and special bond. With an acoustic playlist that includes everything from Beatles to Barbra, the Epsteins will have you singing along, reminding us all that family isn't just an important thing – it's everything.
JUST MY RE-IMAGINATION
From Jon Bon Jovi to Gloria Gaynor, Saccha Dennis brings you into her reimagined world by hearing classic songs done with a jazz, funk, and bluesy twist. She was last seen in COME FROM AWAY, Broadway's hit show, running at Toronto's Royal Alexandra Theatre, where she played Hannah and others. A Musical Stage Company debut, Saccha is accompanied by the multi-talented David Atkinson. Come experience the retelling of some of your favourite songs with some of Toronto's most dedicated storytellers.
ARTIST BIOS
SAD LADY SONGS!
SARA FARB
Sara Farb is known for Delphi in HARRY POTTER AND THE CURSED CHILD on Broadway; five seasons at Stratford (Juliet, Anne Frank, Cordelia, many others); Medium Alison in FUN HOME (Musical Stage/Mirvish, Dora nominee, TTCA winner); Brigid in THE HUMANS (Canadian premiere at Citadel/Canadian Stage); productions at Soulpepper, Theatre Calgary, Tarragon, Theatre Passe Muraille, Segal Centre, YPT, and others. Sara and Britta Johnson's original musical, KELLY V. KELLY, was postponed due to Covid but will hopefully see a full production this coming theatre season.
BRITTA JOHNSON
Britta Johnson is a writer, composer and lyricist based in Toronto. She made her American debut when her original musical, LIFE AFTER, opened at the Old Globe in San Diego in 2019 following an extended, multiple Dora award-winning run at Canadian Stage. Other credits include: With her sister Anika: DR.SILVER, BRANTWOOD, JACOB TWO-TWO, and TRAP DOOR. With Sara Farb: KELLY V. KELLY, REFRAMED. With Katherine Cullen: "STUPIDHEAD!" She was the librettist for choreographer Robert Binet's adaptation of THE KREUTZER SONATA (with Ballet Moscow), and was recently named one of 50 Women to Watch by the Broadway Women's Fund of America.
A CRACK IN THE WALL
JEWELLE BLACKMAN
Jewelle Blackman is a multi-talented artist from Toronto, ON.  She has played the violin for more than 30 years and graduated from Queen's University with a Double Major in Music & Film as well as completed the Summer Performance Certificate Program at Berklee College of Music.  Jewelle is currently on pause from Broadway as part of the Tony/Grammy Winning Best Musical HADESTOWN where she originated the role of Fate.  Select credits include THE WHO'S TOMMY (Acid Queen); JACQUES BREL IS ALIVE AND WELL, and LIVING IN PARIS both at the Stratford Festival; WE WILL ROCK YOU (Teacher); THE LION KING (Nala/Shenzi) Mirvish; THE WIZARD OF OZ (Mrs. Banks) Young People's Theatre; DREAMGIRLS (Deena Jones) The Grand Theatre/StageWest.  Jewelle has also worked extensively in Film/TV.  For the past few years she has been working on her first musical YOU KNOW MY NAME, NOT MY STORY, inspired by Nina Simone's "Four Women."
EVANGELIA KAMBITES
Evangelia Kambites is a singer/songwriter, actor, dancer, and multi-instrumentalist based in Toronto. Notable stage credits include HADESTOWN (Citadel), BILLY ELLIOT, LITTLE SHOP OF HORRORS, Stratford Festival, the META Award-winning production of THE ADVENTURES OF A BLACK GIRL IN SEARCH OF GOD (NAC/Centaur/BTW), THE HOCKEY SWEATER (Segal Centre/NAC) I THINK I'M FALLIN' – THE SONGS OF JONI MITCHELL (Belfry Theatre), FOR COLORED GIRLS WHO HAVE CONSIDERED SUICIDE/WHEN THE RAINBOW IS ENUF, THE SECRET CHORD: A LEONARD COHEN EXPERIENCE, 27 CLUB (Soulpepper), the Jessie Award-winning production of AVENUE Q (Arts Club), A WHOLE NEW WORLD: THE MAGICAL MUSIC OF ALAN MENKEN (Angelwalk Theatre), BUDDY–THE BUDDY HOLLY STORY (Theatre North West). For television: MINORITY REPORT (FOX), HEROES REBORN (NBC), INCORPORATED (SYFY/CBS), THE BOYS (Sony/Amazon). Debut album Feel The Fall available now on all platforms! Twitter/Instagram: @ekambites
FAM JAM
GABI EPSTEIN
Gabi is a DORA winner and one of Canada's leading stage/cabaret performers best known for playing Audrey in LITTLE SHOP OF HORRORS (Stratford Festival) and Fanny Brice in FUNNY GIRL (Segal Centre/Harold Green Jewish Theatre). Other favourites include: ONCE (Mirvish– DORA AWARD Ensemble/Production), BILLY ELLIOT (Stratford), PROM QUEEN (Segal), FIDDLER ON THE ROOF (Stage West/Capitol Theatre), HEDWIG AND THE ANGRY INCH, CANDIDE, DANI GIRL (TIFT), THE SOUND OF MUSIC, BLOOD BROTHERS, PERFECT WEDDING (Drayton), and TO LIFE (HGJT– DORA AWARD Nomination Outstanding Performance). Gabi's album "SHOW OFF" is on Spotify & iTunes and her famous GABARETS have been performed all over North America ("Best Cabaret of the Year" by the Times Square Chronicles in NYC). Her solo show GABS SINGS BABS premiered at the Toronto Jazz Festival and will be performed LIVE at Globus Theatre in August. Gabi and her husband Jeremy are the co-founders of THE NEW LOCAL: DINE IN, SING OUT which partners with local restaurants to provide live virtual dinner & show events. Follow @gabifayepstein on Instagram for all performance updates and to inquire about singing lessons. Thank you for supporting local artists!
JAKE EPSTEIN
Jake Epstein is a Toronto based actor, singer and writer. He originated the role of Gerry Goffin on Broadway in the Tony-nominated hit BEAUTIFUL: THE CAROLE KING MUSICAL, and survived a year as Spider-Man in SPIDER-MAN: TURN OFF THE DARK. On tour, he has performed in most major theatres across the U.S., starring in the Tony-winning hit SPRING AWAKENING (Melchior) as well as Green Day's AMERICAN IDIOT (Will). Off-Broadway, he starred in the New York Times critics pick STRAIGHT. Selected regional credits include BILLY ELLIOT (Mirvish), THEREFORE CHOOSE LIFE (Harold Green Jewish Theatre, Broadway World Award), DOG SEES GOD (Michael Rubinoff), two Ross Petty Pantos, and the world premiere of Ken Ludwig's DEAR JACK, DEAR vLOUISE (Arena Stages in Washington D.C.). He has appeared in over 30 TV shows and films, but is best known for Degrassi (CTV, Gemini Award), Designated Survivor (ABC and Netflix) and Suits (USA Network and Netflix). Jake's solo show BOY FALLS FROM THE SKY, which premiered at the Toronto Fringe Festival (Best of Fringe, Outstanding Production) is slated to be part of the upcoming Off-Mirvish season. Currently, Jake is filming The Umbrella Academy (Netflix).
JUST MY RE-IMAGINATION
SACCHA DENNIS
Saccha is thrilled to take part in Musical Stage Company's PorchSide concerts. She was last seen in the Broadway hit musical COME FROM AWAY as Hannah and Others, at the Royal Alexandra Theatre. An actor, director and creator originally from Montreal, she studied Musical Theatre Performance at Sheridan College in Oakville. Since then, she has toured Canada, U.S and abroad. Her highlighted credits include, SOUSATZKA: a new musical with Victoria Clarke and Montego Glover. Dora-nominated JACOB TWO-TWO, and JAMES AND THE GIANT PEACH (YPT). Deloris in SISTER ACT (Rainbow Stage), Gary Coleman in AVENUE Q (Citadel Theatre), Four seasons at the Shaw Festival and 1st U.S National tour of WE WILL ROCK YOU, to name a few. Saccha has also directed hit shows like LEGALLY BLONDE (Hart House Theatre) 9 TO 5: THE MUSICAL, DREAMGIRLS (LOT) and most recently, PIPPIN (Sheridan College). Besides acting and directing, her passion lies in creating new and reimagine works. You can find Saccha online @sacchafierce (Insta) & sacchadennis.com
DAVID ATKINSON
An award-winning pianist, composer, and music director, David has most recently been a rehearsal pianist at the Stratford Festival, a keyboard programmer at the Shaw Festival, and in 2019 the Associate Music Director for the Toronto production of DEAR EVAN HANSON. As music director with the silent film-inspired Keystone Theatre, David co-created three new works, including THE BELLE OF WINNIPEG, for which he proudly received the 2010 Dora Award for Original Sound Design & Composition. At the piano, David has had the privilege of performing with Shirley Jones, Rufus Wainwright, Elton John, Josh Groban, Boy George, Brent Carver, Robert Pilon, and David Byrne.
HEALTH & SAFETY
PORCHSIDE SONGS will follow Toronto Public Health Guidelines and will remain in accordance with Ontario Public Health Guidelines and Ontario's Framework for COVID-19. 
All MSC personnel and

Artists will be masked

at all times. Performing artists may remove their masks while singing.

Small plexiglass shields will be attached around the microphones to direct air particles away from audience members. 

Physical distance (6 ft / 2m) will be maintained at all times 

A Distance of 10 ft will separate the audience members from the artists during the performance

Gathering sizes will be in accordance with current Public Health Guidelines 
Upon booking a concert, hosts will receive our COVID-19 Health & Safety Policy to review before our team conducts a site visit of your concert location.
Please note: PORCHSIDE SONGS will move forward once Toronto enters the 'Grey Zone' of Ontario's Framework for COVID-19, ensuring a minimum requirement of 10 people safely gathering outdoors. Should any concerts need to be canceled or rescheduled due to new or changes to the COVID-19 Toronto legislation, guests will be contacted and bookings will be honoured at a later date.
Have a question about PORCHSIDE SONGS? Contact us at porchsidesongs@musicalstagecompany.com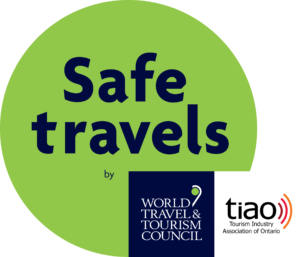 The Musical Stage Company has been awarded a #SafeTravels Stamp by WTTC (World Travel & Tourism Council), for adopting health and hygiene global standardized protocols.