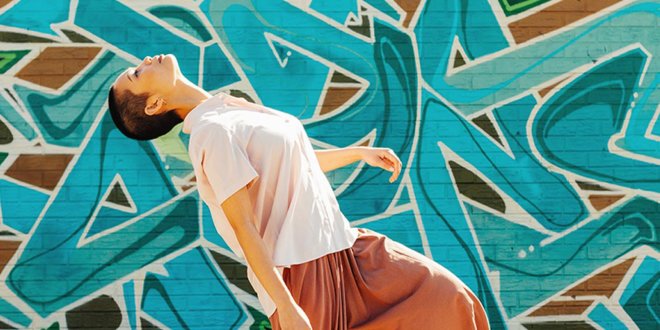 2018 Musical Theatre Fringe Picks
ARE YOU READY TO FRINGE?
Don't miss your chance to see some extraordinary performers and productions at the 2018 Fringe Festival, running July 4 – 15th.  Here are a few of the musical offerings that we are most excited to check out.
Book by Julie Tepperman, Music & Lyrics by Kevin Wong.
'… Polly Peel (Act 1)' explores a family grappling with death through the eyes and imagination of a biology-obsessed eleven-year-old girl. Originally inspired by acclaimed Canadian painter Paul Peel's 'The Young Biologist', an early incarnation was presented in 2016 at the AGO as part of The Musical Stage Company's 'Reframed'. 
Featuring a moving story, a funny and poignant musical score, and some of Canada's top musical theatre talent, '… Polly Peel (Act 1)' showcases a rare in-development look at a new Canadian musical. Winner of the 2018 Paul O'Sullivan Prize for Musical Theatre. Featuring Hannah Levinson (FUN HOME) as Polly Peel.
My collaborator Julie has created a dazzling myriad of complex, colourful, imaginative characters in this show. While the show is about a family processing the loss of a loved one, the characters' joys and humour are as crucial in this show as their sadness and grief. As a result, I've had so much fun pulling from a huge array of influences for the musical world of this story, ranging from Stevie Wonder, the Jackson 5, 90s R&B, and more. Hearing our incredible cast sing the score and seeing them bring the characters to life is so incredibly exciting.

– Kevin Wong, Composer & Lyricist  
---
By: Steven Gallagher and Nicky Phillips
Dylan is getting married. Dylan is dying. In the hours leading up to his wedding, Dylan reflects on his life as his partner and sister attempt to grant his last wish: to plan and attend his own memorial. The Last Party, directed by Tracey Flye, is a touching and funny new musical that celebrates living life while we're here.
Steven Gallagher and Nicky Phillips have written a gorgeous musical about a gay couple's relationship being turned upside down when one of them is diagnosed with brain cancer. The Last Party, based on true events, is an intimate, funny, and heartbreaking show that has a brilliant team at the top of their game. Rehearsals have been filled with so much joy and commitment, under Tracey Flye's incredible leadership. I'm so grateful to help present this piece at the Fringe…bring kleenex. 

-Devon Tullock, Producer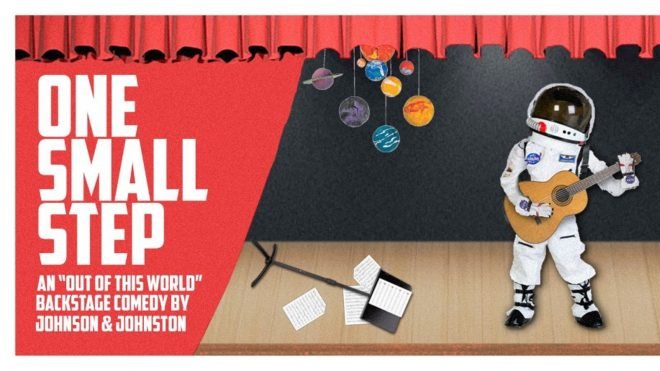 By: Barbara Johnston & Anika Johnson
When their annual musical is cancelled, a group of public school drama students set out to put up a show of their own – but in order to get funding, they have to make it about something Canadian. The result? 'The Hadfield Follies: An Out of this World Journey Through the Life and Times of Astronaut Chris Hadfield'. One Small Step is a hilarious backstage musical comedy celebrating art and exploration from Dora-nominated writers Johnson and Johnston and the team that brought you Summerland, The Fence, and True North Mix Tape.
One Small Step is kind of like our love-letter to high school musicals. It's half good-on-purpose, and half bad-on-purpose (because of its show-within-a-show – 'The Hadfield Follies: An Out of This World Journey Into the Life and Times of Astronaut Chris Hadfield'), and like all Edge of the Sky productions, the cast is made up of a talented and diverse group of students and professional artists. Barb and I have spent a lot of time mounting musicals with teenagers, so we know first hand just how funny high school theatre can be. We also know how important it is. This show is very close to our hearts and I think it really captures the spirit of The Fringe!

 

-Anika Johnson, Creator 
---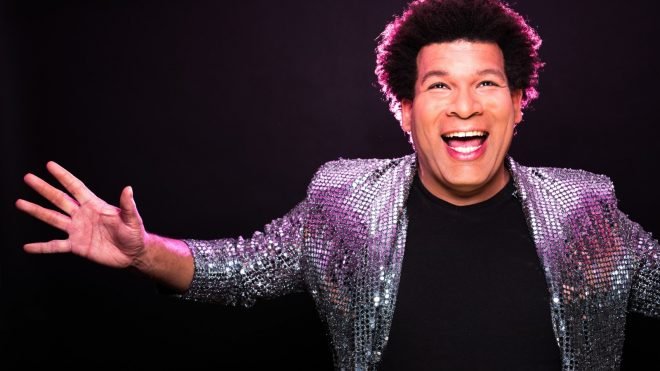 By: Ryan G. Hinds
What happens when a lifelong fan finds himself semi-close to broadway legends? #KanderAndEbb is where showtunes, celebrity gossip, & kinky sex meet! After winning critical/audience acclaim in New York City, Montreal, at Orlando Fringe, and winning a BroadwayWorld Award for Best Cabaret/Solo concert, Toronto Fringe favorite Ryan G. Hinds returns with this hilarious & touching solo show.

Discover Kander & Ebb's unique writing process, the secret sexiness behind one of their most wholesome shows, and why you should always meet your heroes as Hinds performs iconic and lesser-known songs as you've never heard them before!
#KanderAndEbb is the true story about how I found myself in a rehearsal studio with Liza Minnelli, learned life lessons from Chita Rivera, and kept crossing paths with the legendary John Kander and Fred Ebb. Set against a backdrop of some their lesser-known songs, we promise you laughs, drama, a 4-piece band, and unique window in Broadway lore that you won't find anywhere else! I'm thrilled to bring it home to Toronto under the stellar Musical Direction of Tara Litvack. 

– Ryan G. Hinds, Performer
---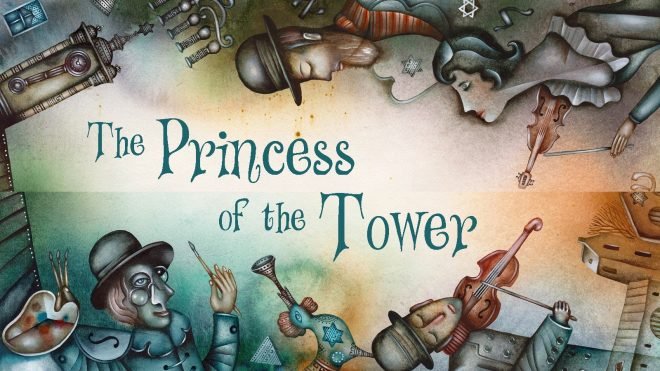 By: Alisse Lee Goldenberg, Scott Christian, Lezlie Wade
To stop a prophecy from coming true, The King allows Princess Solima to hide herself away in a far off tower. Encounters with giant birds, snobby princes, and enchanting soothsayers ensue. The 'company of players' tell the story while performing rousing Klezmer music. Suitable for ages 5-14.
The Princess Of The Tower has been such a treat to work on. I'm lucky to work with a group of amazing female theatre creators on this one (Ali Goldenberg – book writer, Lezlie Wade – lyricist, Jen Shuber – Director). Our goal has been to create the kind of show that will impact a young audience the way we were impacted as kids—when we all caught the theatre 'bug' ourselves. We are lucky to have an incredible cast (who are also instrumentalists in the show) bring this touching, zany, sometimes bizarre tale to life. The music is klezmer meets Alan Menken meets the soundtracks of the young-adult fantasy films I loved as a kid. Check it out, whether or not you've got a kid in tow!

– Scott Christian, Composer/Musical Director