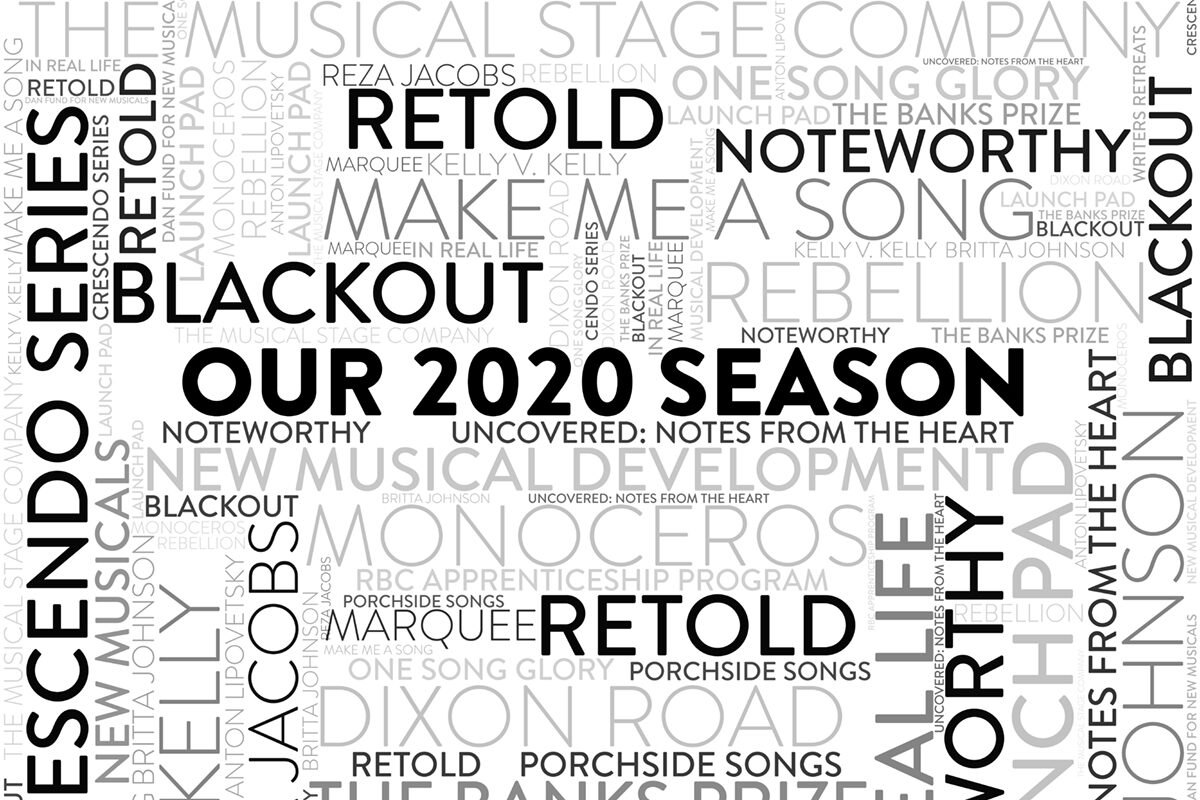 ANNOUNCING OUR 2020 SEASON!
TORONTO – On the heels of the recent announcement that their co-production (with Obsidian Theatre) of CAROLINE, OR CHANGE received 9 Dora nominations and won 2 Toronto Theatre Critics' Awards (Best Performance in a Musical, Jully Black; Best Supporting Performance in a Musical, Vanessa Sears) The Musical Stage Company is pleased today to unveil their 2020 Summer & Fall programming. Set to start next month with a star-studded PORCHSIDE SONGS concert series, this upcoming year also sees an innovative digital production of their UNCOVERED Concert Series, a national expansion of their education and artist training initiatives, the introduction of Anton Lipovetsky as incoming Crescendo Artist, and the appointment of Ray Hogg as Deputy Artistic Director.

This first half of the 17th season for the acclaimed company comes on the heels of a record-breaking 2019-20 program in more ways than one. Their 16th season began last summer with the sold old presentation of REPRINT, which premiered three new Canadian musicals on the 17th floor of The
Globe and Mail Centre, followed by another record year for UNCOVERED, which expanded to 6 performances across two venues. The company then kicked off 2020 with a defining co-production of CAROLINE, OR CHANGE with Obsidian Theatre Company, the first production in a new residency at
the historic Winter Garden Theatre. While The Musical Stage Company celebrated inaugural Crescendo Artist Britta Johnson and the announcement of yet another US production of LIFE AFTER (bound for the prestigious Arena Stage in Washington), the arrival of COVID-19, unfortunately, necessitated the postponement of the final production in Johnson's 3-year residency, KELLY v KELLY (created with book-writer Sara Farb), initially scheduled for May 2020. Despite the challenges at hand facing the arts industry, The Musical Stage Company has taken this
moment to recommit to their core belief that 'It's better with music' and to move forward with a program that both adapts to a COVID-19 world and also makes a deep investment in the potential of musical theatre in a post-COVID environment.
"In this difficult moment for the performing arts where the future is so uncertain, we have chosen to focus our resources and attention on initiatives that are COVID-proof rather than holding our breath for restrictions to lift," says Musical Stage Company Artistic and Managing Director Mitchell Marcus "If musical storytelling has the potential to pierce hearts and effect change (and we believe it does), then we have an important role to play right now. In making our plans for the rest of this year, we aimed to be responsive, adaptable and responsible. We are finding new ways to share meaningful, optimistic, and heart-opening stories through song to bridge the loneliness of social distancing for our
community and support the artists who will help heal us through their work in the future."
PORCHSIDE SONGS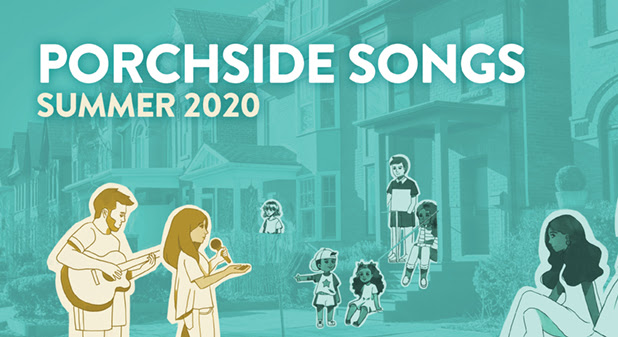 To kick-off the summer season and allay some of the social distancing loneliness and longing for connection, The Musical Stage Company introduces a new outdoor performance initiative titled
PORCHSIDE SONGS. Beginning July 18 and running through until the end of August, PORCHSIDE SONGS will bring intimate performances to front yards and driveways across Toronto, inviting neighbours and friends to come together at a safe distance to experience extraordinary music.
Offering three 40-minute musical theatre concert experiences performed by some of the best musical theatre talent in Canada, just pick the date and The Musical Stage Company will take care of the rest. PORCHSIDE SONGS will be performed by Vanessa Sears and Beau Dixon, Andrew Penner
and Hailey Gillis, and the Asian Riffing Trio (Colin Asuncion, Chris Tsujiuchi, and Kevin Wong).
In addition, for anyone who cannot access a PORCHSIDE SONGS concert, The Musical Stage Company is presenting Fiona Sauder & Jordan Laffrenier's SONGBIRD SERIES for the summer months. THE SONGBIRD SERIES connects people through music, offering personalized performances, recorded by musicians from around the world, sent electronically to those who have little access to personal
connection in this time of isolation.
UNCOVERED: NOTES FROM THE HEART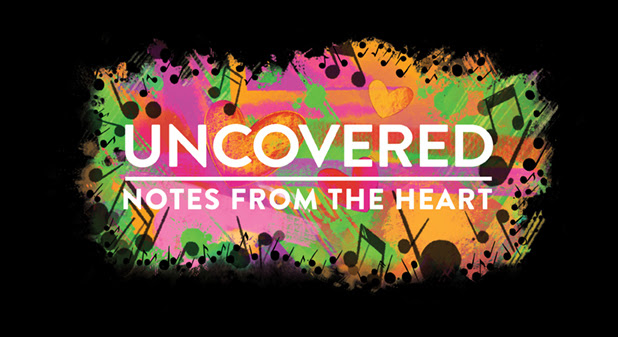 In respect of public health regulations, The Musical Stage Company's signature annual fall concert event, usually presented at Koerner Hall, will be a completely digital experience this year. Spotlighting iconic songs with wildly imaginative arrangements by music director Reza Jacobs, UNCOVERED is a one-of-a-kind 'unmissable' event. Featuring the same high-quality arrangements, orchestrations, sound, and musicianship that audiences have come to expect from UNCOVERED live, UNCOVERED: NOTES FROM THE HEART will be an up-close and personal audio and visual feast, taking you into the worlds and hearts of Canada's finest artists.
Running nightly with performances beginning November 11, this first-ever digital UNCOVERED concert will allow the company to introduce audiences around the world to this signature event. Professionally filmed and recorded, this made-for-digital evening will include an acclaimed mix of artists with a professional band led by the incomparable Reza Jacobs.
While The Musical Stage Company was excitedly planning a concert that featured the musical catalogues of Elvis Presley & Dolly Parton, they have used this unexpected moment of pause to reflect on profound songs of change, hope, reflection and inspiration by artists like Elton John, Carole
King, Bob Dylan, Cat Stevens and many more.
In addition to offering the UNCOVERED experience at home, the company is also adding select add-on experiences to enhance the event. Options will include private pre-show meet-ups online with company members including a special performance; and Deep Dive Dinners, pairing up to 12 people for lively, curated conversation on the topic of Community and Togetherness, dinner delivery, and a ticket to UNCOVERED. Deep Dive Dinners are presented in association with Elenna Mosoff & The Mission Business Inc.
EDUCATION & NEW MUSICAL DEVELOPMENT PROGRAMS
In addition to the continued development of 7 original musicals commissioned by The Musical Stage Company and welcoming new artists to programs like The Banks Prize, The RBC Apprentice Program and The Kathleen C. Freeman Leadership Development Fund, The Musical Stage Company will take two signature programs nationally for the first time.
NOTEWORTHY, offered bi-annually, allows composers, lyricists, and playwrights from across Canada to build foundational skills through master classes and guided collaborative writing assignments. The program will be offered entirely online this season and made available to the largest cohort of artists ever with national representation. To help ensure that the future of musical theatre better represents a diverse range of stories and voices, the 2020-2021 NoteWorthy program will exclusively support BIPOC artists from across Canada. All participating artists will receive access to the program for free as well as an honorarium to help them reserve the necessary time required for participation in this two-month program. The program will also be led and facilitated by a completely BIPOC artistic team with leading international facilitators leading discussions for artists coast to coast.
ONE SONG GLORY, The Musical Stage Company's musical theatre education initiative adapts this season to create a national opportunity for young people interested in musical theatre. In 2020, 100 youth between the ages of 13-19 nation-wide will come together online for 5 weekends to create a musical time capsule capturing the experience of young Canadians during Coronavirus. Through collaboration with 36 professional artists from coast to coast, the participants will create original songs and build music videos that will premiere in December, showcasing talent across the country. This training program – offered free of charge to all participants – is operated in a positive and encouraging environment that builds community, self-confidence, and self- expression through a combination of new music creation exercises, masterclasses, rehearsal, and online presentations.
INCOMING CRESCENDO ARTIST: Anton Lipovetsky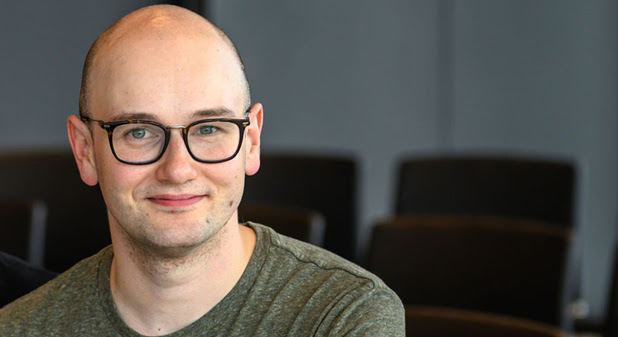 While the final production of the inaugural Crescendo Series residency with Britta Johnson (KELLY v KELLY written by Johnson and bookwriter Sara Farb) will be re-scheduled as soon as theatre productions are up and running, The Musical Stage Company is thrilled to announce that the next
Crescendo artist is Anton Lipovetsky. Launched in 2017, the Crescendo series is a three-year residency for a Canadian composer with a commitment to premiere multiple works within the mainstage programming, a $30,000 bursary, dramaturgical support and international advocacy and promotion. Two new musicals by Anton and his collaborators will premiere at The Musical Stage Company during his three-year residency.
Anton began his relationship with The Musical Stage Company through their innovative NoteWorthy program as well as participating in last year's Launch Pad Program as the composer and lyricist of the extraordinary CYGNUS. This touching new Canadian musical (created with book writer Steven Gallagher) has now grown into the full-length musical BLACKOUT, which will premiere in association with Canadian Stage in Spring 2021.
Now a rolling program to ensure multiple artists can benefit from support and production of a body of work, an additional Crescendo Series writer will begin a Crescendo cycle within the next three-years.
INCOMING DEPUTY ARTISTIC DIRECTOR: Ray Hogg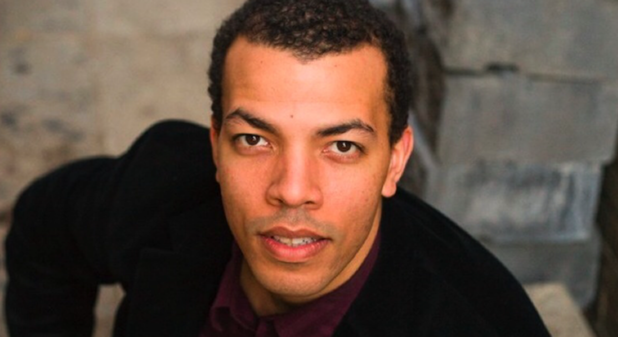 This year, The Musical Stage Company welcomes Ray Hogg to their exemplary leadership team as the newly appointed Deputy Artistic Director following six months as the company's Artistic Associate. In this new role, Ray will lead The Musical Stage Company's education and artistic development programs, oversee casting and artistic management of core productions and work closely with Artistic Director Mitchell Marcus on setting the future direction for the organization artistically. "It is a tremendous honour to be invited to join the exemplary leadership team at The Musical Stage Company," says Hogg. "I am really looking forward to working alongside Mitchell, crafting the future narrative for this extraordinary company and the artists we collaborate with by diving deeper into the work to amplify underrepresented voices. I am particularly electrified by our action-driven commitment to developing a more representative, equitable, and inclusive cadre of artists, creators, and their diverse contributions to the canon of new world-class Canadian musicals."
An award-winning Black theatre artist known for creating and presenting virtuosic, visually stunning, viscerally moving theatre and live performance, Hogg has over 20 years of artistic, educational and
leadership experience in the most celebrated opera, dance, and theatre companies around the world. His work as a dancer, actor, master teacher, producer, director, and choreographer has taken him across Europe, The United States, and Canada. He has created for and performed on stages as
diverse as Neptune Theatre in the east, The Arts Club Theatre Company in the west and many others in between. He is currently an Associate Artistic Director at Halifax's Neptune Theatre and has served as an Artistic Associate for The Musical Stage Company since January 2020. From 2012-2017 Ray served as Artistic Director of Rainbow Stage.
2021 and Beyond
We look forward to announcing final plans for our winter and Spring 2021 program as the possibility for gathering becomes clearer. We are committed to continuing to offer responsive programming that serves artists, audiences and young people should we continue to be unable to gather in person. We are also using this opportunity to deeply audit our existing practices, programs, programming lenses and leadership to ensure that The Musical Stage Company is an equitable, safe and representative organization for all artists, audience members and stakeholders.
In addition to the planned public presentation of BLACKOUT in spring 2021, the company intends to present RETOLD (the most recent edition of the LAUNCHPAD development program), premiering three new Canadian musicals inside Toronto's Reference Library in Winter 2021. Updates to our
planned co-production of NATASHA, PIERRE & THE GREAT COMET OF 1812 with Crow's Theatre will be shared jointly in July.