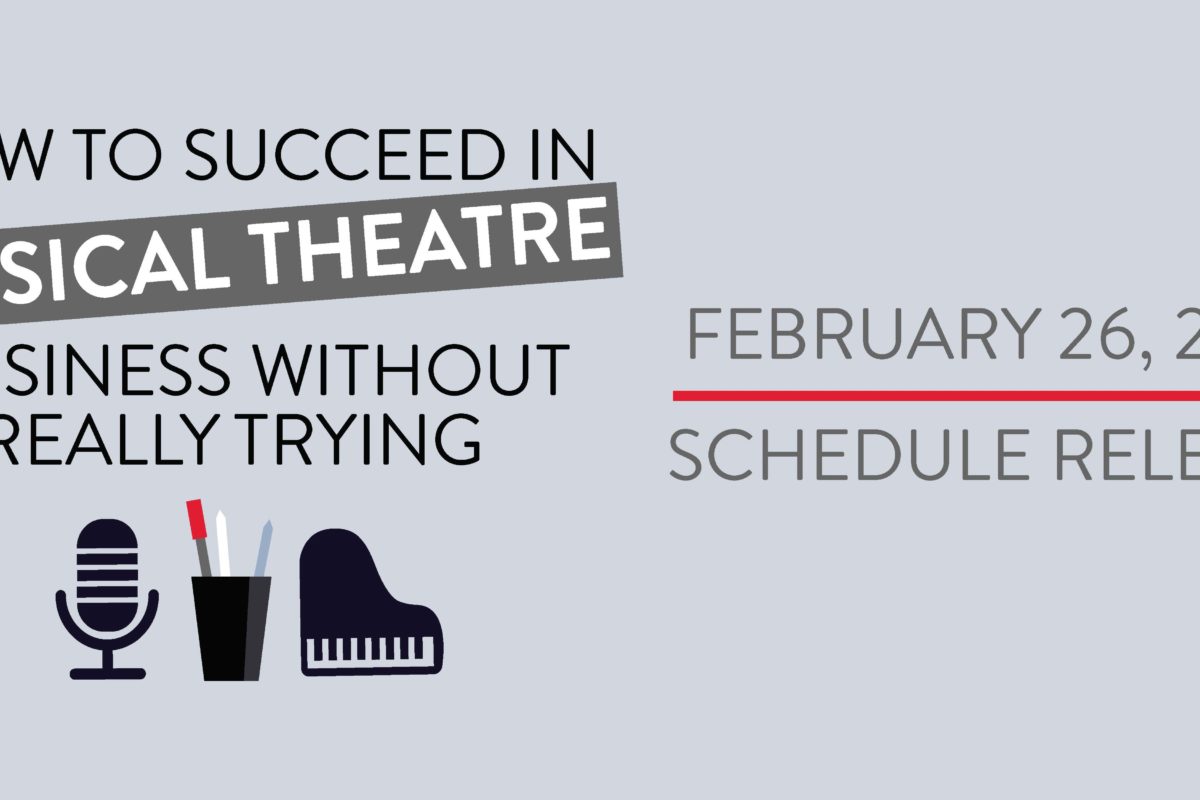 How to Succeed in (Musical Theatre) Business Without Really Trying
The schedule has been released for How to Succeed in (Musical Theatre) Business Without Really Trying!
For most musical theatre composers, lyricists and bookwriters, creating musicals is a passion, but earning a living pursuing that passion can be elusive. Understanding how to translate creativity and hard work into a way to pay the rent isn't easy, or straightforward. Between grand rights, performance rights, publishing contracts, grant applications and the mysterious machinations of producers and artistic directors, looking after the business of your creations is enough to make your head spin.
There's help. And it will only take a day of your time.
One day to learn everything you need to know about the value of your musical copyrights, how best to exploit them, how to write undeniable grant applications, what would attract music publishers to your work, how artistic directors and producers decide what to produce, and, some lessons from those who have taken their efforts all the way to Broadway.
This one day event will be held in Toronto and is free of charge for Canadian musical theatre writers. To attend the event, RSVP here & join us on the Facebook Event for updates. To view the schedule, click here.
Presented by The SOCAN Foundation. Produced by The Canadian Musical Theatre Writers Collective, The Musical Stage Company, Sheridan College, and SOCAN. In Partnership with the Al Green Theatre.