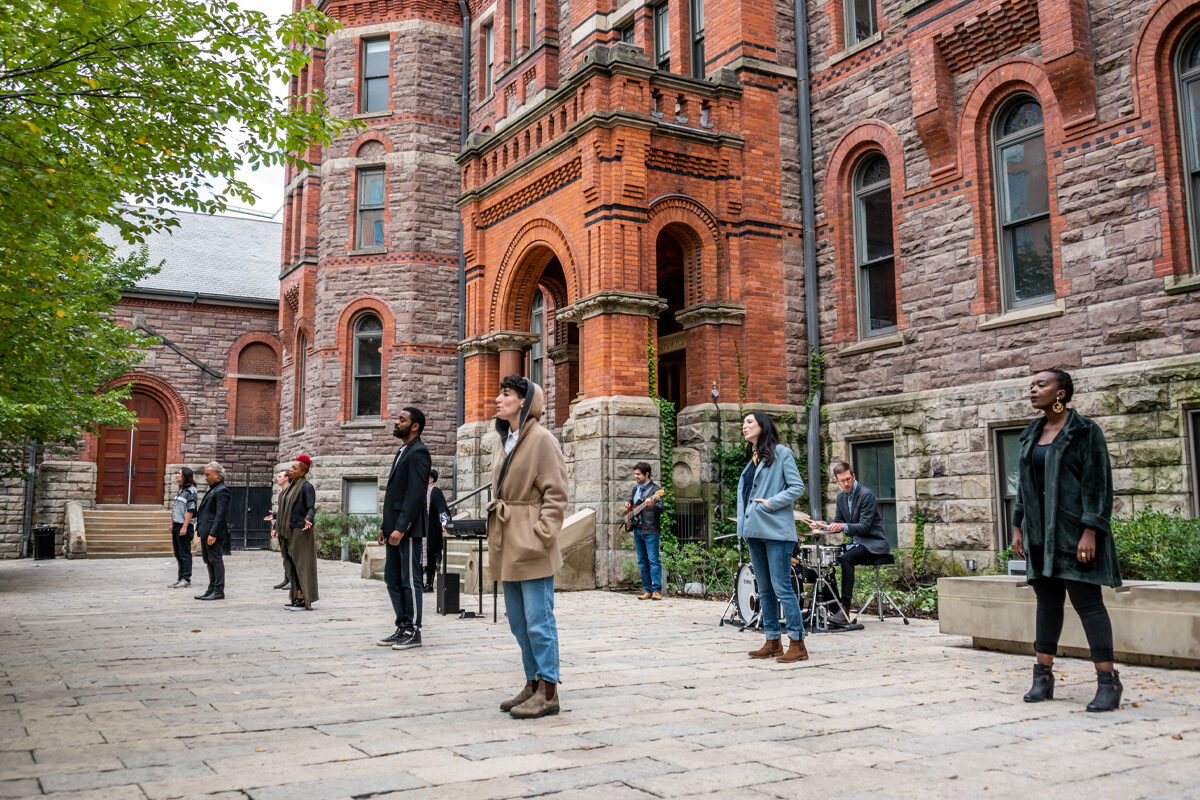 TOURING DURING A PANDEMIC? WHY NOT!
This week, Artistic & Managing Director Mitchell Marcus illuminates the unique opportunity that COVID has presented to bring UNCOVERED: NOTES FROM THE HEART to audiences across the country.
In the middle of a pandemic, The Musical Stage Company is embarking on the largest Canadian tour in our history – all from the comfort of our homes – as our UNCOVERED: NOTES FROM THE HEART film will be presented by a handful of theatre companies from British Columbia to Newfoundland.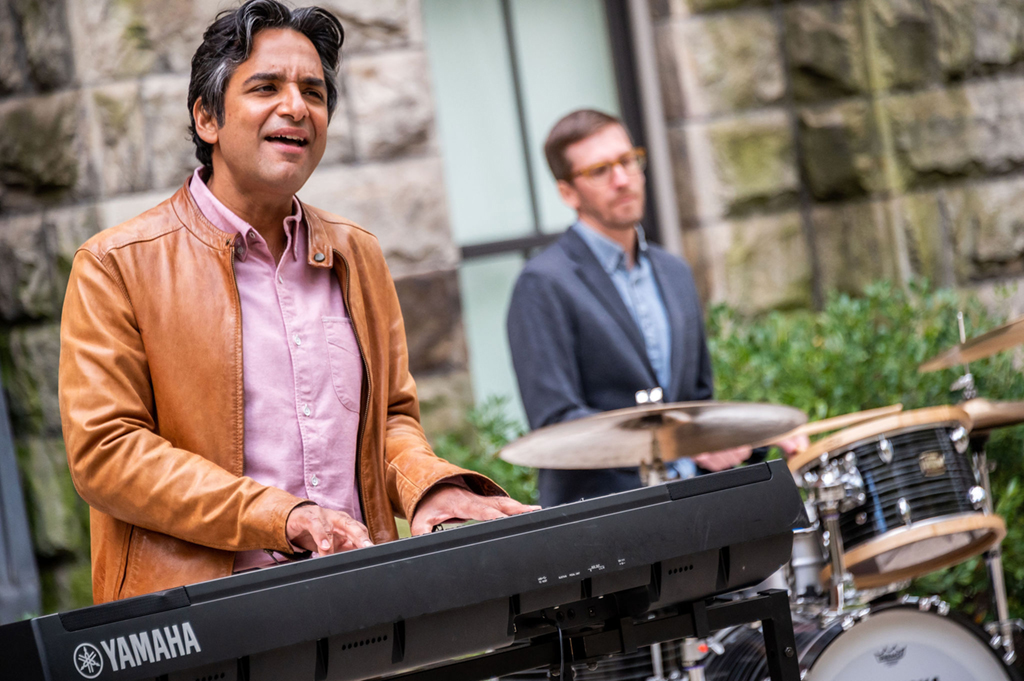 One of the few silver linings of COVID and the rapid move to digital production is the elimination of geography as a barrier to viewership. Pre-COVID, it was only large international companies like the National Theatre, the Metropolitan Opera, and our own Stratford Festival that were able to introduce audiences around the world to local artists and productions. In COVID, the world is literally our stage. On any given night, I can choose to enjoy digital offerings from theatre companies across the country and around the globe.
In moving our 14th annual UNCOVERED concert online and turning it into a filmed production, we hoped that the loss we would experience by not gathering together at Koerner Hall with a live audience could be somewhat offset by the opportunity to introduce the concept of the concert, Reza Jacobs' remarkable arrangements and our extraordinary local talent to a wider audience. And so far, it is working. In the chat room before the show each night it's thrilling to welcome guests from near and far. We are meeting audience members in Vancouver, Montreal, the United States and even Australia who are tuning in to discover our interpretations of iconic songs, performed by incredible Toronto artists and showcasing magical Toronto locations.
To formalize the possibility for national distribution, we reached out to colleagues across the country to ask if they would be interested in presenting the concert. Much like a real tour, they are able to set their own performance schedule and times, offer the concert to their subscribers, customize the branding of the digital theatre including incorporating their own video welcome message, and share the ticket revenue. On November 21 and 22 we proudly 'visited' the Segal Centre in Montreal for two performances. On December 19 we 'travel' to the Regent Theatre in Picton. And theatres in British Columbia, Manitoba and Newfoundland will shortly be announcing screening dates, perhaps with additional cities to follow.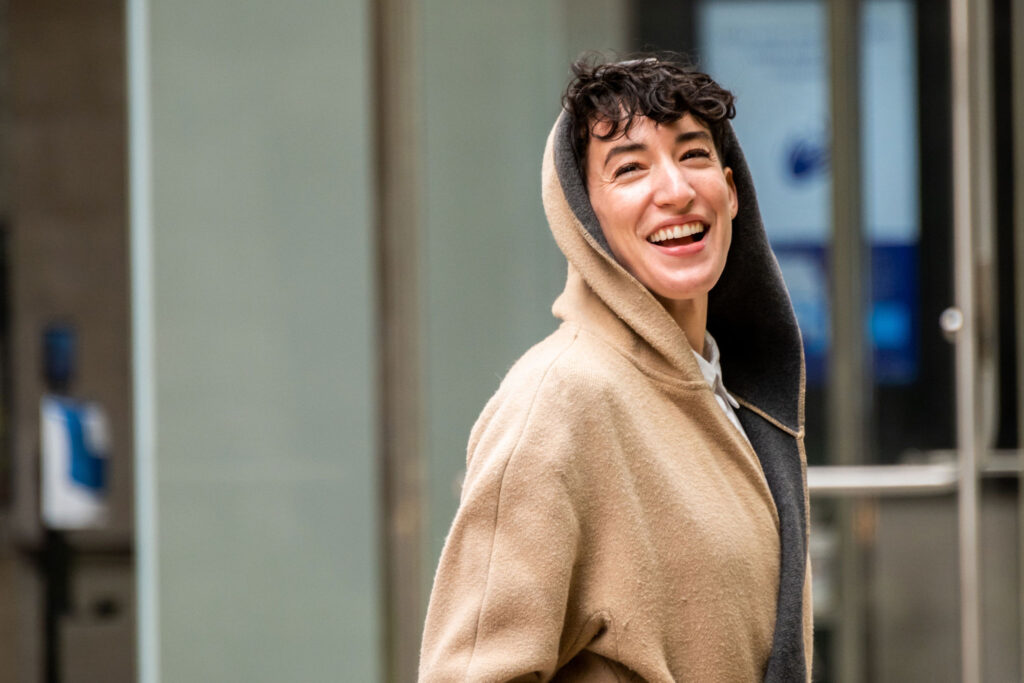 Will COVID change the way that we all collaborate nationally and internationally? Will digital theatre be a temporary craze during COVID-19, or will some of its benefits – like its geographic accessibility – transform the way we work? Will companies be able to build audiences further abroad than they imagined and will they be able to translate that new international fandom into long-term patronage? Only time will tell.
For now though, with borders shut and airports abandoned, it's been a delight to know that UNCOVERED is traveling the country and bring some joy and light into the lives of Canadians through brilliant, original performances of songs of hope, change and inspiration that speak to the present moment.
Due to extraordinary demand, we've added two additional weeks of digital performances & party packages for UNCOVERED: NOTES FROM THE HEART. To secure your tickets, click here!