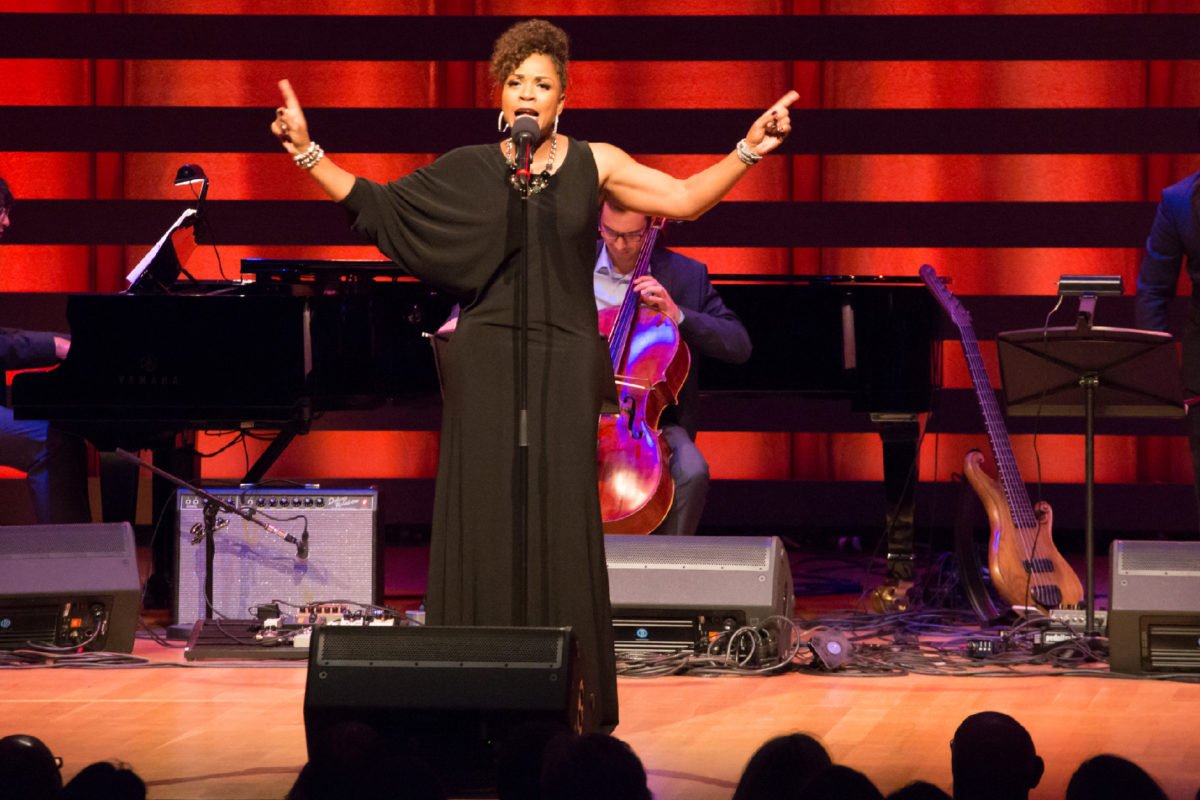 Triple Threat: Divine Brown
Get to know some of our favourite artists! Triple Threat is an annual feature that reveals which musicals and musical experiences left lasting impressions on the performers involved in The Musical Stage Company's UnCovered Concert series. Up next is Divine Brown!
Divine is a returning UnCovered favourite and we're thrilled to have her back for UnCovered: Dylan & Springsteen. Divine is a Juno Award-winning R&B and soul singer and theatre performer. She has starred in several musicals and plays throughout Toronto, selected credits include: Passing Strange (The Musical Stage Company/Obsidian Theatre); Rent (Mirvish); Ain't Misbehavin' (Canadian Stage); Life, Death and the Blues(Theatre Passe Muraille); Obeah Opera (Nightwood Theatre) and Father Comes Home From The Wars (Soulpepper).
What is your favourite musical?
Grease 
What is your guilty pleasure musical?
When was the first time that you ever performed? 
In grade 5 in a play called "The Canada Goose" 
What is your dream role that you'll (probably) never get to play?
Deena Jones from Dreamgirls!
*We at The Musical Stage Company would LOVE to see Divine play Deena!
Who is your biggest inspiration as a performer?
Nell Carter (god rest her soul) because she was a triple threat!
Who would you love to share the stage with (dead or alive)?
Again – Nell Carter!
What movie or book would you love to see turned into a musical?
I've got one better… ! The "Thriller" album by Michael Jackson would be a GREAT musical!!!
What album (musical theatre or not) do you know word for word, front to back?
"Off The Wall" by Michael Jackson
What band or singer would you love to tackle in an UnCovered concert?
Whitney Houston. Hands down.