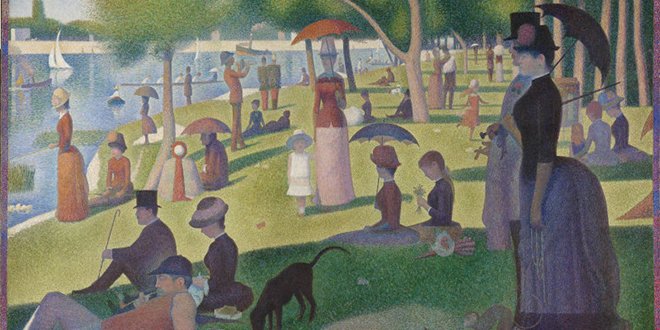 Video Round-up: Art-Inspired Musicals
Opening night is just around the corner for Reframed, running April 12-17 at the Art Gallery of Ontario. Tickets are on sale now, get yours before they're gone!
To get an idea of what to expect from Reframed, we had a look at other art-inspired music theatre pieces. From Sondheim to Ahrens & Flaherty, it seems many of the greats have also drawn inspiration from visual art, sculpture, and photography.
"Finishing the Hat" – Sunday in the Park with George
Sunday in the Park with George, with music and lyrics by Stephen Sondheim and book by James Lapine is based on A Sunday Afternoon on the Island of La Grande Jatte  by Georges Seurat.
"Wildflowers" – Colours in the Storm
The Canadian musical by Jim Betts explores the fascinating story of Tom Thomson, one of Canada's most beloved painters.
"C'est le Ballet" – Little Dancer
Lynn Ahrens and Stephen Flaherty's new musical based off Edgar Degas's famous 1881 sculpture The Little Fourteen-Year-Old Dancer.
"The Ballad of Sara Berry" – 35mm
35mm is a multimedia musical by Ryan Scott Oliver inspired by the photographs by Matthew Murphy.