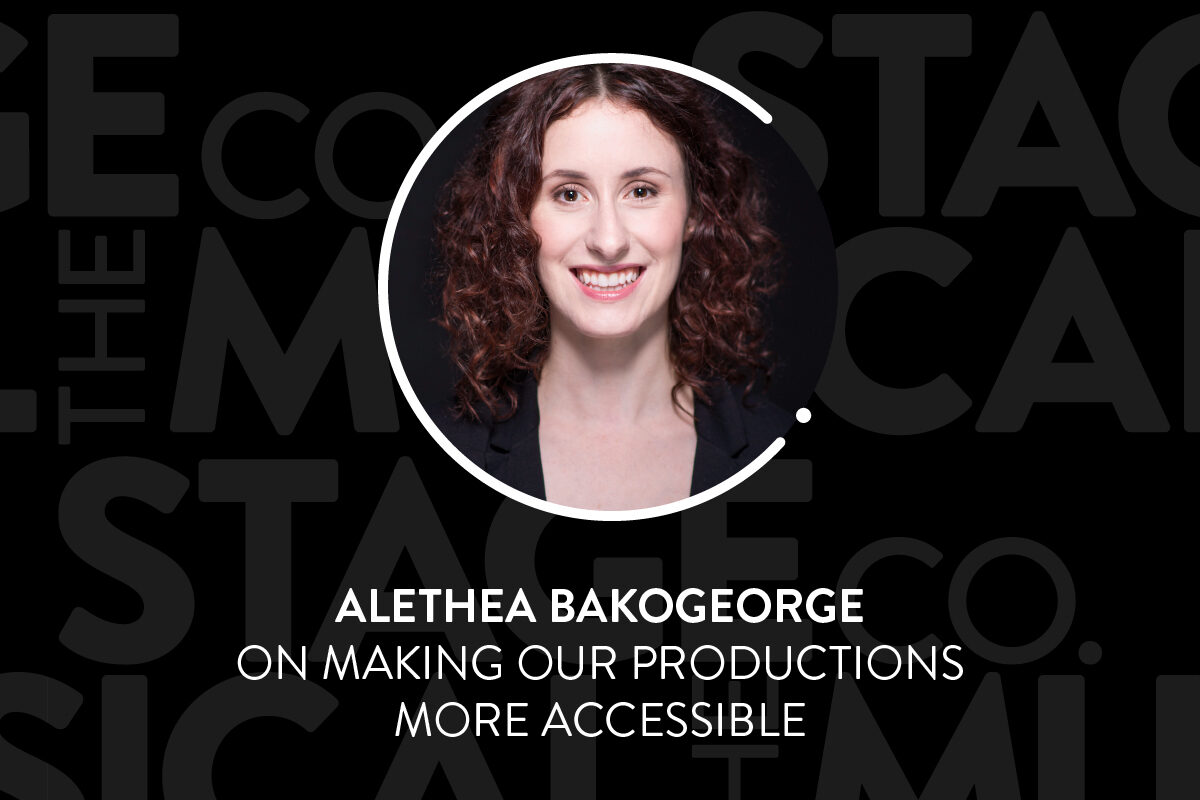 Alethea Bakogeorge: Making The Musical Stage Company more Accessible
INTRODUCING AUDIO DESCRIPTION
July is Disability Pride Month, so it's fitting that I'm returning to the blog this month with lots of news about accessibility and The Musical Stage Company!
I'm so excited to share that since the last time I wrote for the blog, I've taken on a new role: I am now the Accessibility Manager & for The Musical Stage Company, managing a brand new accessibility department. This means that accessibility will be a key consideration in everything we do, accessibility will be an official part of the budget for all of The Musical Stage Company's productions and programs, and all of our accessibility initiatives will be led by a disabled person (me!).
This is a big and important step for The Musical Stage Company. I believe that making access a priority for our organization isn't "extra work" or a "nice-to-have" – rather, this is work we should have always been doing, and centering access in everything we do will make our productions and programs more complete.
As a disabled artist and administrator, I take the opportunity to serve my own community in this new position very seriously. I know how it feels to not be able to get into a theatre or to get on stage. I know how it feels to not feel welcome when I'm trying to do something I love. It's my goal to ensure that no one feels unwelcome at The Musical Stage Company. With that in mind, though, I know that I have a lot of learning to do in order to be successful at that goal. I'm physically disabled, so I have one specific experience of disability – that doesn't mean that everyone experiences disability the same way that I do. What I find works for me when I go to the theatre or when I make art may not work for someone else who experiences their disability differently. So to the disabled artists and theatre lovers with disabilities out there, please know that my inbox and my phone line are always open to you. I want to hear from you about how I can make your Musical Stage experience more welcoming and accessible to you, because I know accessibility is not one size fits all.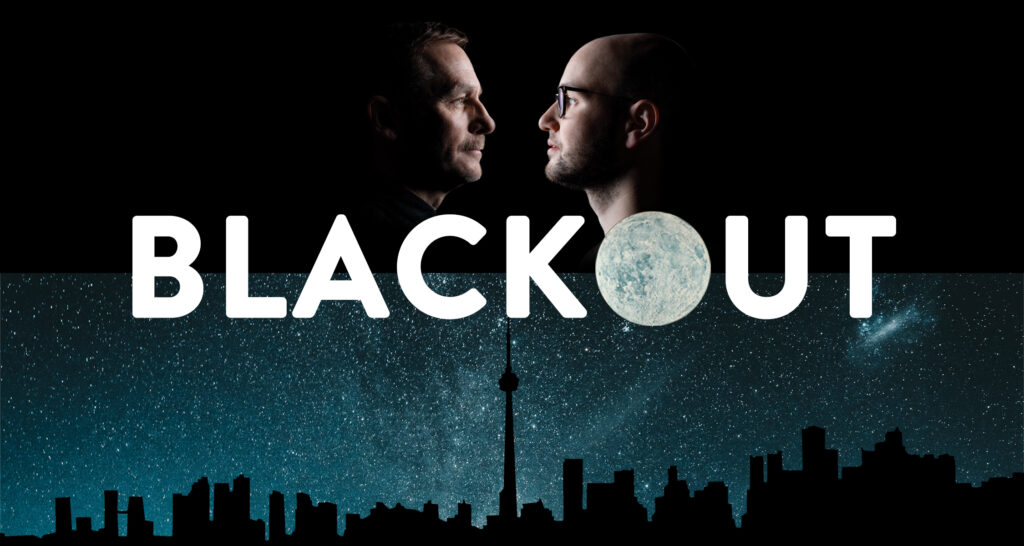 In the past, The Musical Stage Company has not offered access measures at many of our performances. I knew I wanted to change that right away. I'm so pleased to share that my first major initiative as Accessibility Manager is offering live Audio Description for our upcoming production of BLACKOUT at the High Park Amphitheatre! Audio description is live, real-time description of the visual elements of a performance, conveyed by a trained describer and provided through headphones for members of the blind, low-vision, and partially sighted community.
We'll be offering two performances with live audio description available, on Sunday, August 8th at 11:00 AM, and Saturday, August 14th at 11:00 AM. All tickets for audio description users are Pay-What-You-Wish, and can be booked by contacting me directly at aletheabakogeorge@musicalstagecompany.com or by phone at (416) 927-7880 ext. 226.
I've been working on this initiative with our wonderful Accessibility Advisory Committee, made up of several blind, low-vision, and partially-sighted theatre lovers, for several months now. One of the things we've discussed at length is that many people in the blind, low-vision, or partially-sighted community may not feel comfortable traveling to and from the High Park Amphitheatre right now, especially if they need to rely on Wheel-Trans for transportation. Though COVID cases are down and we look forward to providing you with a COVID-safe experience in High Park this summer, we understand that everyone has a different level of personal comfort with regard to in-person events right now. With that in mind, we still wanted to offer blind, low-vision, and partially-sighted people a way to experience BLACKOUT from the comfort and safety of their own homes.
After our production of BLACKOUT closes, we will be heading into the recording studio to create a professionally recorded audio version of the show. This version will also have audio description of the visual elements of the show that were seen in High Park Amphitheatre integrated into the recording. This fall, we will be sharing this exclusive audio-described version of BLACKOUT at a community listening party! Members of the blind, low-vision, and partially-sighted community will be invited to join us online for free to experience this new Canadian musical in a community of like-minded theatre lovers. If you're interested in learning more about our upcoming listening party, please sign up for more information on the Audio Description tab of our BLACKOUT webpage.
If you're a member of the blind, low-vision, and partially sighted community, we're so excited to introduce you to BLACKOUT, and I'd be happy to answer any questions you have about your BLACKOUT experience at any time via phone or email.
This is just the beginning! While we're offering audio description for our production of BLACKOUT, we don't intend to stop here. You may also be familiar with ASL-interpreted performances and relaxed performances, and one of my priorities in my new role is to figure out when we can bring those access measures to our audiences, too. If you have any thoughts or suggestions, I'd love to hear from you!
Access is an ever-growing practice, not a box to be checked, and I look forward to growing alongside you as access becomes more and more integrated into The Musical Stage Company. I know I'll return to the blog soon to share more exciting plans about how we are becoming more accessible, but until then – Happy Disability Pride Month!
---
For any questions related to accessibility matters, Alethea can be reached at aletheabakogeorge@musicalstagecompany.com or by phone at (416) 927-7880 ext. 226.