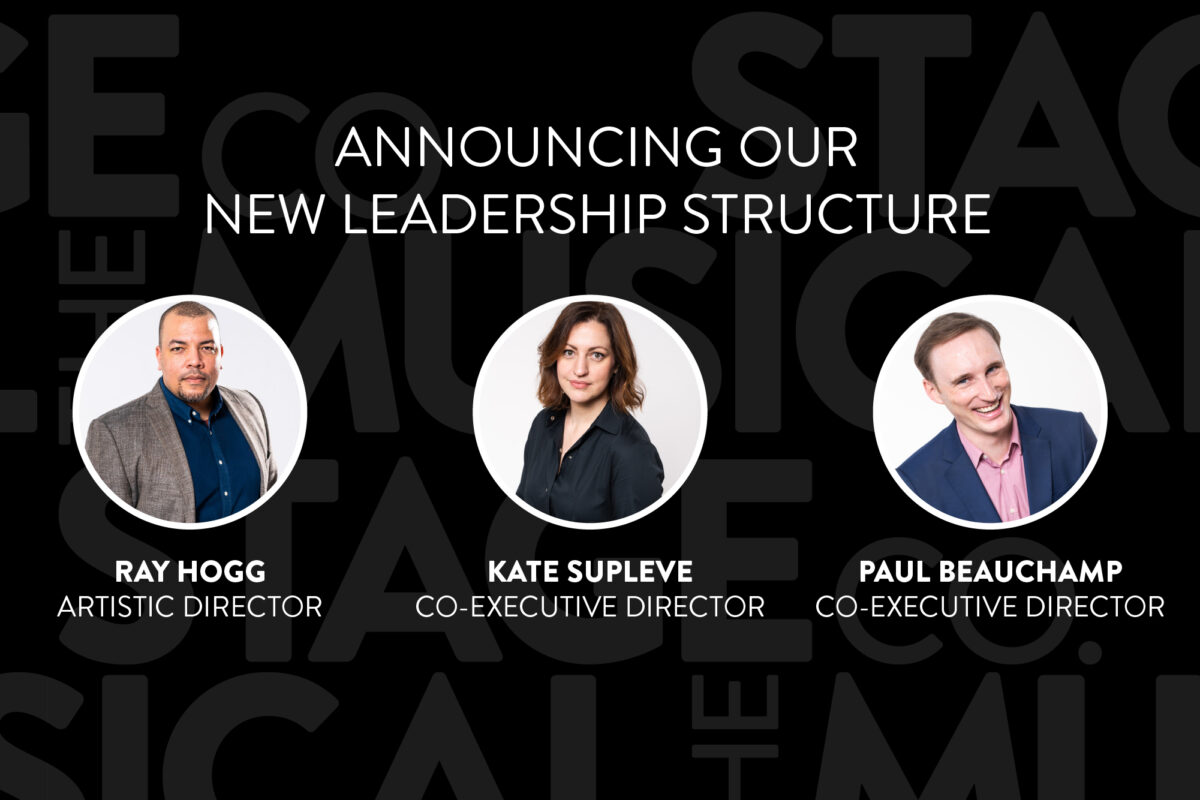 Announcing Our New Leadership Structure
The Musical Stage Company's Board of Directors – led by Co-Chairs Patrick David and Megan Deeks – are pleased to announce new leadership of The Musical Stage Company.
Expanding from a single artistic & administrative leader, the organization will move forward with separate artistic and executive leadership each reporting into the Board of Directors.
In a new appointment, longstanding Musical Stage Company employees Kate Supleve & Paul Beauchamp (currently the Executive Director, Advancement; and Managing Director, respectively) will assume the roles of Co-Executive Director, sharing responsibility for the general management, stakeholder relations and financial oversight of the organization.
Approaching the first year anniversary of his tenure as Artistic Director and beginning his third year at The Musical Stage Company, Ray Hogg will continue his responsibility for the artistic vision and management of the organization.
Collaborating closely with this dynamic executive team is longstanding senior staff member Victoria Barber who will help drive strategic organizational development in her new role as Director of Marketing, Communications, and Corporate Partnerships.

This exciting leadership renewal comes on the heels of The Musical Stage Company's MARQUEE season announcement, presenting a city-wide celebration of musical storytelling that offers four weeks of wildly joyful musical programming throughout the GTA.