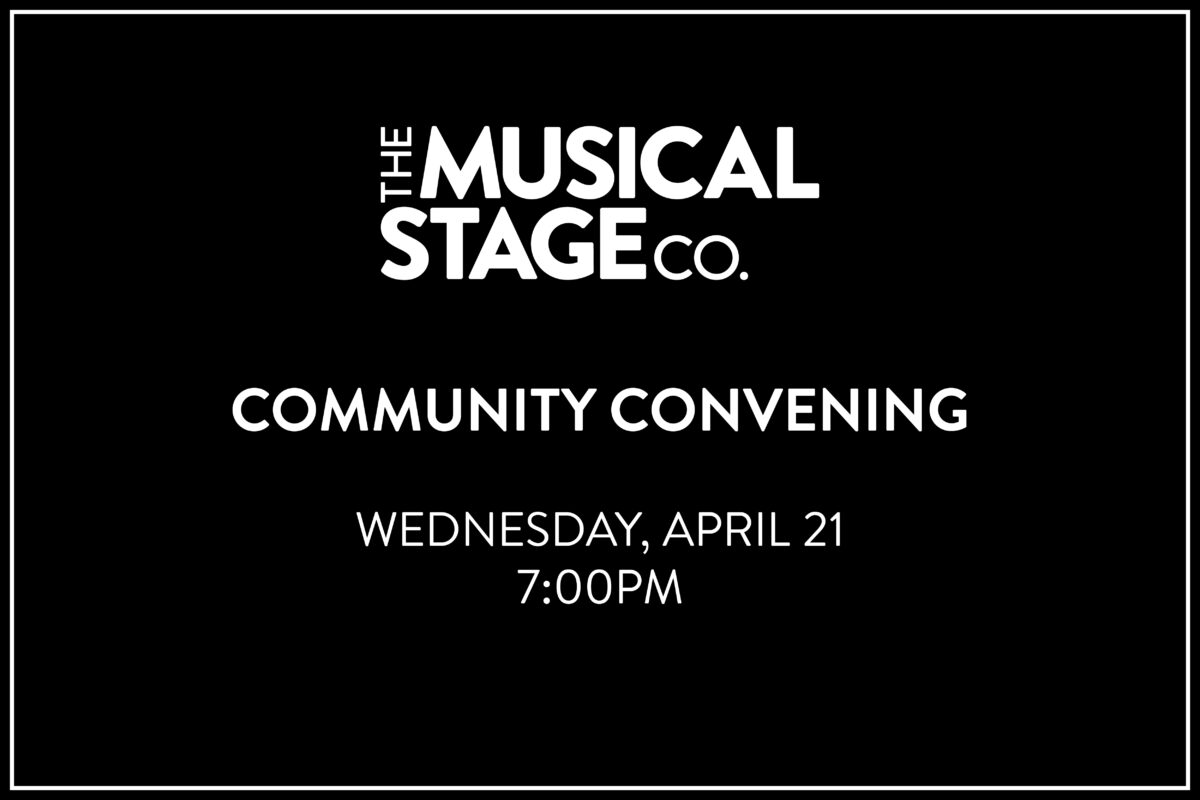 Community Convening
For artists and theatre professionals in our industry craving connection and the chance to discuss and talk in an open space, we are hosting a Community Convening on Wednesday, April 21 at 7PM (EDT). 

Open to all artistic individuals who participate in the Toronto and surrounding area musical theatre ecology, this open forum is intended to provide a space to reconnect with peers, maintain our sense of community and share thoughts and feelings about the personal, industry and social unrest occurring as a result of the continued performing arts shutdown, the global pandemic, and raging systemic inequities.

Join us for a chance to talk or listen alongside colleagues and friends.
Community Convening
Wednesday, April 21 – 7 PM (EDT)
Wednesday, April 21 – 7 PM (EDT)
https://us02web.zoom.us/j/85917385816
Meeting ID: 859 1738 5816