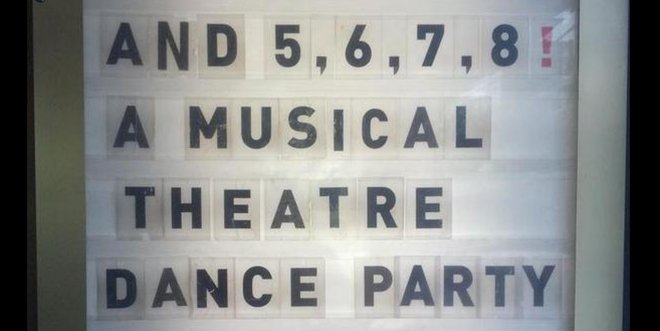 Highlights from And 5, 6, 7, 8!
Anyone who came out to the Drake Underground on a rainy Sunday night knows that there ain't no party like a musical theatre party – where you'll see anything from a classic Liza number, to techno remix of "Defying Gravity," to a video of Cher as every single character from West Side Story. But for those who missed it, here's a little sample of the highlights from April 19, and to get you excited already for next year.
From the playlist of David Keeley, Co- Artistic Director of Theatre 20.
"Cabaret" – Cabaret
"Pinball Wizard" – Tommy
"One Night in Bangkok" – Chess
From the playlist of George Randolph, President and Founder of Randolph Academy for the Performing Arts.
"Defying Gravity (Kerry Ellis Dance Remix)" – Wicked
"Steal Your Rock'n'Roll" – Memphis
"I Feel the Earth Move" – Beautiful
From the playlist of Mitchell Marcus, Artistic Director of Acting Up Stage Company.
"Turkey Lurkey Time" – Promises, Promises
"Tonight (performed by Cher)" – West Side Story
"My Body" – The Life
From the playlist of Michael Rubinoff, Associate Dean of the Department of Visual and Performing Arts, Sheridan College.
"Popular Song ft. Ariana Grande" – Mika
"Candy Store" – Heathers
"You Can't Stop the Beat" – Hairspray