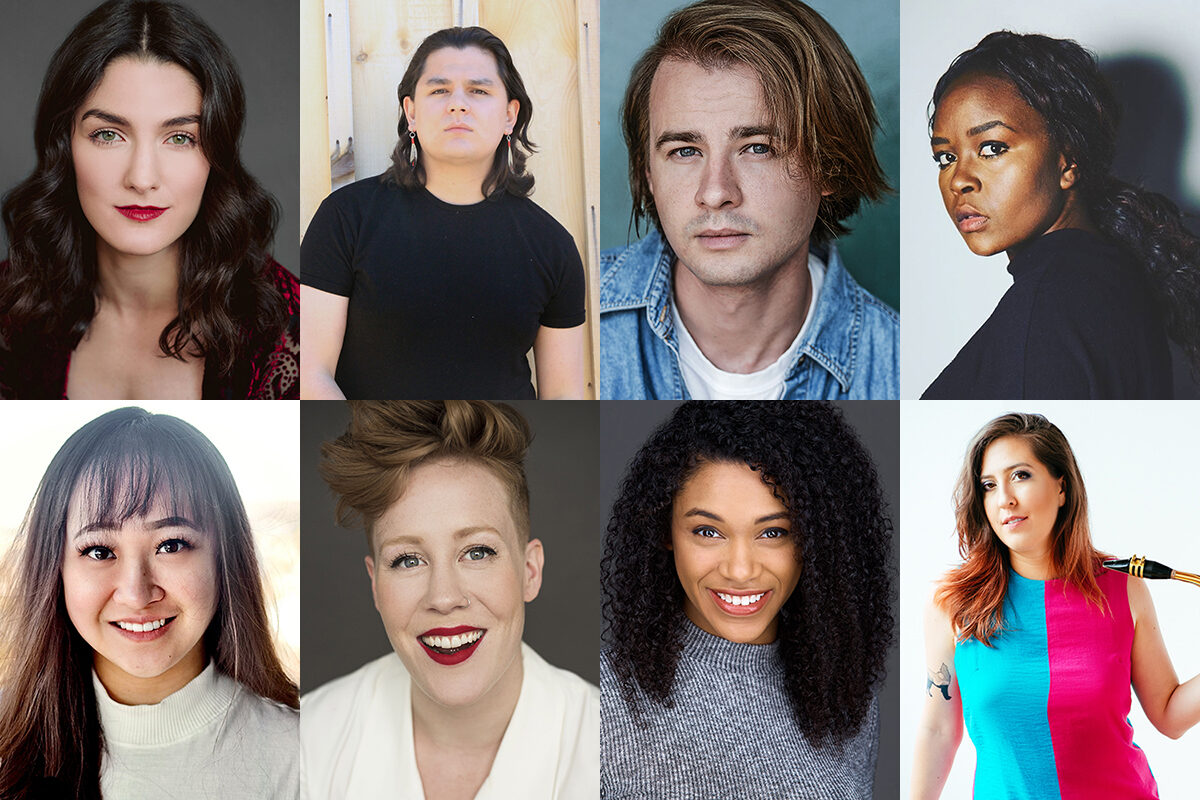 INTRODUCING OUR 2020-21 RBC APPRENTICE ARTISTS
This week, we're thrilled to announce the artists who will be taking part in the RBC Apprentice Program for 2020-21. The RBC Apprentice Program offers eight post-secondary artists one year of mentorship with The Musical Stage Company, learning from our local and visiting artists and receiving substantial showcase opportunities to help build the foundation for their careers.
Our RBC Apprentices include the winners of The Syd and Shirley Banks Prize for Emerging Musical Theatre Artists, and the awardees of the Kathleen C. Freeman Leadership Development Fund.
Learn more about these artists and what they're most excited for during their RBC Apprenticeship below!
ALICIA BARBAN
RBC Apprentice Producer
Alicia Barban (she/her) is a performer, producer & educator from Ottawa. The daughter of diplomats, Alicia has been privileged to live & travel around the world, but with this global perspective, it's her mission to celebrate Canadian arts & culture and Canada's performing artists. A proud graduate of Randolph College & the Royal Conservatoire of Scotland, Alicia has taught and performed around the world. Canadian performing credits include: Rizzo in GREASE (Winter Garden Theatre, Toronto), Evangeline & u/s Phoebe in A GENTLEMAN'S GUIDE TO LOVE AND MURDER (Stage West, Calgary), and Dyanne in MILLION DOLLAR QUARTET (Mayfield Theatre, Edmonton). She most recently workshopped Mrs. Klenck/Woman #1 in DEAD RECKONING, a new musical written by Lezlie Wade & Scott Christian, and performing in & assistant producing a film adaptation with Loose Tea Music Theatre. Alicia is also the Artistic Producer of The ArtFolk Collective, a community driven theatre lab that celebrates artistry, through collaborative exploration of original Canadian theatre. ArtFolk has produced collaborations with composers, playwrights, dancers, musicians, performers, and theatre makers of all kinds. Check out @theartfolkcollective to learn more!
What are you looking forward to most as a 2020-21 RBC Apprentice?
"As a huge fan of The Musical Stage Company, I am so honoured to be part of this program, and so excited to learn from some of this country's finest theatre makers. With my theatre lab initiative, The ArtFolk Collective, it's been my aim to celebrate Canadian artists, and I know this is something that Musical Stage champions as well. I can't wait to meet more exciting Canadian creators, and to continue to innovate musical storytelling collaboratively!"
– Alicia Barban
---
DILLAN CHIBLOW
RBC Apprentice Performer & Banks Prize Winner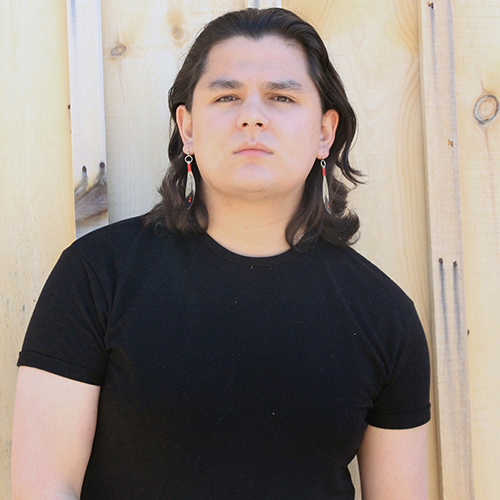 For The Musical Stage Company: Banks Prize 2020-21 recipient. Aniin! Dillan is an Ojibwe storyteller from Garden River First Nation. He is a graduate of Sheridan's Music Theatre Performance program and has a master's degree in Musical Theatre from The Royal Conservatoire of Scotland. Dillan is very honoured to be awarded the Banks prize this year. He looks forward to the opportunity to be challenged and grow from this experience. Dillan would like to acknowledge the many people who helped get him to this point in his career and highlight that he stands on the shoulders of the many Indigenous storytellers that came before him. He thanks them for the work they have done and will use this opportunity to honour their legacy. Dillan is also host/producer of Voicing The Circle, an Indigenous-led podcast about life in the arts. Dillan and his guests share stories and experiences in hopes that, through storytelling, we can listen and learn to address structural changes that are long overdue in our arts community. Selected Credits: Tommy/Tom – CHILDREN OF GOD (Urban Ink, Citadel, Segal Center, Western Canada Theatre); ONLY DRUNKS AND CHILDREN TELL THE TRUTH (Magnus); SEDNA (Urban Ink/Caravan Farm); THE TALKING STICK (Charlottetown Festival's Young Company).
What are you looking forward to most as a 2020-21 RBC Apprentice?
"Everything! I look forward to every rehearsal or meeting. I cannot wait to dive in more as the year goes on. That being said…I'm definitely looking forward to The Banks Prize Cabaret! I have probably close to one hundred ballads I want to sing, so I'm sure one or two of those might make it into the cabaret. In all seriousness, I am looking forward to the type of artist I will evolve into after the entire experience."
– Dillan Chiblow
---
LANDON DOAK
RBC Apprentice Writer/Performer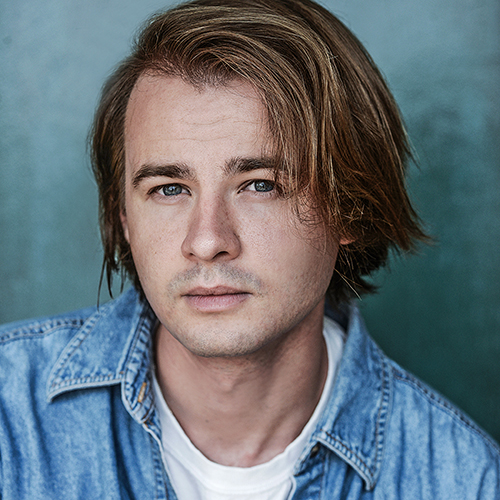 Landon Doak is a Toronto based actor and singer-songwriter, and an Associate Artist of Bad Hats Theatre. Selected writing credits include ALICE IN WONDERLAND, PETER PAN (Dora Awards – Outstanding Ensemble, Outstanding Production; Bad Hats Theatre/Soulpepper), LIFE IN A BOX (Dora Award – Outstanding New Musical; Bad Hats Theatre/Toronto Fringe), ROMEO AND JULIET (Old Flame Brewing Company), THE WELLAND CANAL PLAY (Essential Collective Theatre), PIPPI! (Fourth Gorgon Theatre).
Selected acting credits include SHAZAM! (New Line Cinema/DC Films), PETER PAN (Bad Hats Theatre/Soulpepper), A WOMAN OF NO IMPORTANCE, DANCE OF DEATH (Shaw Festival), THE DRAWER BOY (Essential Collective Theatre), SALT-WATER MOON (Old Flame Brewing Company), LIFE IN A BOX (Toronto Fringe).
What are you looking forward to most as a 2020-21 RBC Apprentice?
"I am stoked to be working with and learning from the team at The Musical Stage Company! I am most excited about the future project, that I haven't thought of yet, that I plan to create as a part of the RBC apprenticeship! I'm excited to meet the other apprentices, and hopefully find some new creative partnerships!"
– Landon Doak
---
GERMAINE KONJI
RBC Apprentice Performer & Banks Prize Winner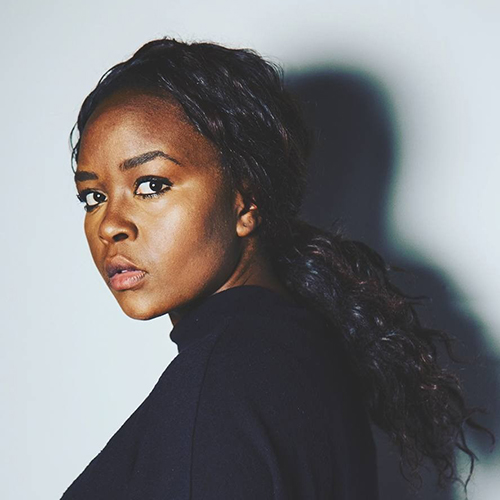 For The Musical Stage Company: Banks Prize 2020-21 recipient. Germaine is a proud Kenyan-Canadian actor, singer, writer, director, and mover. Her artistry rooted in her culture, storytelling for her is not a profession, but a way of life. Germaine is passionate about adding to the canon of female voices of the African Diaspora. Her spoken word piece, BORDERED BLOOD, and THE MAKING OF A FOREIGNER was chosen to be developed by Canadian Stage Company as part of their Territorial Tales series in 2018. Germaine is a produced playwright, having made her directorial debut in 2019 directing her first full-length play BURNING HOUSE. SMOKING GUN, premiered by The And, Stage Company. She is currently co-writing a new musical that was chosen to be workshopped by The Grey Area Theatre Company in the UK this August. Germaine is a 2020 graduate of Sheridan's Music Theater Performance Program, where she was awarded The Highest Achievement in Acting Performance, and The Outstanding Contribution to the Canadian Musical Theatre Project. During her studies, she worked as a researcher for a project investigating the decolonizing, and decentering of the American musical. She plans to continue her studies on the institutionalization of diversity and the maintenance of a dominant culture as it interacts with music theatre performance, and artistic practice. Recent performance credits include; Molly, HOARDING THE MUSICAL (CMTP, Theatre Sheridan), Sarraghina, NINE (Theatre Sheridan) Meryl, STARS OF MARS (Theatre Sheridan). Germaine is also a co-founder of The And, Stage Company; a not for profit corporation creating theater opportunities for artists that identify as women.
What are you looking forward to most as a 2020-21 RBC Apprentice?
"The Banks Prize Cabaret!"
– Germaine Konji
---
JOEY LAU
RBC Apprentice Stage Manager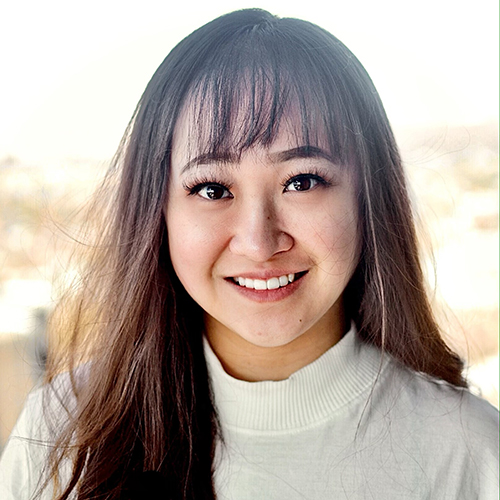 Joey was born and raised in Toronto, Canada and identify as a multidisciplinary artist. Her passions include theatrical management, arts education and creative development. Joey received her BFA from the Ryerson School of Performance in 2019 majoring in theatre production, where she specialized in stage management, scenic art and theatre administration; and with that, have also completed minors in acting/dance studies and business. Her recent works includes collaborations in education and/or design departments of Flato Markham Theatre, Living Arts Centre, Electric Moon Theatre Company, City Youth Players, Canadian Opera Company and designing the scenic décor of the premiering holiday rink for Toronto Union.
What are you looking forward to most as a 2020-21 RBC Apprentice?
"Never having forgotten my passion for stage management, I am very thrilled and honoured to have been selected as the Apprentice Stage Manager in the 2020-21 RBC Apprenticeship Program at The Musical Stage Company. I look forward to further enhancing my skills as a stage manager, particularly for new Canadian works and in musical theatre. I also believe it's better with music, and I could not be readier to take on this serendipitous adventure."
– Joey Lau
---
FIONA SAUDER
RBC Apprentice Director & Kathleen C. Freeman Leadership Development Fund Awardee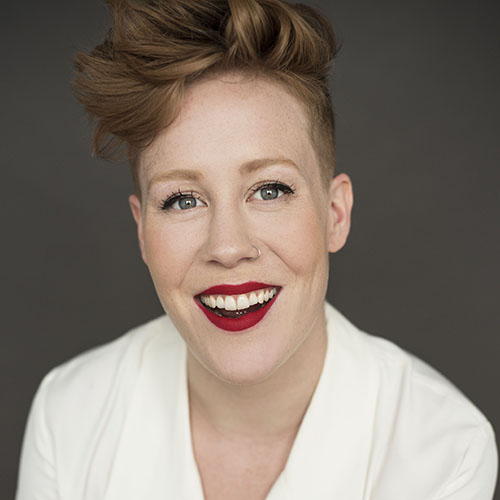 Fiona Sauder is an Ottawa-born, multidisciplinary creator and director. She's had the immense privilege of collaborating in various capacities with companies such as Canadian Stage, Soulpepper, Young People's Theatre, The Blyth Festival, Nightwood Theatre, Theatre Gargantua, YES Theatre and Driftwood Theatre. Fiona is a Dora Award winning performer and nominated director. She is the Artistic Director of Bad Hats Theatre, Soulpepper Theatre's Associate Company. Fiona is honoured and thrilled to be training as an RBC Apprentice this year, and she looks forward to strengthening her focus in direction under the mentorship of the incredible artists who orbit The Musical Stage Company.
What are you looking forward to most as a 2020-21 RBC Apprentice?
"Through The Musical Stage Company I look forward to broadening my network to engage with new artists and working models. I'm particularly interested in the pathways for new work development in Canadian musical theatre and through this company, which has such a rich variety of access points, I'm excited to observe and practice my craft through many different lenses. As a director I look forward to the continued learning around what risk, style and play look like for my specific sensibilities, as well as discovering the nuances of the director's role in work that is completed, in process, or just beginning to be explored."
– Fiona Sauder
---
VANESSA SEARS
RBC Apprentice Director & Kathleen C. Freeman Leadership Development Fund Awardee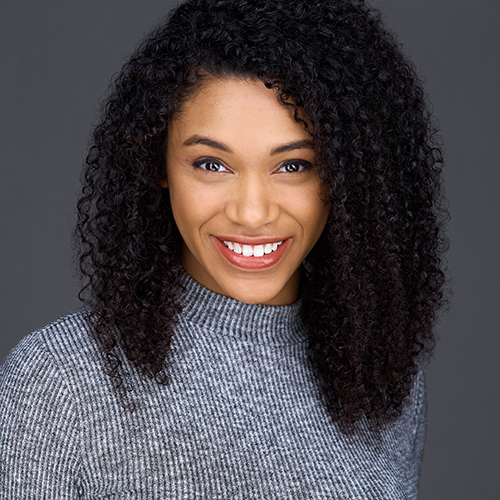 Vanessa Sears is a Dora Award, Toronto Theatre Critics' Award, Critic's Pick and BroadwayWorld Award-winning performer. After making her debut as Nicola in the Canadian premiere of KINKY BOOTS with Mirvish Productions she has gone on to perform at the Shaw Festival, Stratford Festival, Citadel Theatre, Theatre Aquarius, and Young People's Theatre among many others. She has appeared on television in Suits, The Beaverton, and Odd Squad Mobile Unit, and most recently wrapped her first film! Previously Vanessa has had the absolute pleasure of working with The Musical Stage Company on their award winning co-productions of CAROLINE, OR CHANGE and PASSING STRANGE as well as their summer concert series, PORCHSIDE SONGS. A budding activist and educator, Vanessa is continually expanding her skill set and is both thrilled and immensely grateful for this opportunity to begin her training as a director with such an innovative and supportive company.
What are you looking forward to most as a 2020-21 RBC Apprentice?
"I am elated to have been chosen for this incredible opportunity to receive mentorship and training from a company that I respect so deeply. It's hard to pick just one or two things I'm most excited about because I'm new to all of it and eager to soak up everything I can – but I'm definitely keen on observing productions in development and learning about different processes for directing a brand new piece."
– Vanessa Sears
---
OLIVIA SHORTT
RBC Apprentice Sound Designer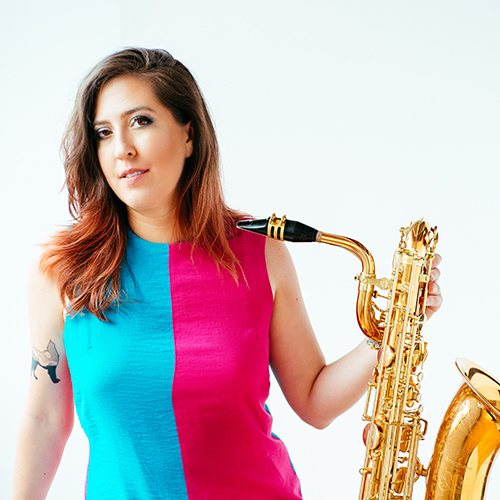 (They/Them: Anishinaabe, Nipissing First Nation) Olivia Shortt is a Tkarón:to-based multi-disciplinary performing artist. They are a multi-instrumentalist, vocalist, noisemaker, improviser, composer, sound designer, curator, and producer.
Highlights include their Lincoln Center (NYC) debut performing with the International Contemporary, their Australian debut in 2017, their film debut performing in Atom Egoyan's film GUEST OF HONOUR, as well as recorded an album one and a half miles underground in the SnoLAB (Neutrino Lab in Sudbury, Canada).
They have been named a 2020 cohort member of Why Not Theatre's ThisGEN Fellowship and Buddies in Bad Times Theatre's Emerging Creators Unit. Their most recent works include writing their first string quartet 'the body remembers' as part of the JACK Quartet's inaugural JACK Studio in NYC (including a musical land acknowledgement in collaboration with Face The Music in NYC), composition and sound design for WELCOME TO MY UNDERWORLD (Director Judith Thompson – Soulpepper), and BRAIN STORM with Lucid Ludic Productions and Why Not Theatre.
Shortt is an alumni of the 2018 cohort of the artEquity facilitator training program (New Orleans, LA), as well as the 2019 Toronto Arts Council's Leaders Lab. www.olivia-shortt.com
What are you looking forward to most as a 2020-21 RBC Apprentice?
"For me, musical theatre has always been an opportunity to be super creative, have fun while also exploring different musical styles. I'm super honoured to be a part of this cohort and can't wait to meet my colleagues, the mentors and learn from everyone throughout this process. I'm excited, nervous and all-around goofy about what this opportunity will do for bridging my knowledge gaps, strengthening my understanding of sound systems and how I can take this understanding into my future work."
– Olivia Shortt